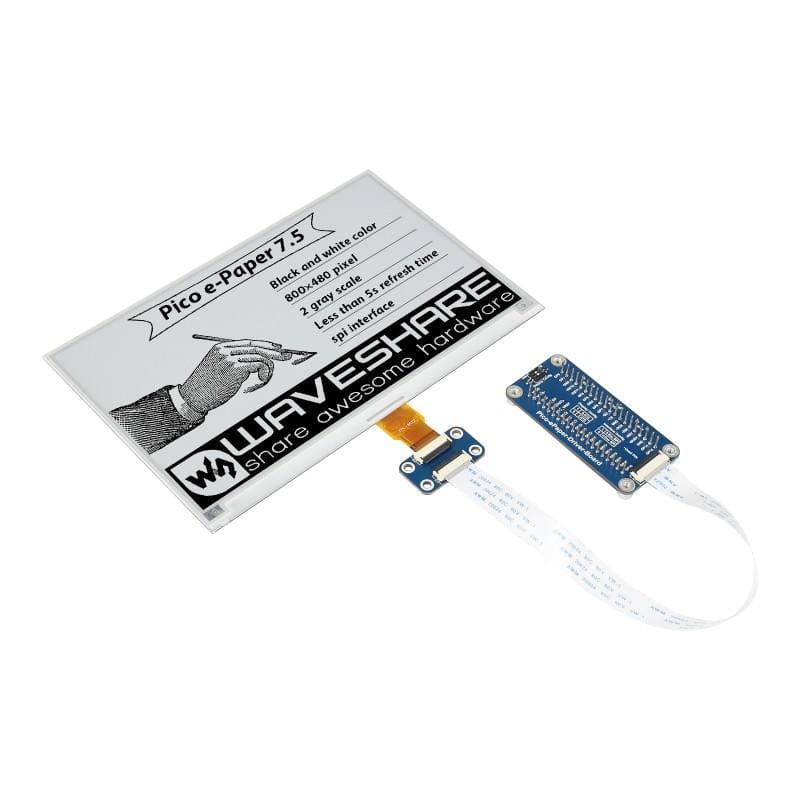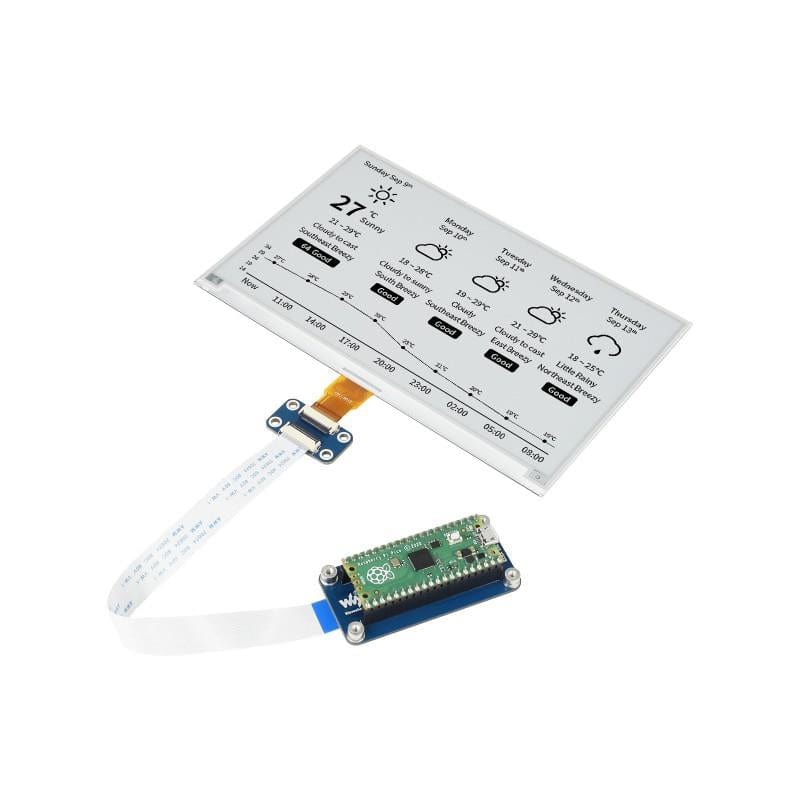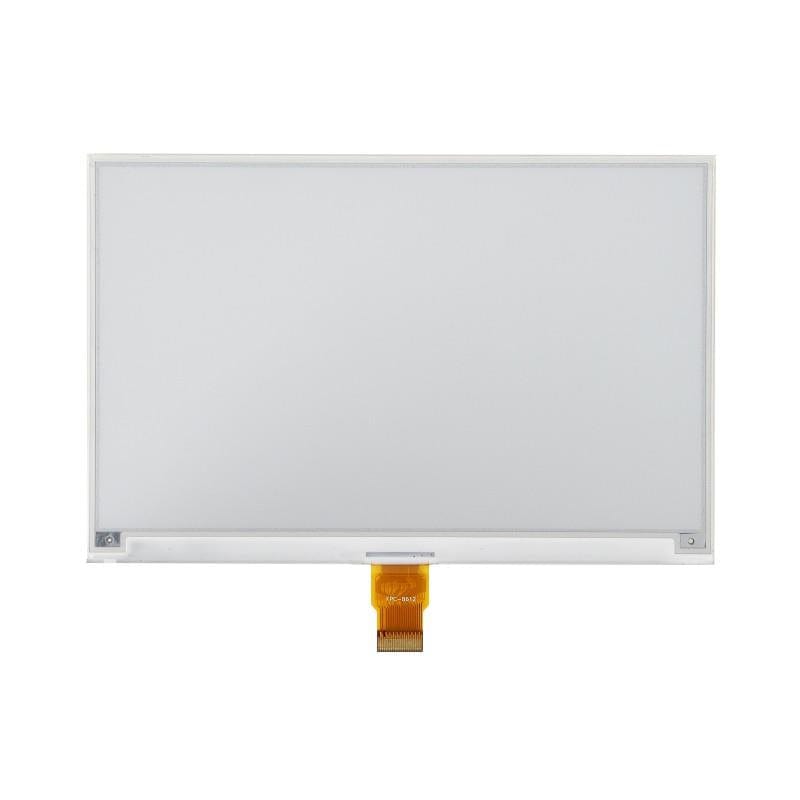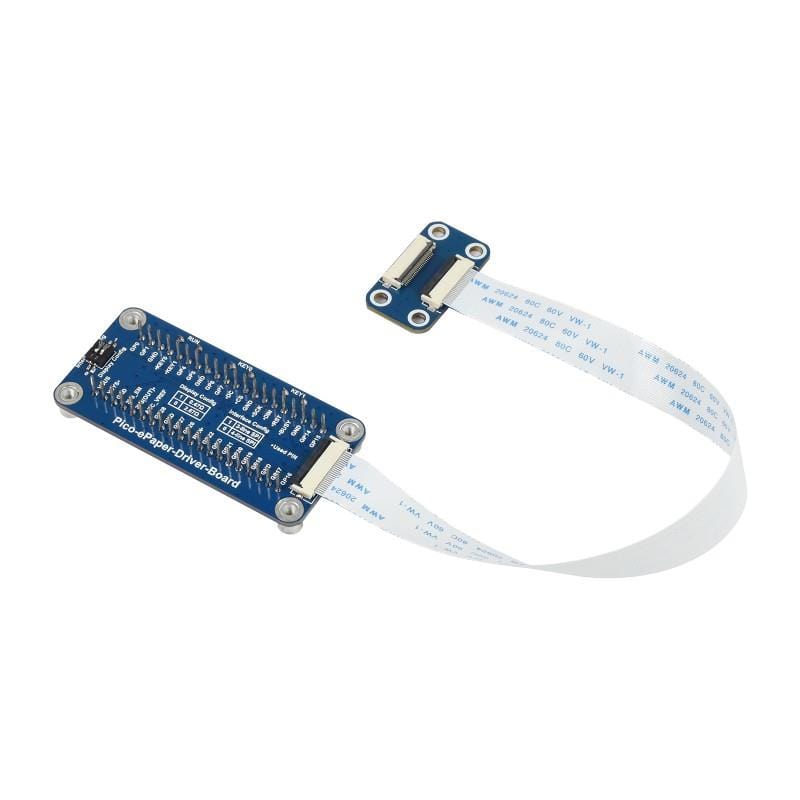 Looking for a large eInk / ePaper display for your Raspberry Pi Pico? Look no further! This nice medium-sized 7.5" black/white eInk/ePaper display from Waveshare is perfect for adding an ultra-low-power display to your Pico project. Featuring a resolution of 800x400 pixels, and an SPI interface, this display consumes less than 0.01uA during standby, and just 26.4mW during a screen refresh.
ePaper / eInk displays are designed to replicate the appearance of ink on paper. Unlike regular displays, which loose their image when power is removed, eInk screens are able to hold text and images indefinitely, even without power. ePaper screens are therefore ultra low power, designed to have a wide viewing angle, and additionally have limited reflection under sunlight. The applications are limitless!
This display module includes a driverboard that allows you to just push your Pico into the female headers, connect the included ribbon cable to the display and you're ready to go (Pico with male headers required).
A Raspberry Pi Pico is not included - click here if you'd like to buy one . Your Pico will need to have male headers soldered to it with the pins pointing downwards (or grab one of our Pre-soldered Picos ).
Features
Designed specifically for the Raspberry Pi Pico
No soldering required
7.5" display
800 x 400 resolution
170

°

viewing angle
No backlight - keeps displaying the last image for a long time even when powered down
Ultra-low power consumption - power is only required for refreshing
SPI interface - requires minimal IO pins
2x user buttons for easy interacting
Online development resources and manual available (Raspberry Pi Pico C/C++ and MicroPython examples)
Specifications
Operating voltage: 3.3V
Interface: 3-wire SPI, 4-wire SPI
Outline dimensions: 170.2 × 111.2mm
Display size: 163.2 × 97.92mm
Dot pitch: 0.204 × 0.204mm
Resolution: 800×480 pixels
Display color: Black, white
Greyscale: 2
Full refresh time: 5s
Refresh power: 46.4mW(typical)
Standby current: <0.01uA(almost 0)
Viewing Angle: >170°
Package Contents
1x - 7.5inch e-Paper
1x - Pico-ePaper-Driver-Board
1x - Standoff pack
Raspberry Pi Pico not included
Resources
Connection Example
Onboard Female Pin Header For Direct Attachment To A Raspberry Pi Pico
Driver Board Pinout
Dimensions