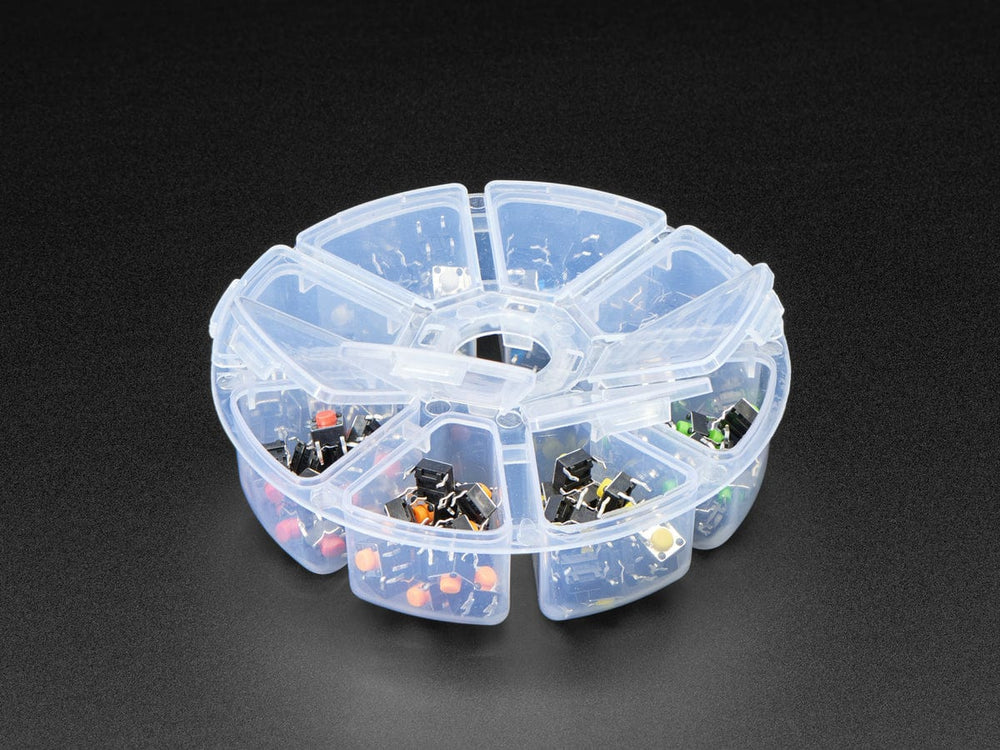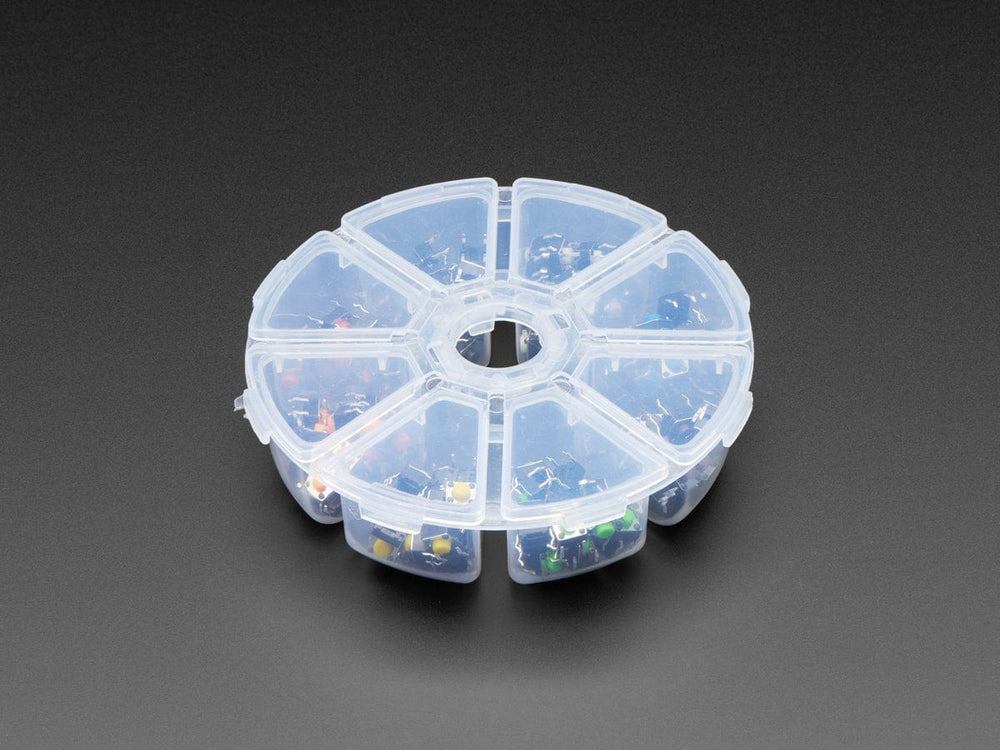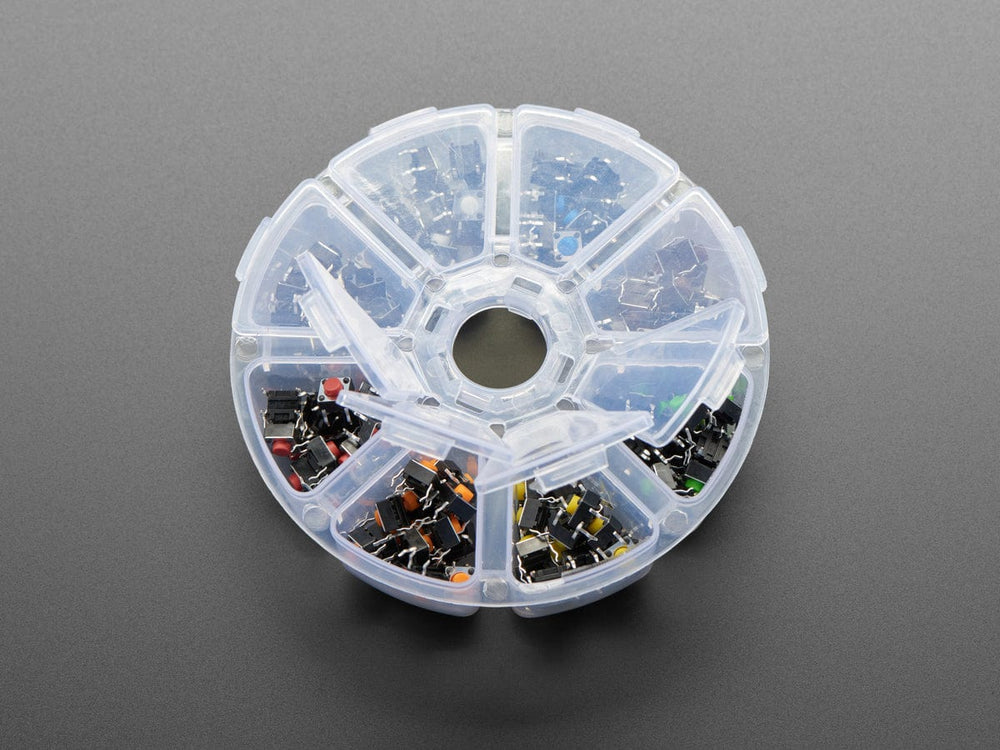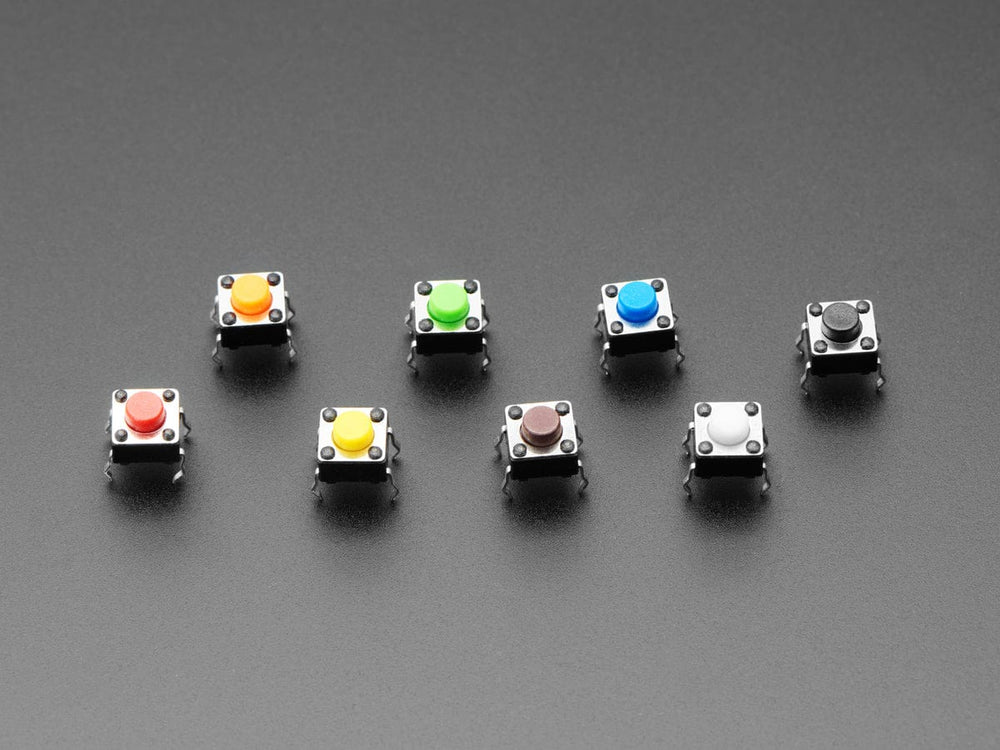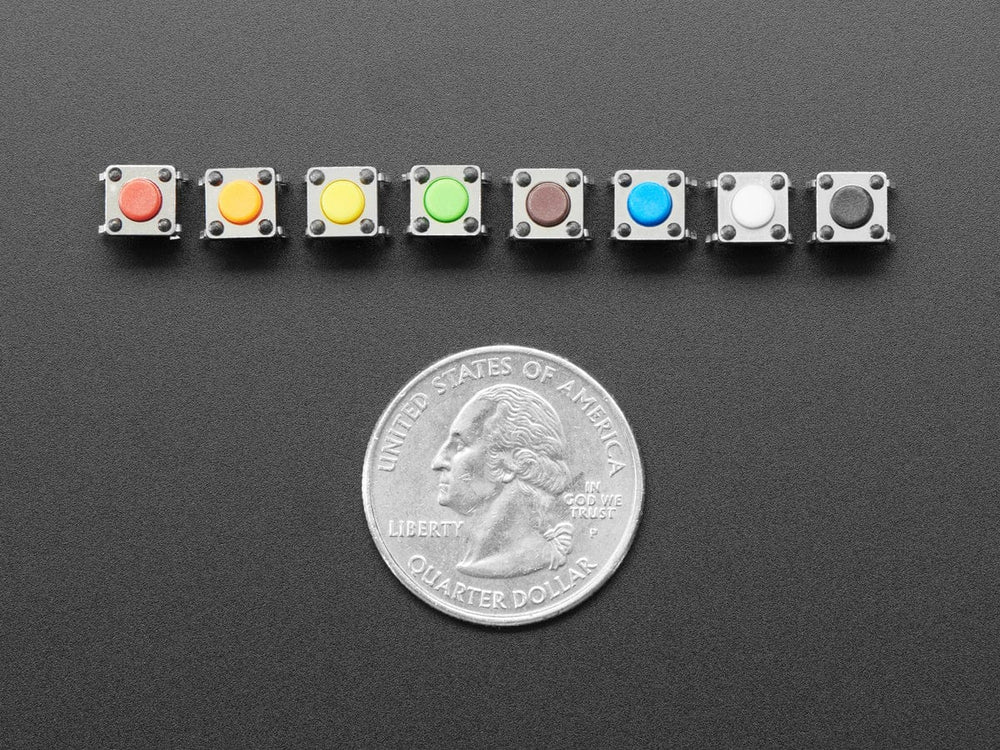 You know those party platters you see at fancy events, where there's like sliced carrots on one side, and chunks of cheese on another, all divided up lovely? OK this is the exact same thing but for 6mm tactile buttons. You will never feel constrained by button colors again with this button party, lots of colors, in a handy carry case.
Little clicky switches are standard input "buttons" on electronic projects. These work best in a PCB but can be used on a solderless breadboard as shown in this tutorial. The pins are normally open (disconnected), and when the button is pressed they are momentarily closed.

These 6mm Rainbow buttons are the flashier cousins of our Adafruit-black Tactile Button Switch pack. Each button comes assembled with a candy-colored round cap. You get 20 in each color-- blue, brown, green, yellow, orange, red, black, and white, totally up to 160 mini tactile switch buttons! All are about 250gf. We especially dig the round plastic case with cute little tabs to pop open.
Technical Details
can be used on a solderless breadboard as shown in this tutorial
Single button dimensions: 6 x 6 x 5mm
Plastic case: 105mm diameter