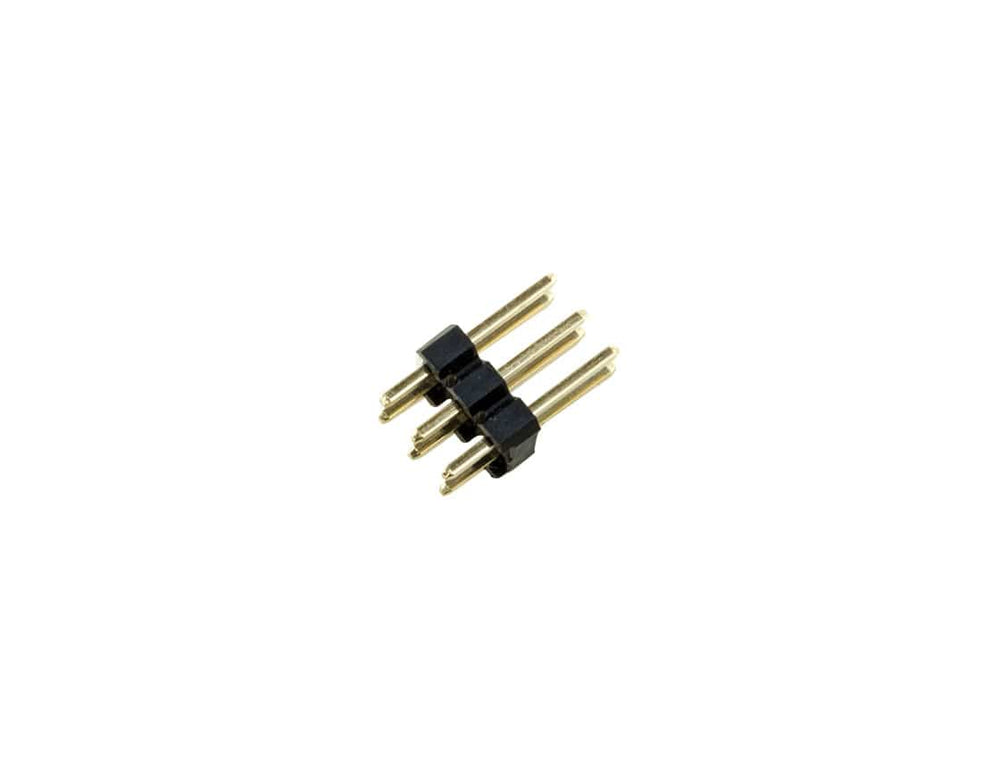 6-pin male 2.54mm dual row header. They can be useful for connecting our boards to the Raspberry Pi or to cables onto other boards. Matches our 6-Pin Female Header for board interconnect.
We have a few different varieties and sizes of headers for differing projects. See the full selection of headers.
Technical Details
Gold Plated Black Polyester PCB Header
2 Rows of 3 Ways, 3+3, 2x3
2.54mm Pitch
Current Rating: 5A
Gold-Plated Copper Alloy Contacts
UL94V-0 Approved
CE Approved.