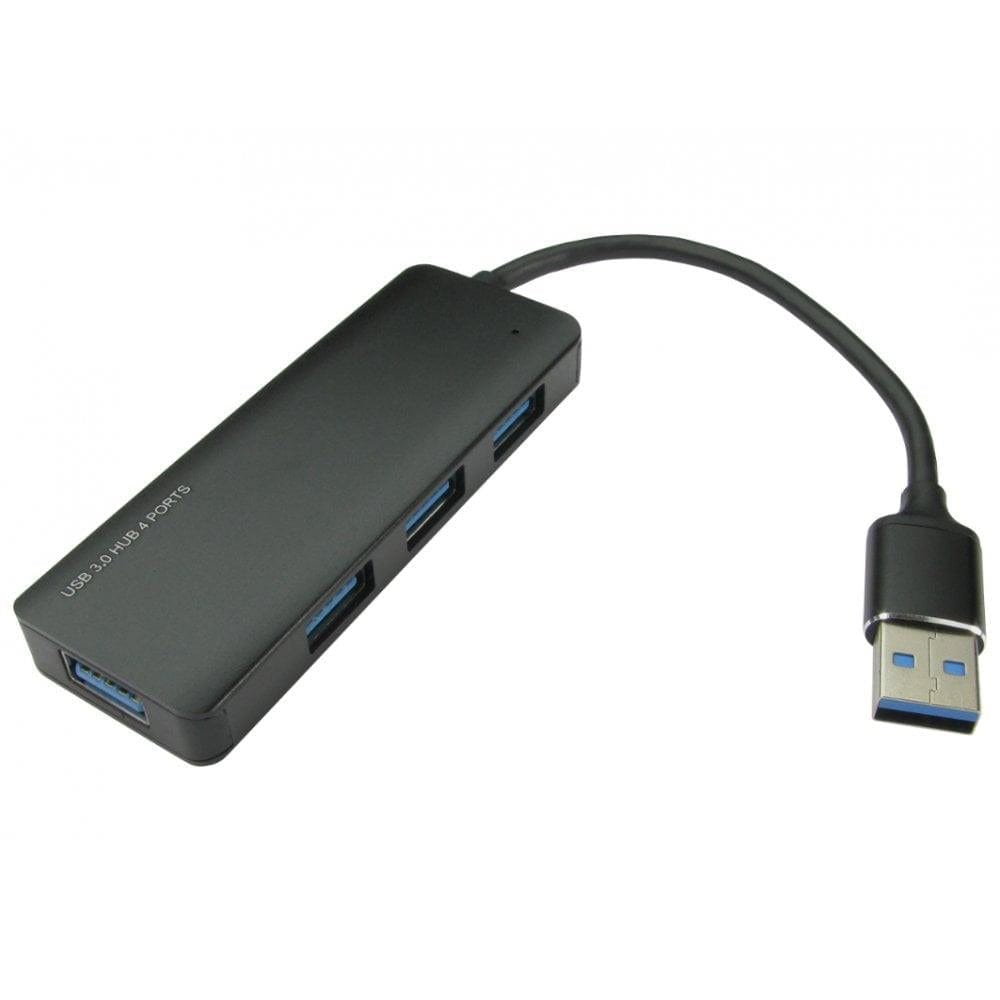 Expand your Raspberry Pi USB 3.0 ports with this ultra-mini USB 3.0 4-port hub!
The hub consumes one of your USB 3.0 ports but gives you 4 back in return (a good trade we reckon) allowing you to add additional peripherals, storage and other USB devices. It has a posh aluminium casing that looks superb in the home or office.
The hub is powered by the connecting USB 3.0 port so you'll need to keep an eye on current consumption. The Raspberry Pi USB ports can only offer the remaining current left from the power supply after the Raspberry Pi has taken what it needs, so like most bus-powered hubs, this isn't suitable for really hungry USB devices.
Features
4 Port USB 3.0 hub
Data transfer rates up to 5 Gbps
10x Faster than USB2.0
Low power consumption
Ultra-slim design
Plug & Play, hot-swappable
No driver required
Supports Windows 10 and below
Supports MAC OSX 10.x and above
Supports Linux