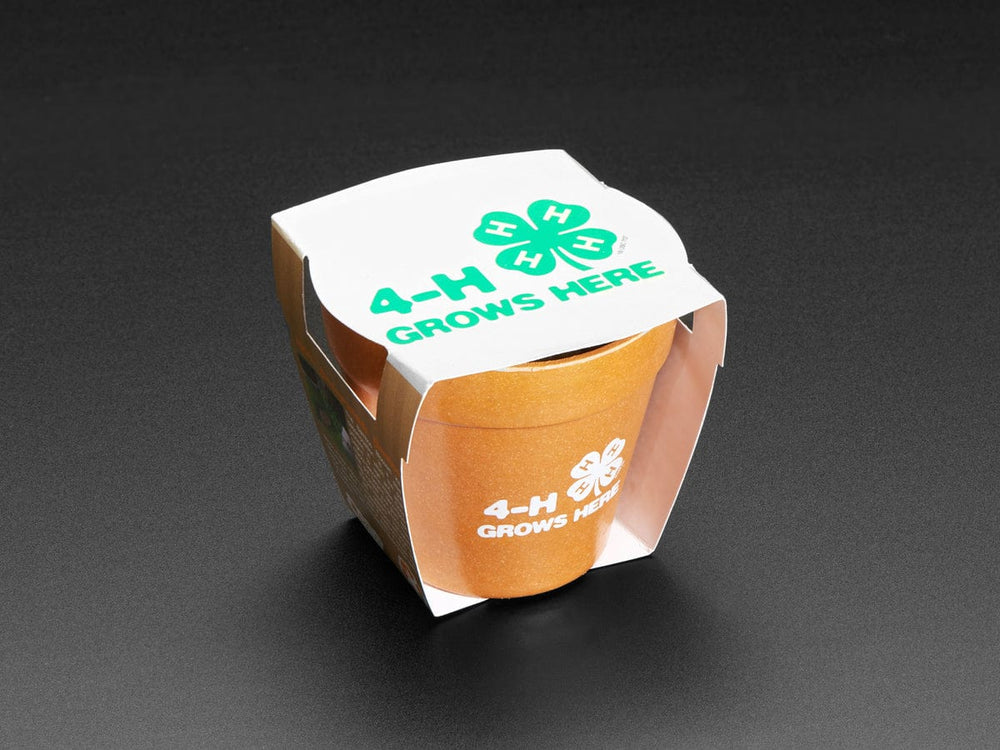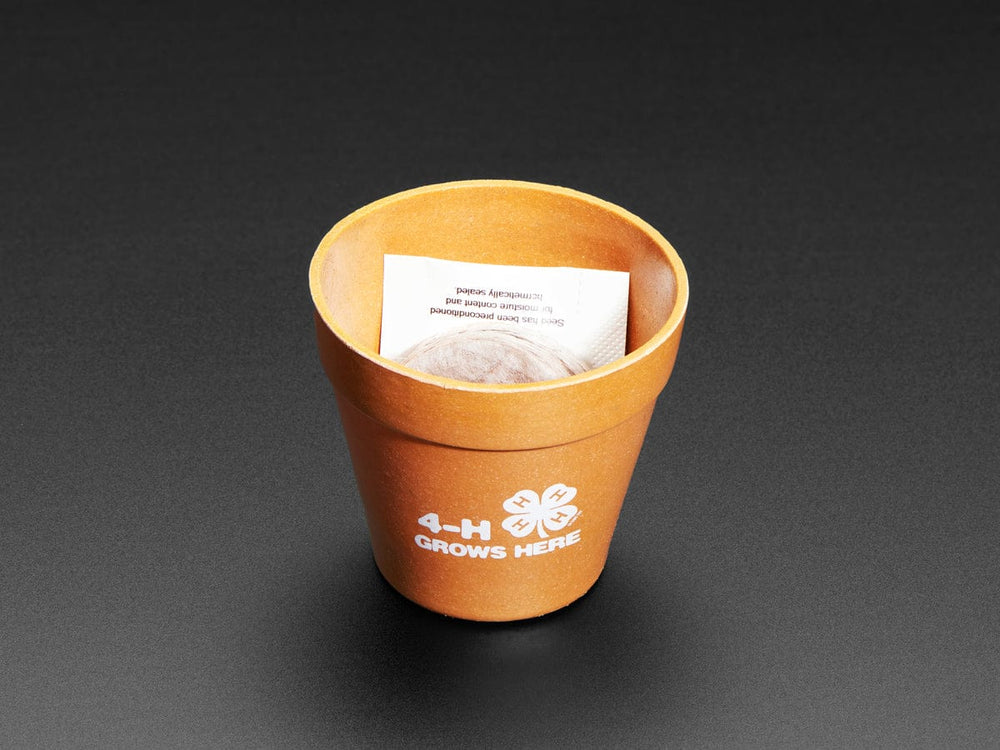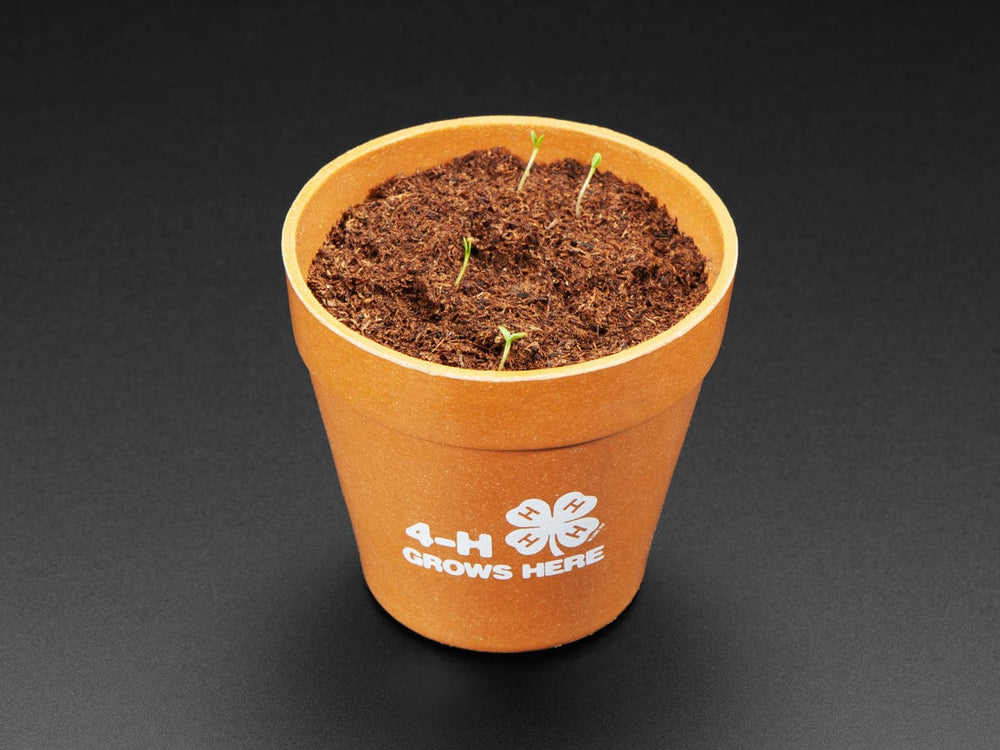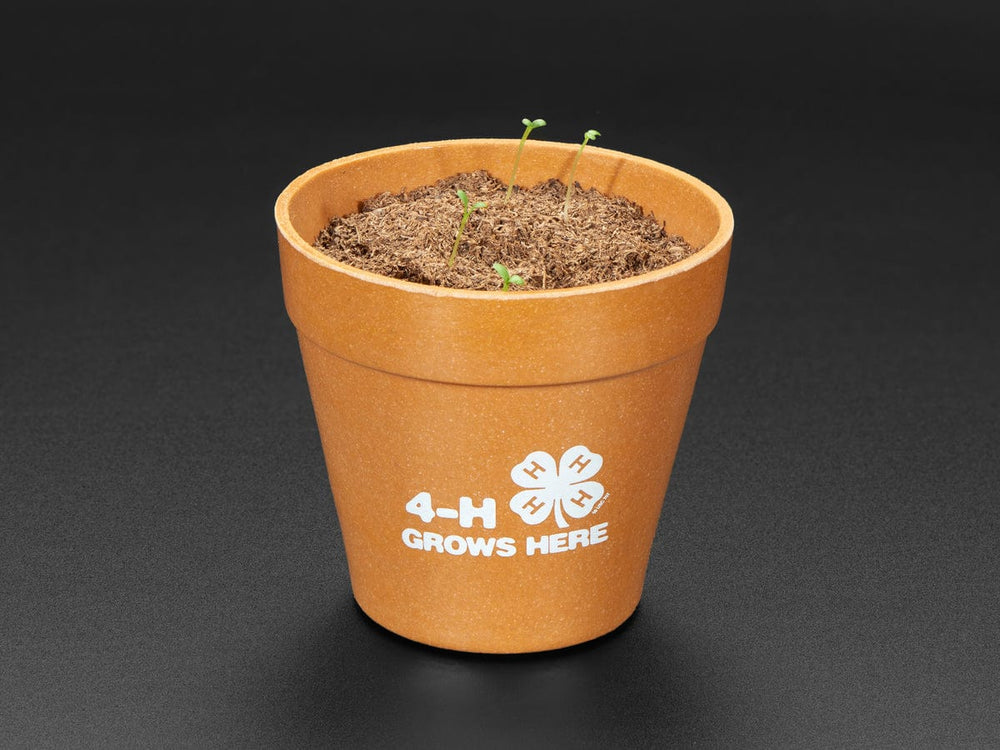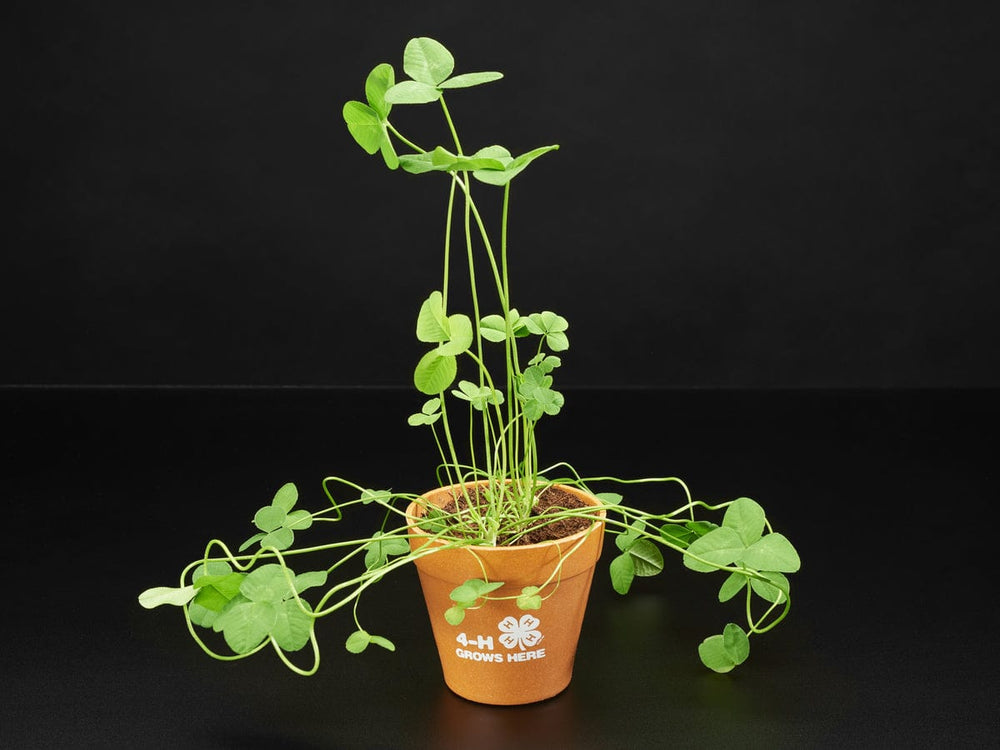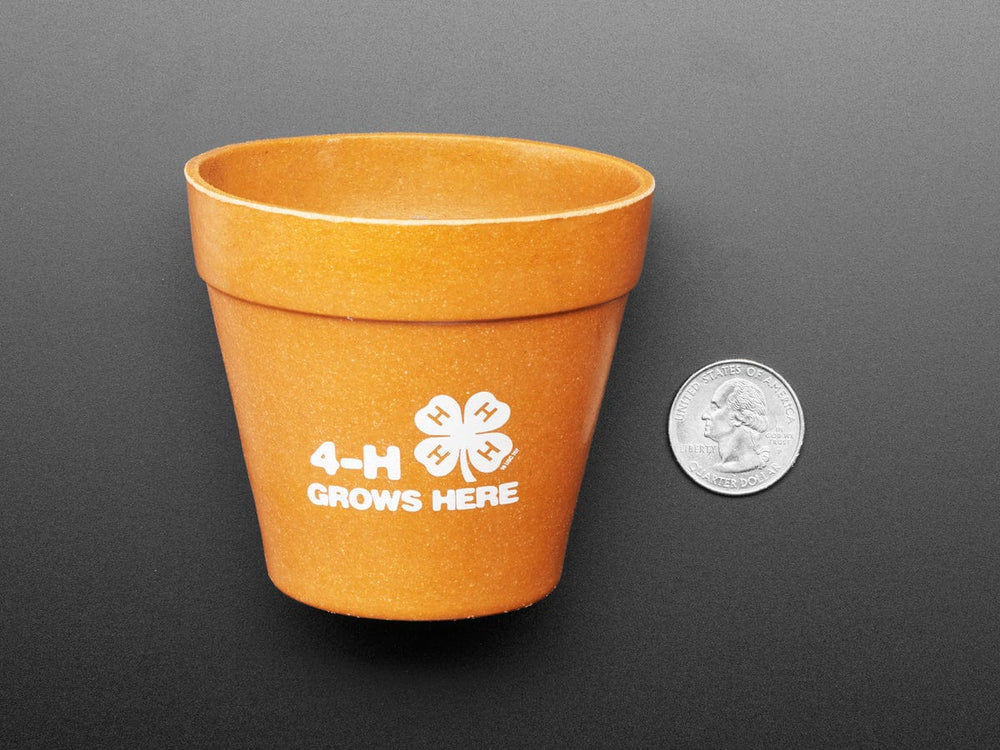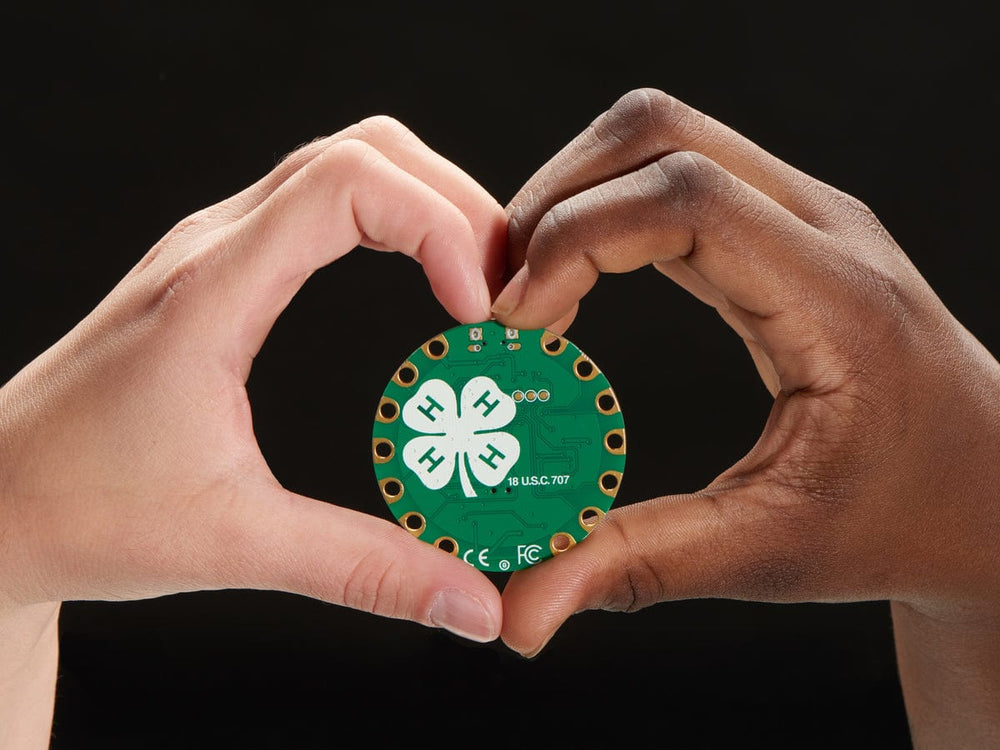 We are super pleased to enjoy a partnership with an engaging, empowering foundation like 4-H. Here at Adafruit we drive ourselves to "be excellent", and 4-H's motto is "to make the best better." Though typically thought of as an agriculturally focused organization, 4-H today focuses on citizenship, healthy living, science, engineering, and technology programs. As far as inspiring the next generation of makers and leaders, we like to think we have a lot in common!
The 4-H Grow Your Own Clovers Kit is a charmingly easy kit to, well, grow your own clovers! Includes everything you need (except water, of course).
Clovers need to be watered daily. So why not add a moisture sensor to keep track how those little guys are doing? The Circuit Playground Express Soil Sensor kit has everything you need to turn planting into a STEM activity.
Features:
3 1/16" diameter x 2 7/8" tall
Grows clovers!
Pot is made of 100% biodegradable bamboo, also contains clover seed packet and peat
Easy instructions:
Place peat pellet in separate container
Add approximately 1 cup of water
Wait for the peat pellet to fully expand
Add more water if necessary!
Remove casing on the peat pellet and place in pot
Break apart the peat to ensure even coverage
Plant 4-5 seeds and keep damp until seeds sprout
Add plant food as needed (not included)
Marvel at how cute your little clovers grow within 5-10 days
Technical Details