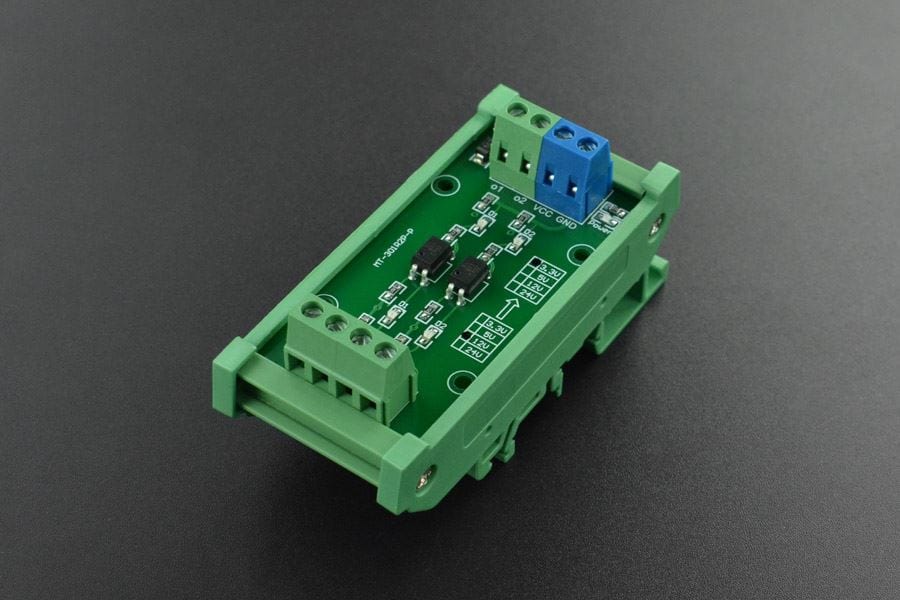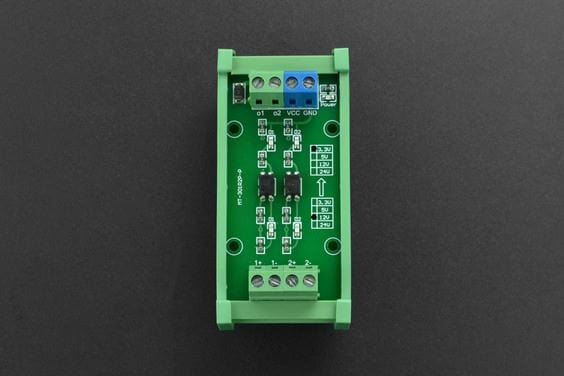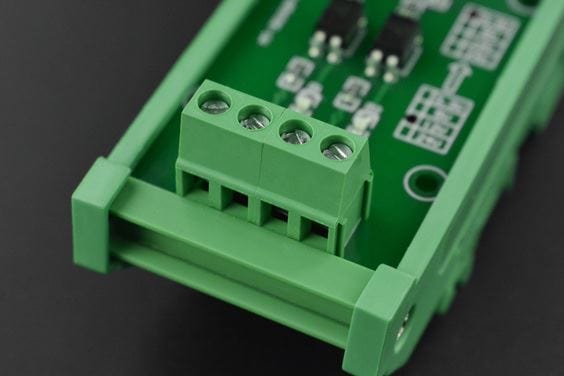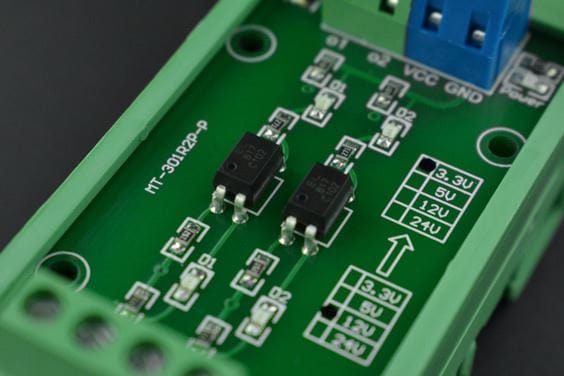 Are you still distressed that industrial sensors can't be used on the Arduino? You may need to get a converter just like this!
This 12V to 3.3V level converter module with 2-channel optocoupler isolation features common anode / common cathode / differential signal inputs. The level shifter translates signal level from 12V to 3.3V and offers PNP output (NPN to PNP available). It can be used for signal isolation, PLC signal level conversion, NPN to PNP signal conversion, polarity conversion, signal level voltage conversion and so on.
Note: Module DC power supply positive equals to the signal output voltage, for example, 12 to 3.3V module, power input VCC=3.3V.
Features
PNP Output (NPN to PNP available)
Output Signal Level (12V to 3.3V)
Signal Photoelectric Isolation
Applications
Signal isolation
PLC signal level conversion
NPN to PNP signal conversion
Polarity conversion
Signal level voltage conversion
Specification
Input Channel: 2-channel Optocoupler Isolation
Output Signal: PNP Output (NPN to PNP available)
Sensor Input Voltage: 12V
Module Supply Voltage: 3.3V
Input Signal Level: 12V
Output Signal Level: 3.3V
Output Current: no more than 50mA for each channel
Indicator: SMD LED
Size of Bare Board: 38*72*19mm/1.50*2.83*0.75"
Size of Converter with Shell: 40*87*39mm/1.57*3.43*1.54"
Size of Screw Hole: 3mm
Installation Specification: With Shell (Fit on standard rails)
Documents
Shipping List
2-Channel Level Converter (12V to 3.3V) x1