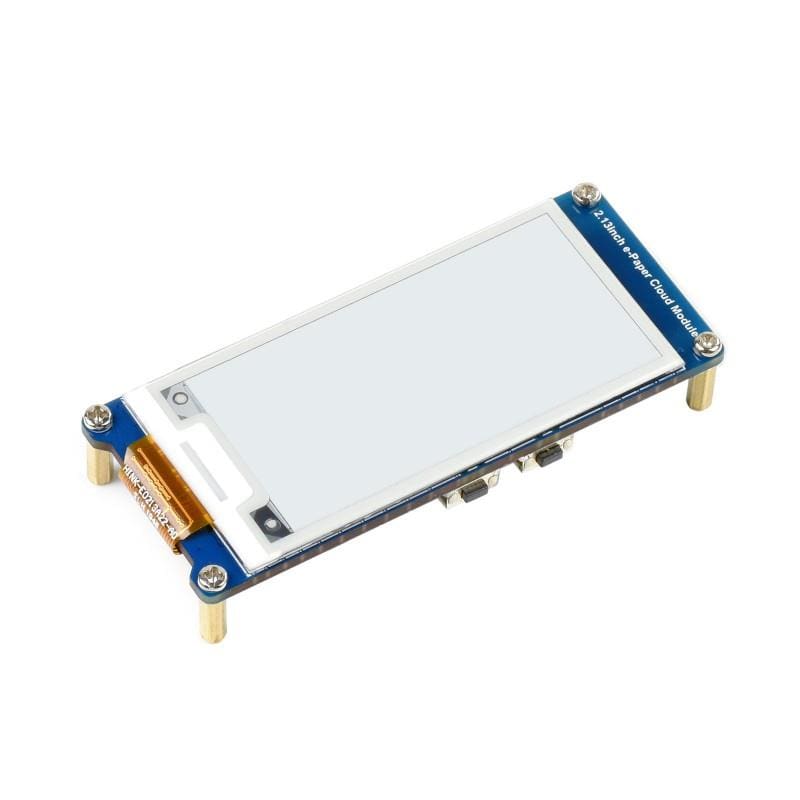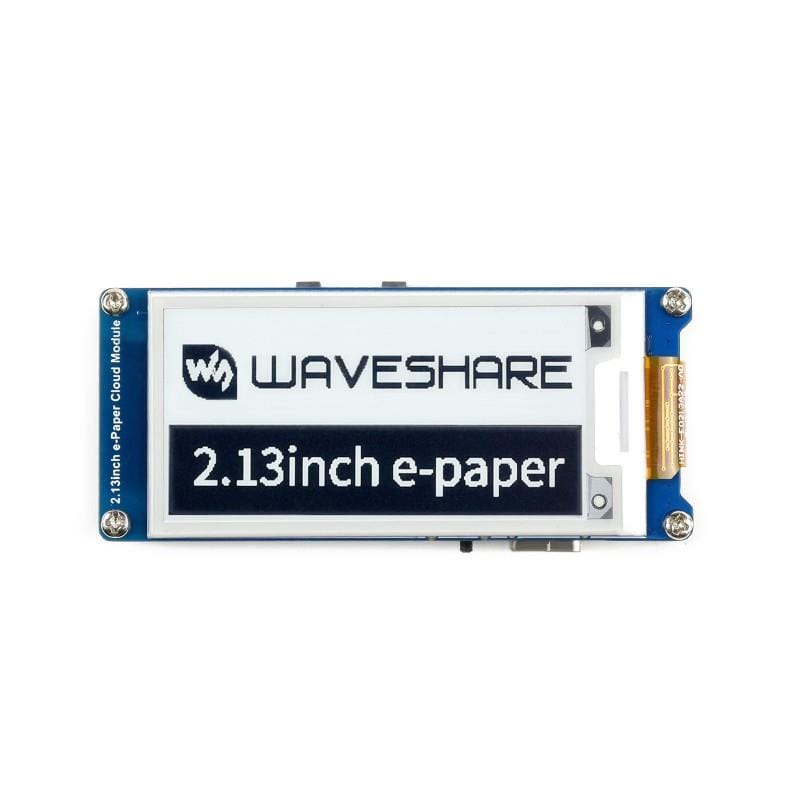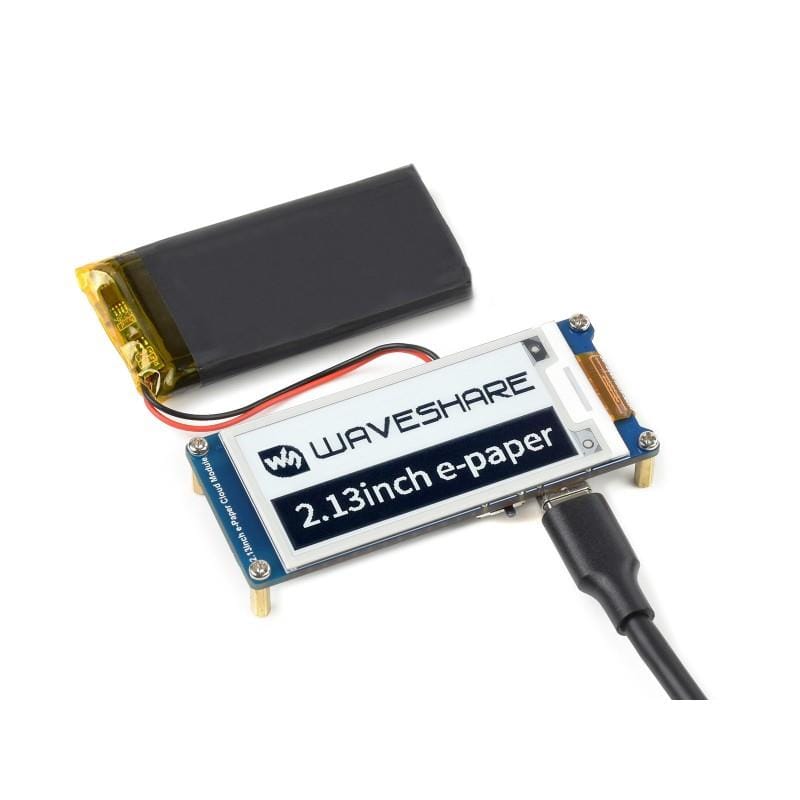 Looking for an eInk / ePaper display for your next project that does not require a Raspberry Pi or Raspberry Pi Zero host? Look no further! This amazing little stand-alone black/white two-color 2.13" eInk/ePaper display from Waveshare is perfect for adding an ultra-low-power display that can be updated via a remote webpage or an app on your Android device.
ePaper / eInk displays are designed to replicate the appearance of ink on paper. Unlike regular displays, which loose their image when power is removed, eInk screens are able to hold text and images indefinitely, even without power. ePaper screens are therefore ultra low power, designed to have a wide viewing angle, and additionally have limited reflection under sunlight. The applications are limitless!
This 2.13" E-Ink display module from Waveshare comes complete with an embedded controller PCB, communicating via SPI interface, and supports partial refresh.
This module includes a 2.13" (212x104) eInk display with an embedded ESP32 and utilizes an Android App for refreshing the image on the display.
Features
No backlight - keeps displaying last content for a long time even when power down
Ultra-low power consumption, power is only required for refreshing
Preserved solder pads for SPI interface, for connecting with other controller boards like Arduino, etc
Incorporates an ESP32, supports Arduino developing
Built-in voltage detection circuit for preventing the battery from over-discharging
Features a battery connector and recharge circuit which allows for off-line usage
Provides Android APP for refreshing the module via Bluetooth EDR, easy to use
Provides HTML host computer code for refreshing the module via a remote webpage, making this display easy to be integrated into a variety of IoT applications
Supports popular image formats: BMP, JPEG, GIF, PNG, etc.
Specification
Communication: WiFi 2.4GHz, Bluetooth4.2
Battery: 2000mAh
Display color: Black, white
Power supply: battery
Full refresh time: 2s
Viewing angle: >170°
Resolution: 250x122 pixels
Display size:48.55 × 23.70mm
Outline Dimensions: 71.0 × 30.2mm
Dot pitch: 0.194 × 0.194mm
Resources

Interface
| | |
| --- | --- |
| ePaper Pin | ESP32 Pin |
| VCC | VCC |
| GND | GND |
| KEY | 12 |
| SCK | 13 |
| DIN | 14 |
| CS | 15 |
| BUSY | 25 |
| RST | 26 |
| DC | 27 |
| ADC | 36 |
PS: The pins described above were connected by default, you need to operate them.
Dimensions