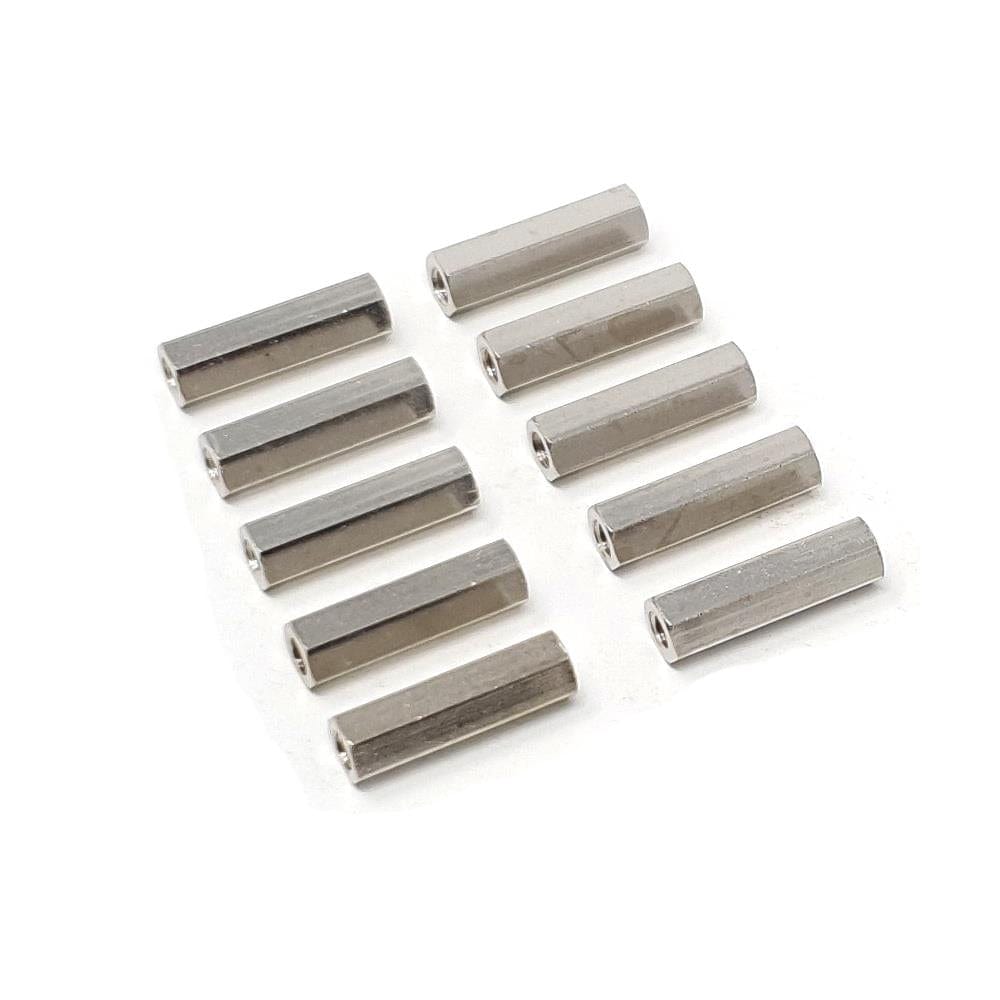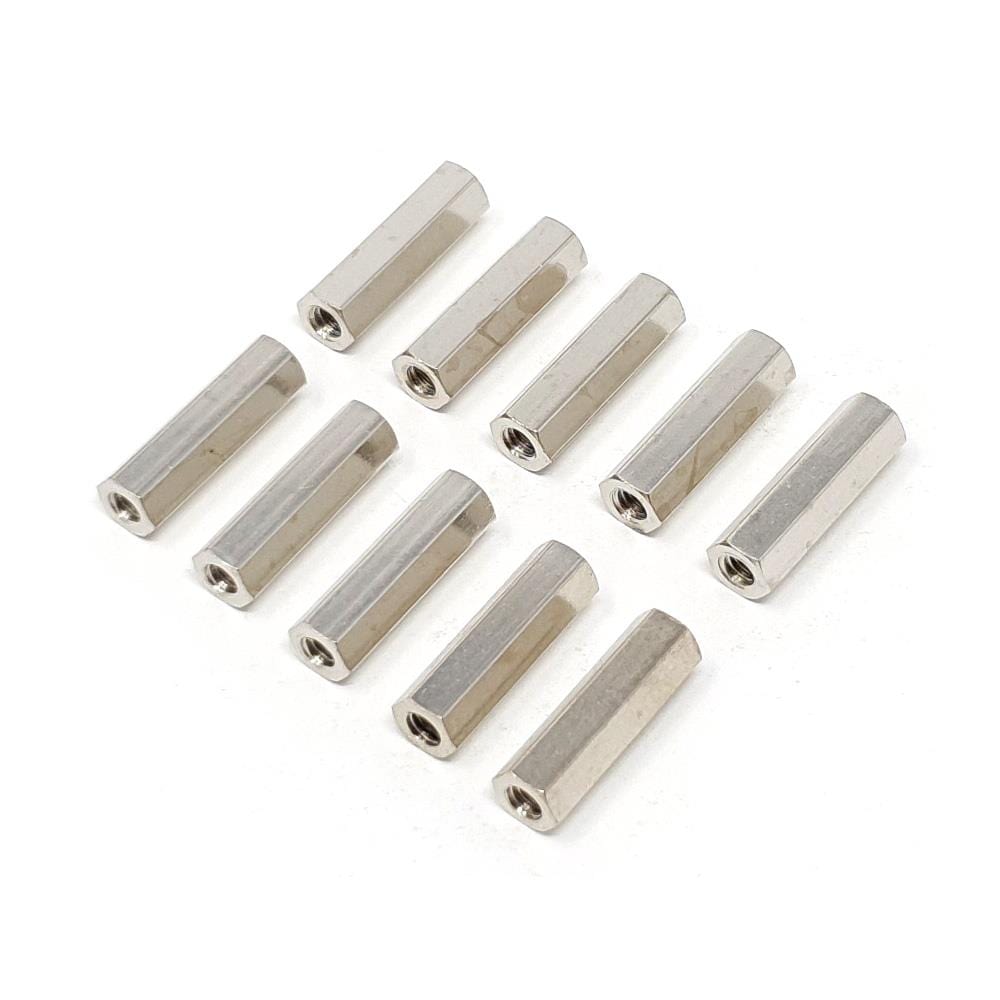 These 14mm M2.5 standoffs are great for mounting your Raspberry Pi in a custom enclosure or using with tall HATs.
The standoffs can be secured using M2.5 bolts which will pass through a Raspberry Pi's mounting holes perfectly.
Note: Different HATs sit at different heights - measure the gap between your Pi and HAT before buying!
Pack contents
10x 14mm female-female M2.5 standoffs