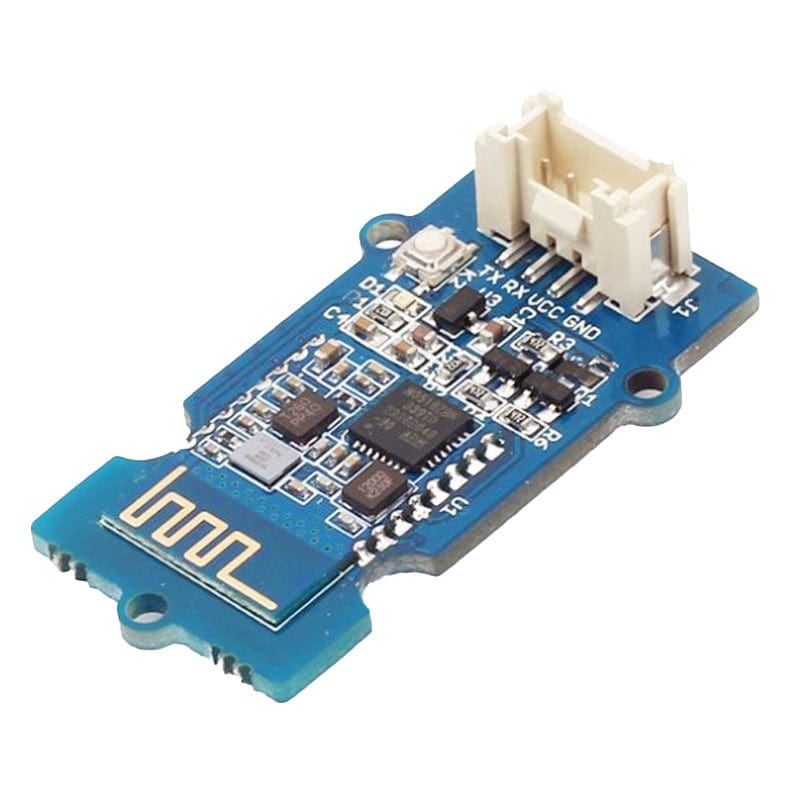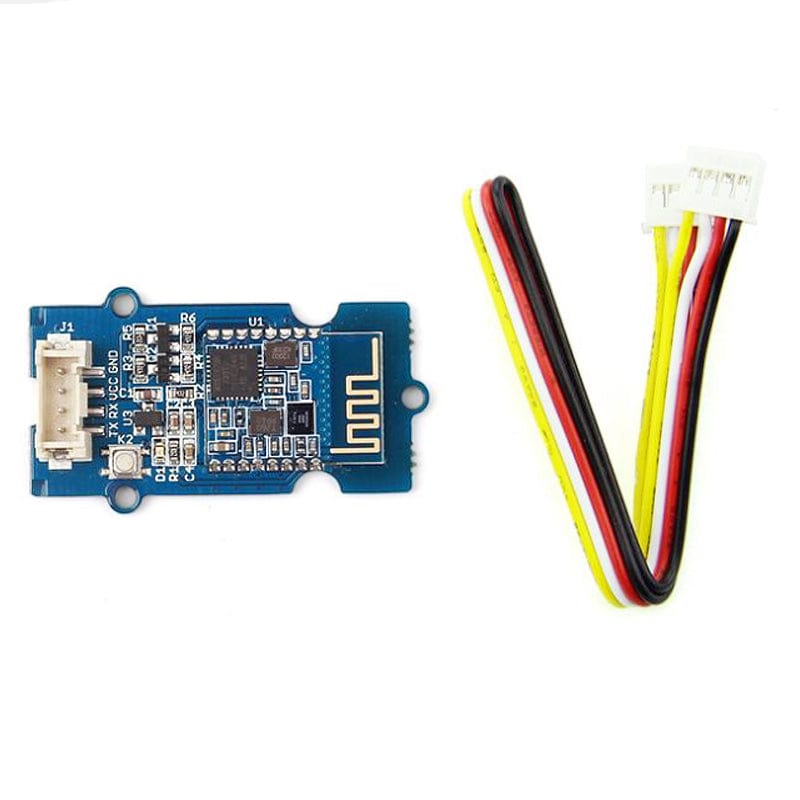 Grove - Blueseeed LE - Dual model (HM13) v1.0 uses CSR dual-mode Bluetooth chip,with the ARM architecture single chip which supports AT instructions, Users can develop flexibly according to the serial baud rate, equipment name, pairing password.
Features
BT Version: Bluetooth Specification V4.0 & BLE
UART send and receive max bytes is 512
Other device to module in SPP mode: 90 Bytes per packet
Other device to module in BLE mode: 20 Bytes per packet
Two data transmission mode, balance mode and high-speed mode
Working frequency: 2.4GHz ISM band
Modulation method: GFSK(Gaussian Frequency Shift Keying)
RF Power: -23dbm, -6dbm, 0dbm, 6dbm.
Speed: Asynchronous: 3K Bytes
Synchronous: 3K Bytes
Security: Authentication and encryption
Service: Slave SPP, Peripheral BLE, UUID FFE0,FFE1
Power: +3.3/+5.0VDC 50mA
Long range: SPP 30 meters, BLE 60 meters
Power: SPP 13.5mA, BLE 9.5mA
Working temperature:–5 ~ +65 Centigrade

Product number: Seeed 113020009
Specifications
K2: During connected status,It would be disconnected by pressing K2 more than 100ms.During sleeping model,It could be restored through pressing K2 factory settings.
U1: U1 is the wireless module,It includes automatic power on reset circuit.
D1: The led display two work models: sleeping whit It slowly flashing;connected status whit It continuously lighting.
J1: The standard Grove connector.
Resources