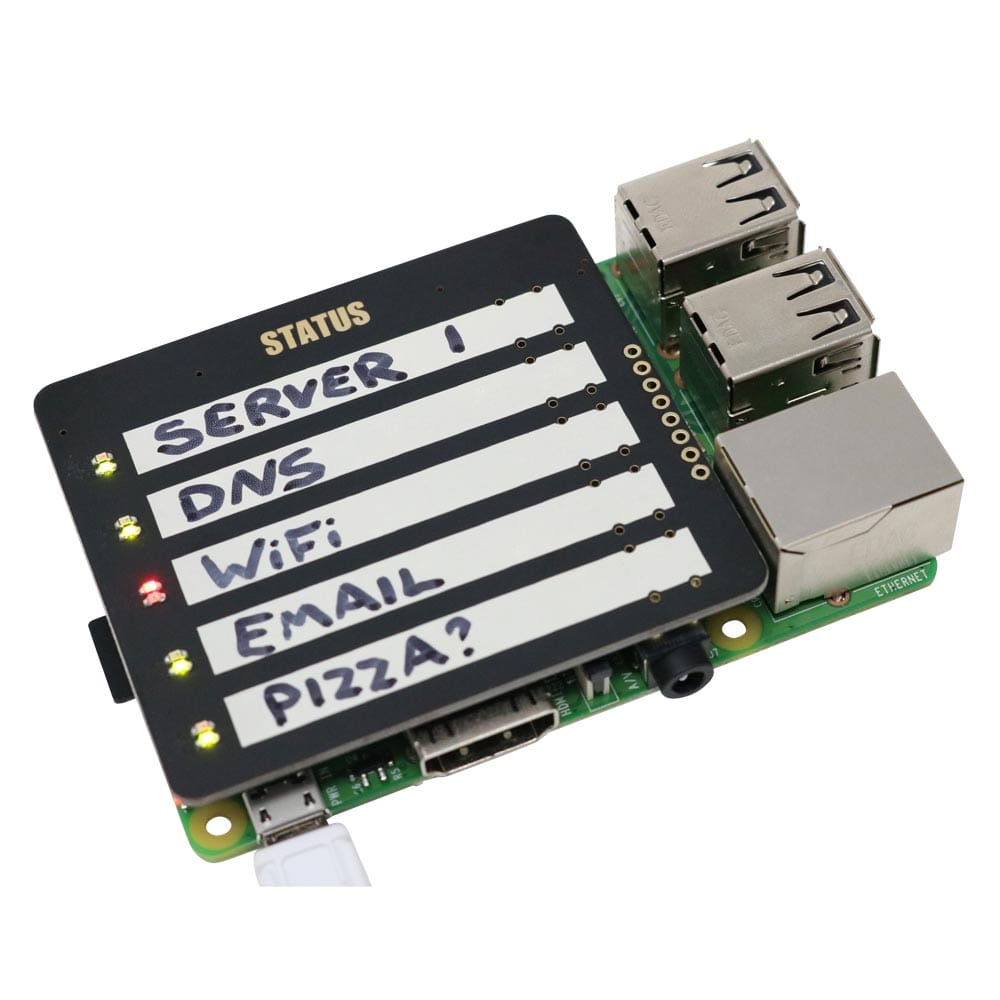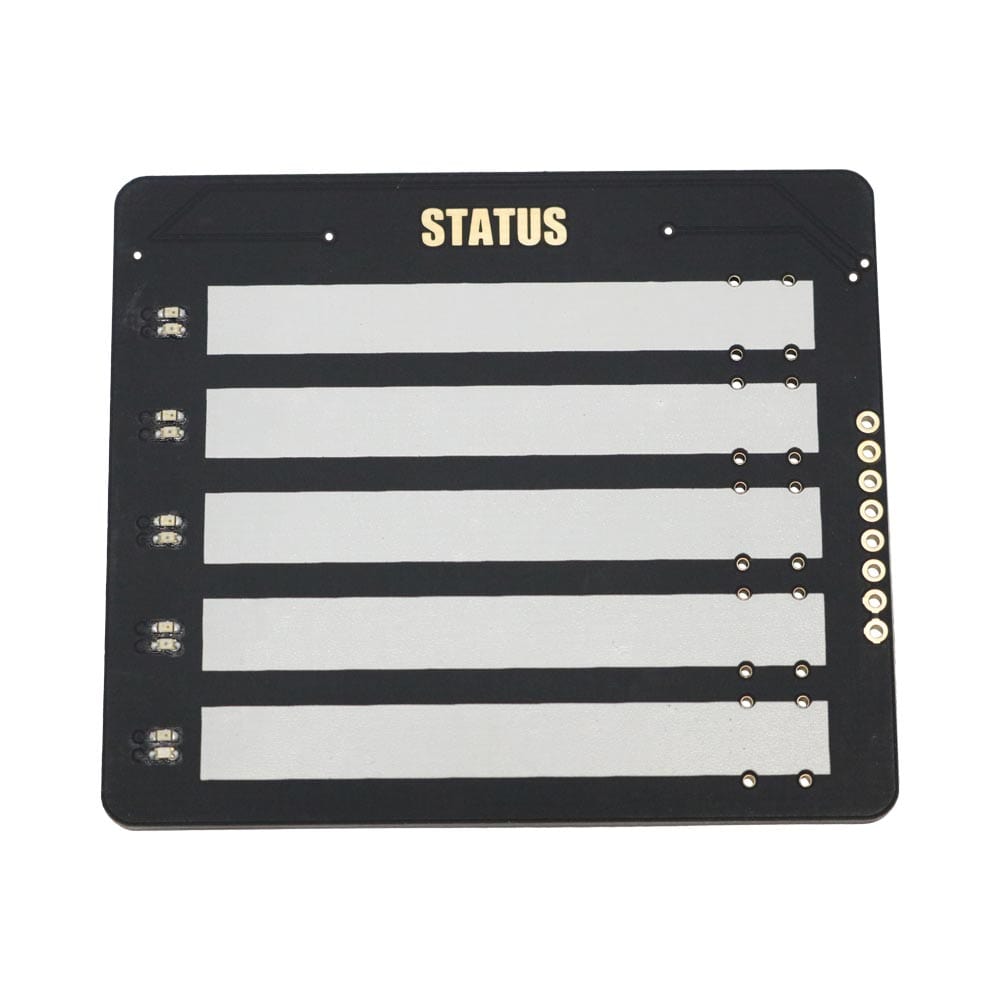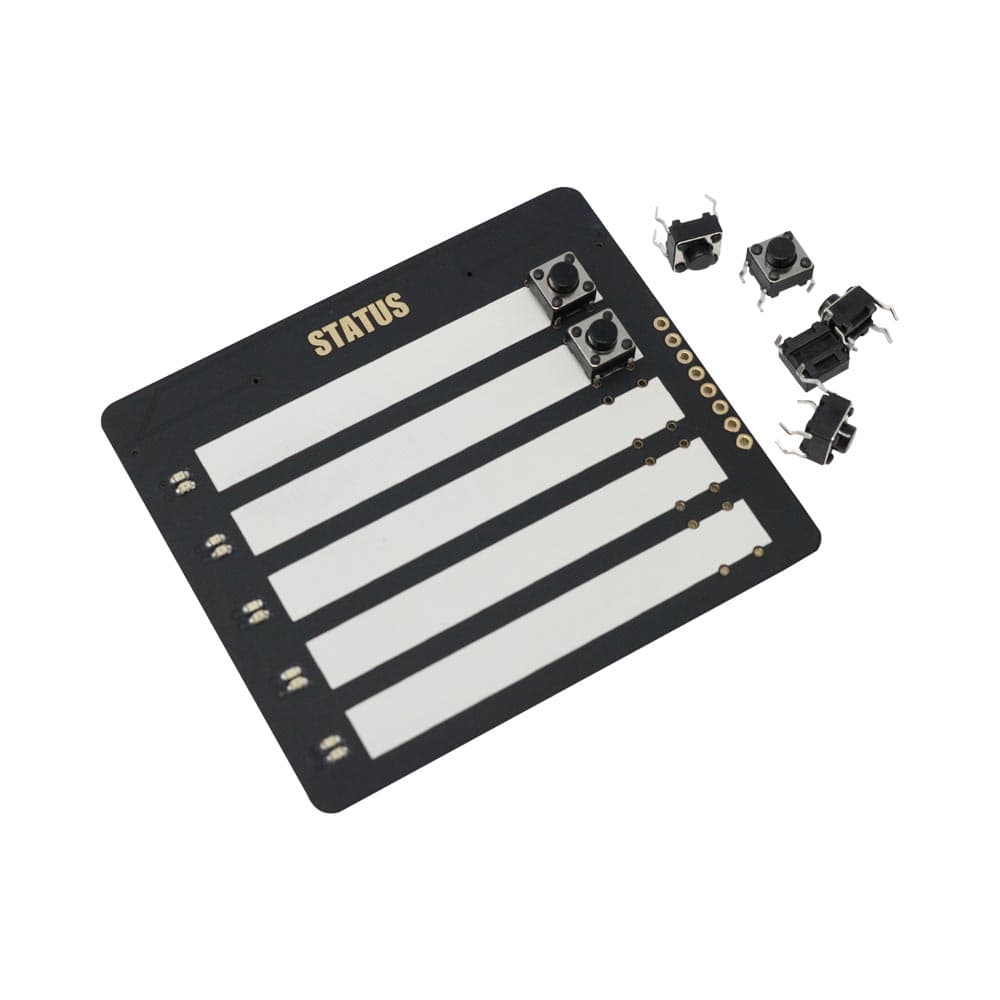 Monitor all of the things! The Status board lets you monitor anything you want with a quick glance.
Big brother to the Status Board Zero, Status Board has more customizable strips, and the option to add some 6mm buttons (not included).
Each of the five sections have two fully controllable status LEDs, one red, one green (10 in total!), but what makes this board stand out from the rest is that it can be written on using a drywipe marker. Want to check the status of your servers? Monitor multiple WiFi networks or email inboxes? Monitor the weather? Public transport line status? The list is endless!
Software
We've setup a few code examples on GitHub, available here