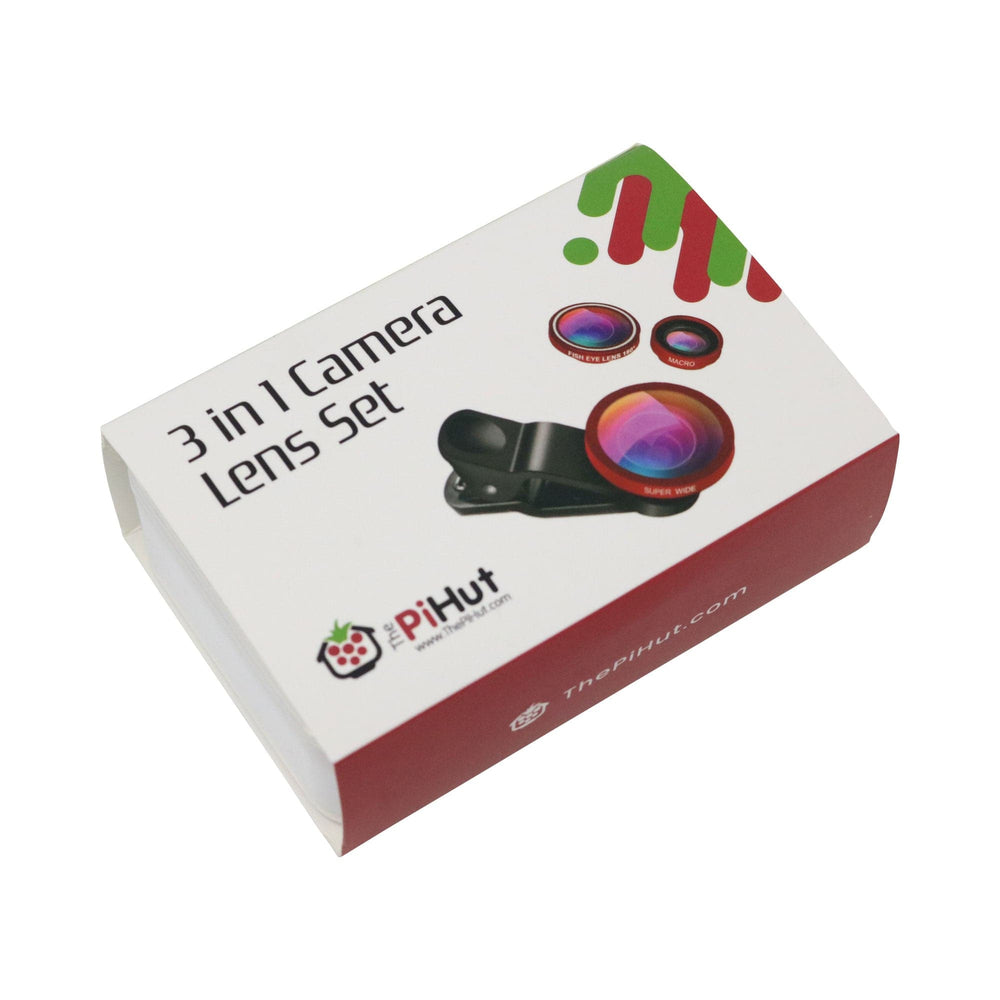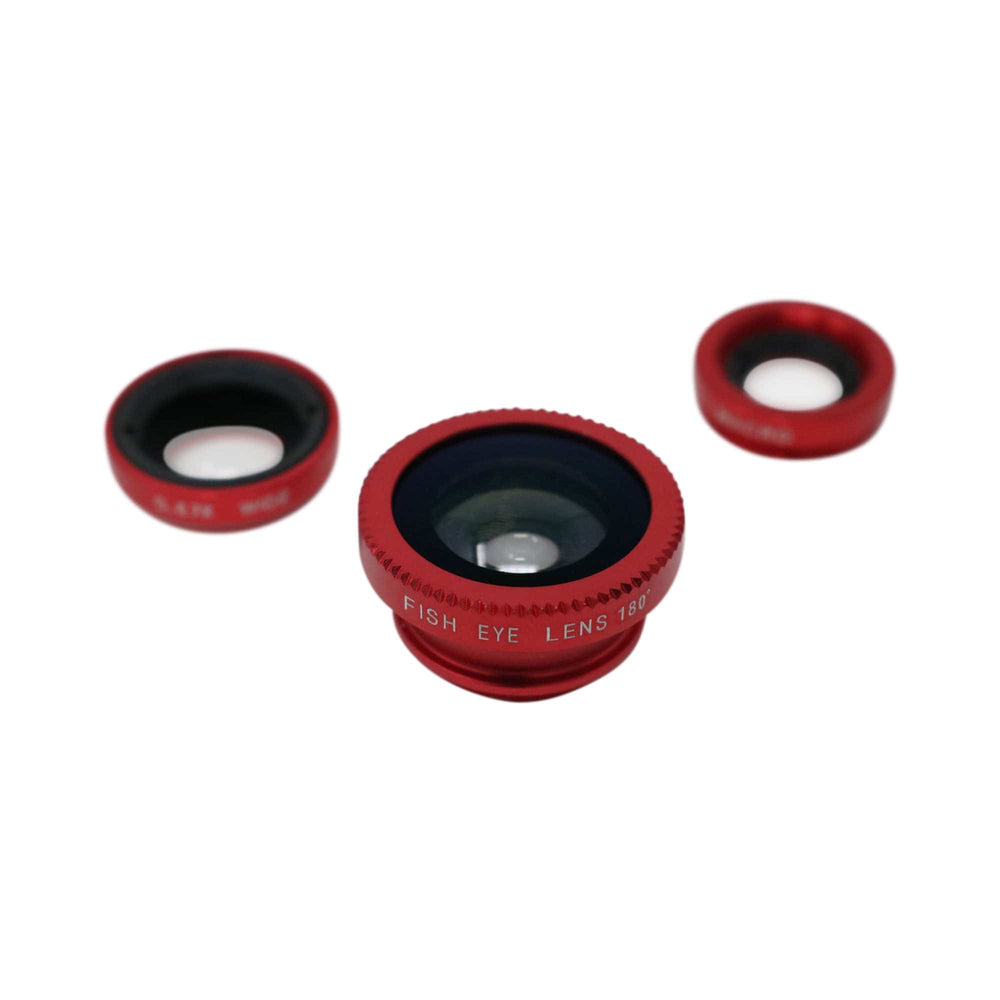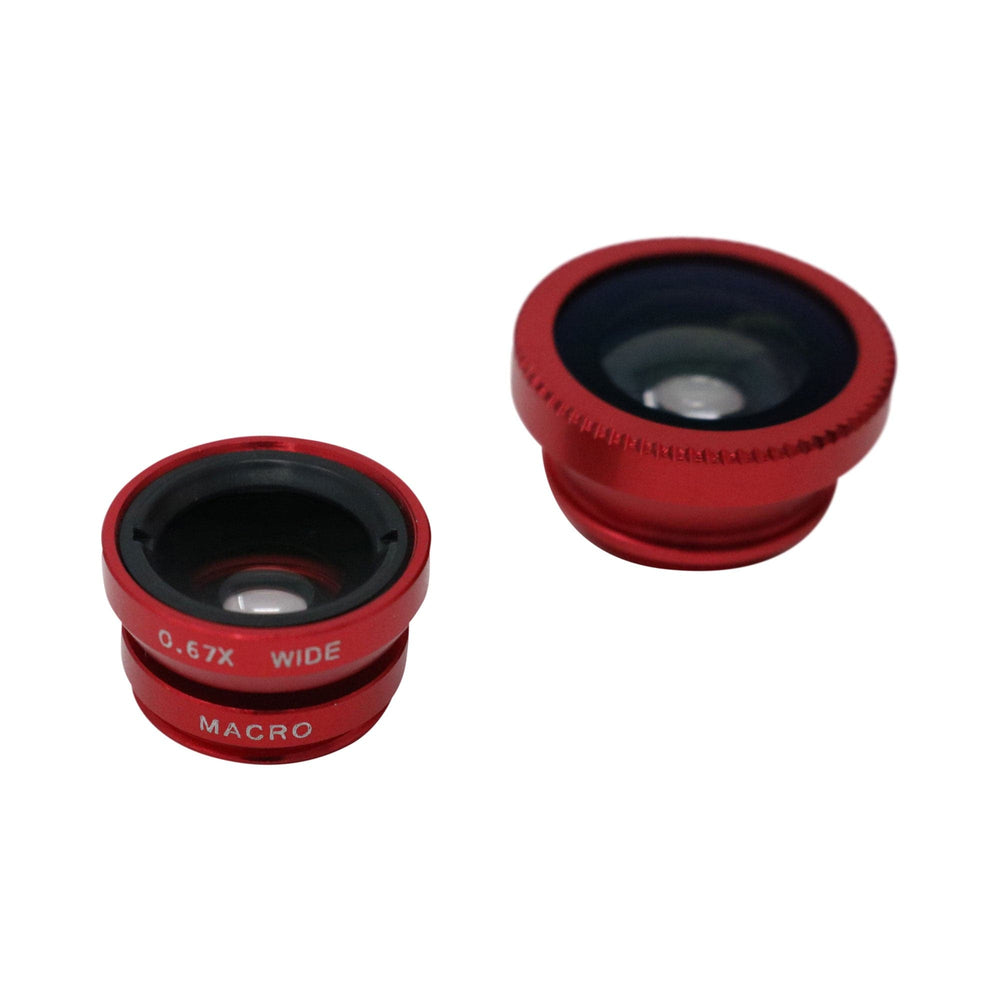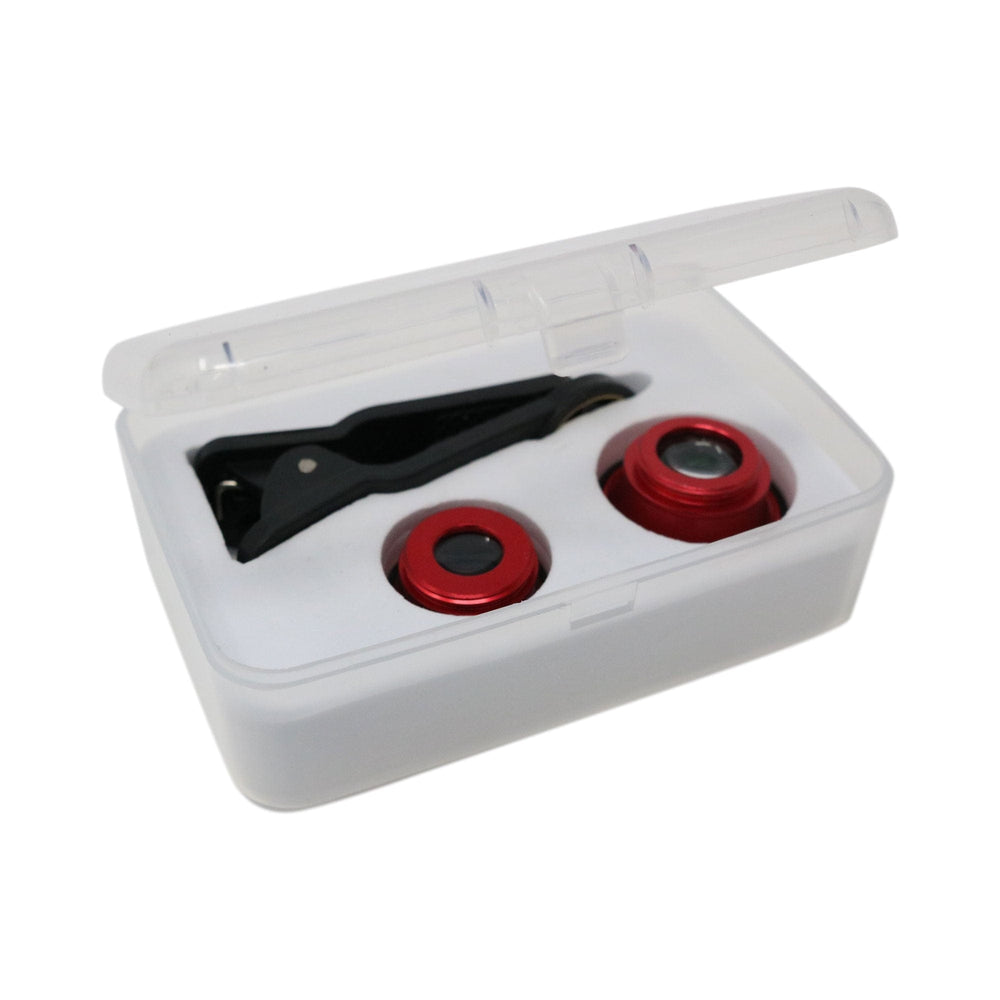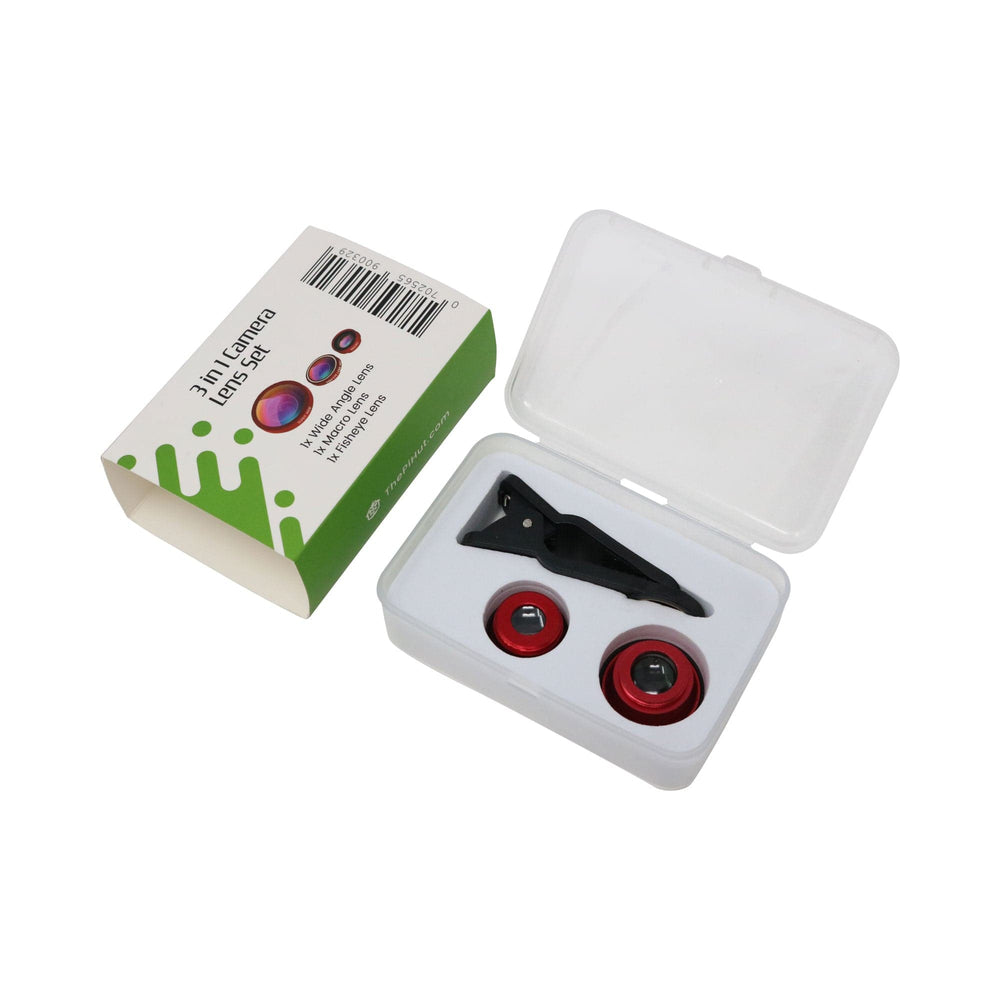 This lovely little lens set is the best way to expand the field of view of your Raspberry Pi camera V2! Not compatible with the new Camera Module 3
This lens kit means that you can use your camera module in many exciting ways:
1x Wide-angle lens:

Ideal for capturing those landscape shots/night sky time-lapses
1x Macro lens:

Beautiful close-up images of anything from insects to circuit boards
1x Fish-eye lens: Security systems and crazy 180° FOV shots
Perfect for taking shots from anywhere from your desk to the edge of space this lens comes with a back splint which means you can also use it with other camera devices such as your mobile phone.
Each lens screws into the clip which fits perfectly onto your camera module.
We gave Dave Akerman (of space Babbage fame) a lens to take on his trip to Spain with The Register so it's even been tested in space (well nearly)!
Compatible with the known universe *

High-class glass lens, high clarity.

No vignetting or dark circle.

Lens covers to protect the camera lenses

Material: ABS & aluminum alloy

Compatible with the official Raspberry Pi Camera Module V2

Not compatible with the new Camera Module 3
* well most of it, we think.