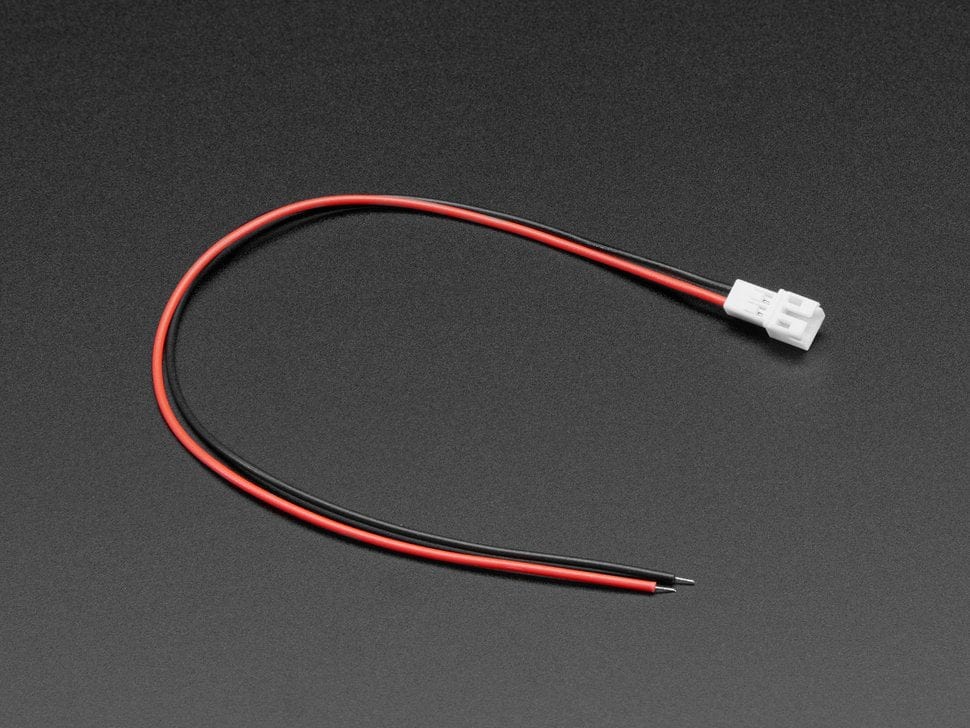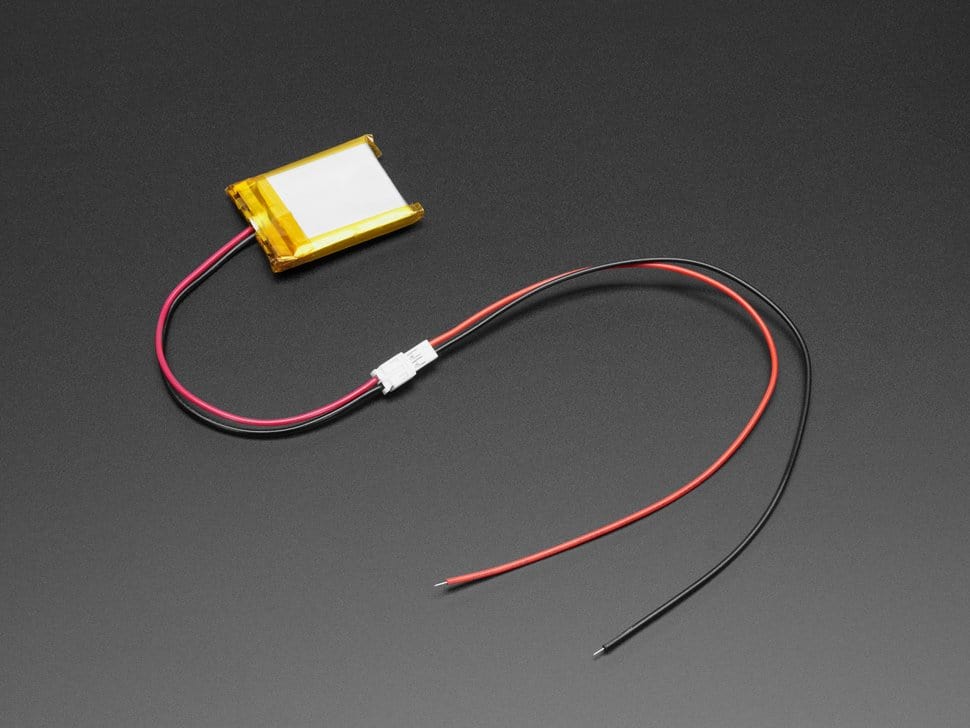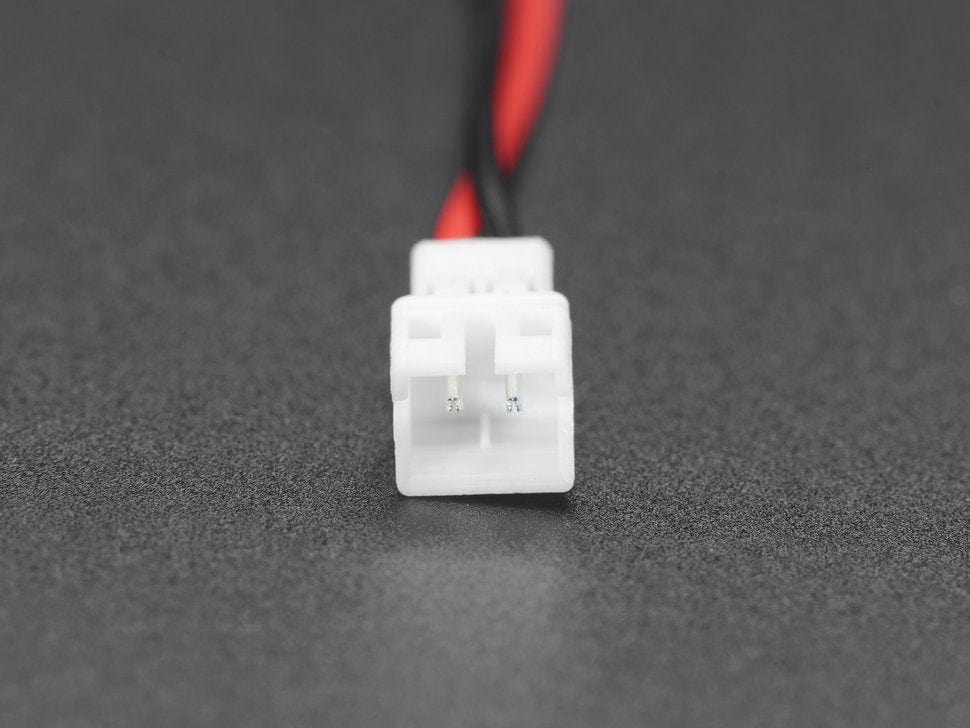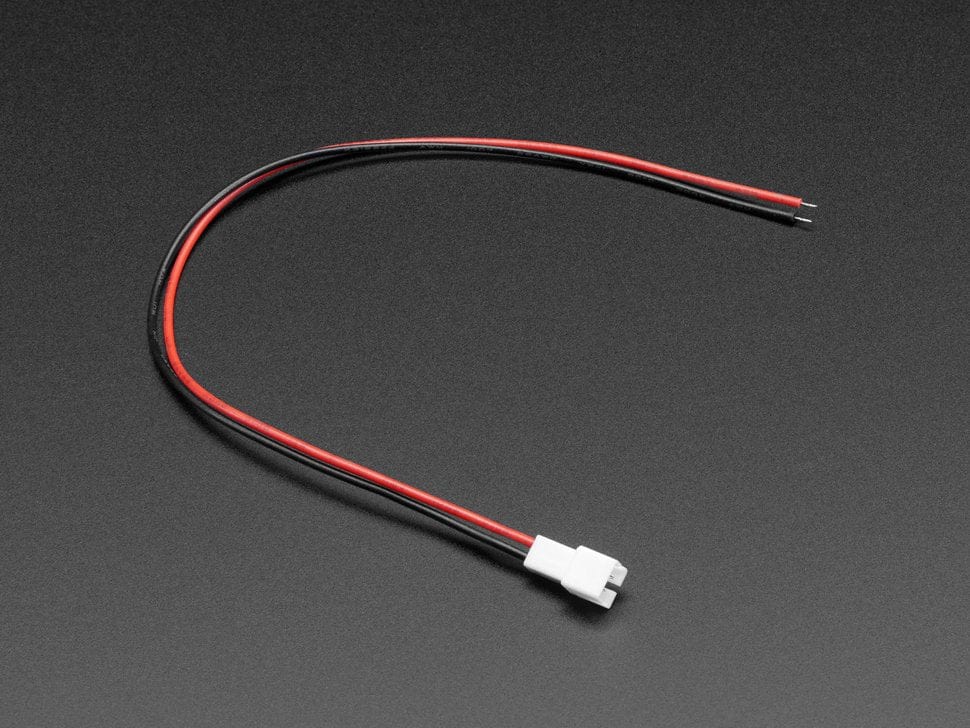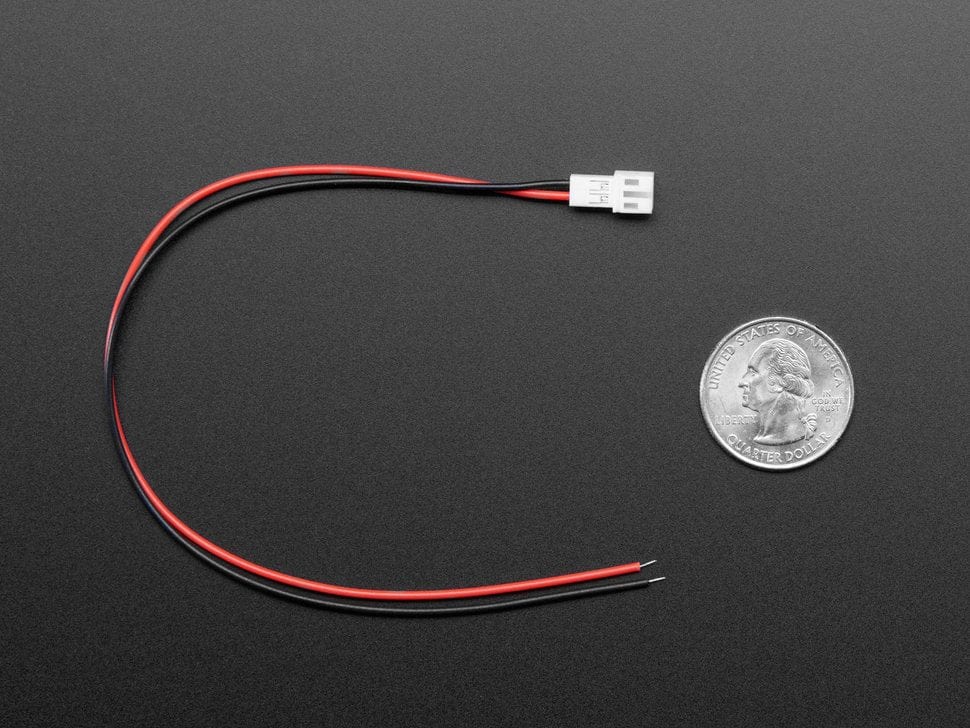 For a really long time, we assumed that the JST PH didn't have a free-hanging male header version. But then we found this JST-PH 2-pin Male Cable, and we were like, this is perfect! It's not a genuine JST connector, but it's 100% compatible with a nice clicky connection that you can undo without tearing the contacts from the housing.
Please check wire polarity before using - JST-style wires, sockets and PCB fixings don't always have the same/matching polarity, so you may need to pop the wires out and switch them around.
We have the plug 'mating' version of this cable over here, as well as an 'extension' cable that has one of each soldered together.
If you want a switch in the middle, try this switched extension cable. Finally, for PCB and breadboard use, we have the same connector but on a PCB
Technical details