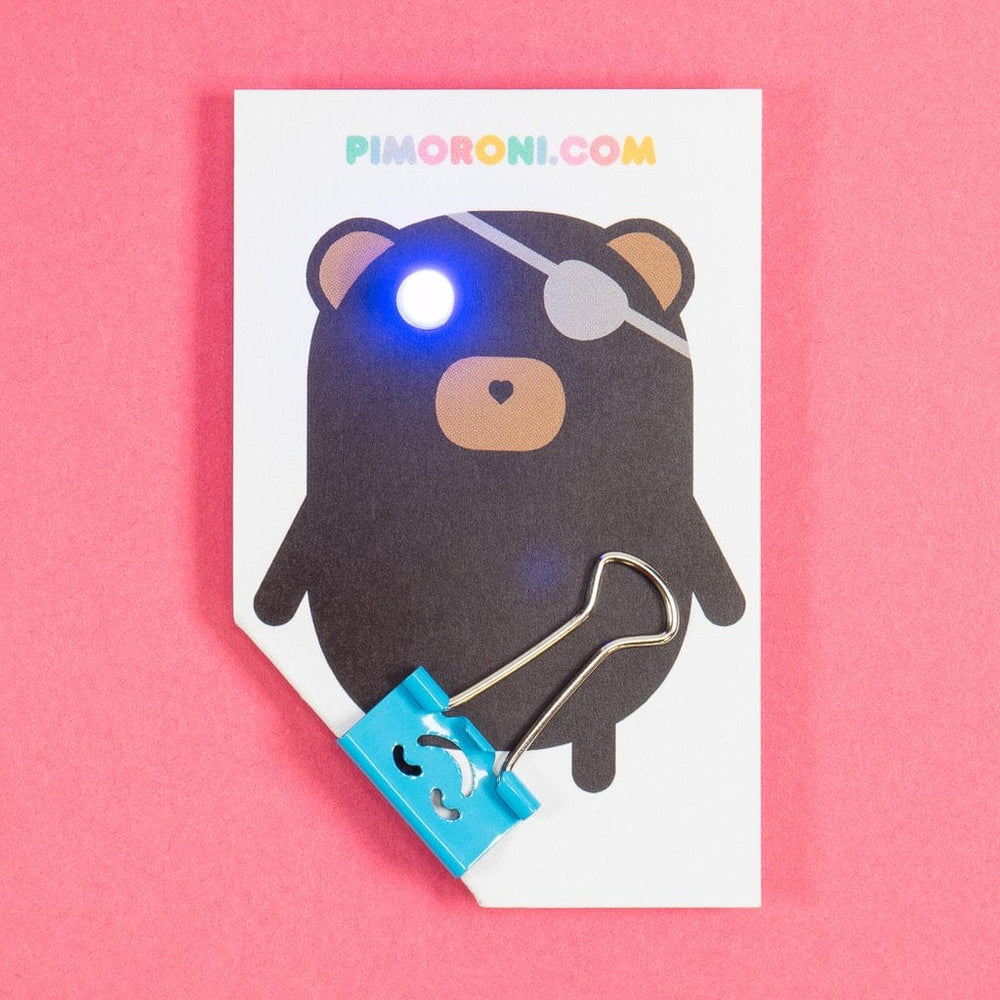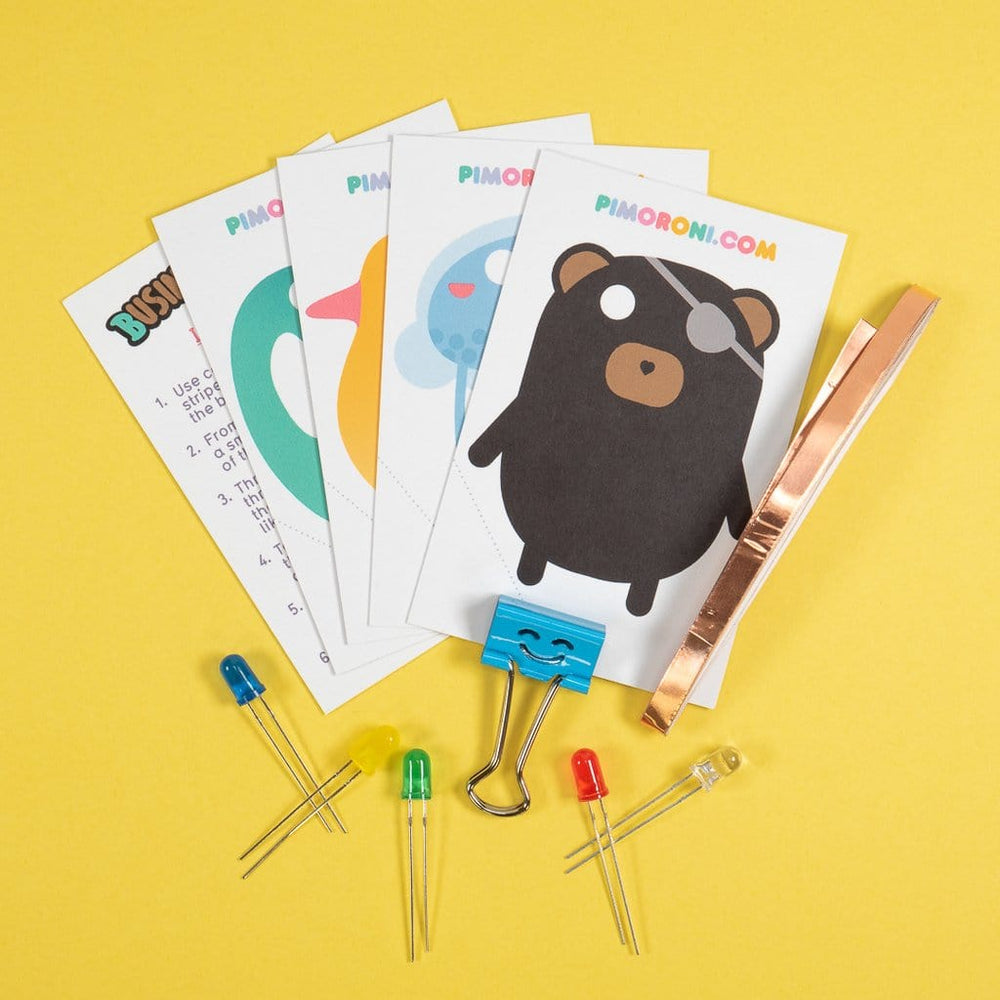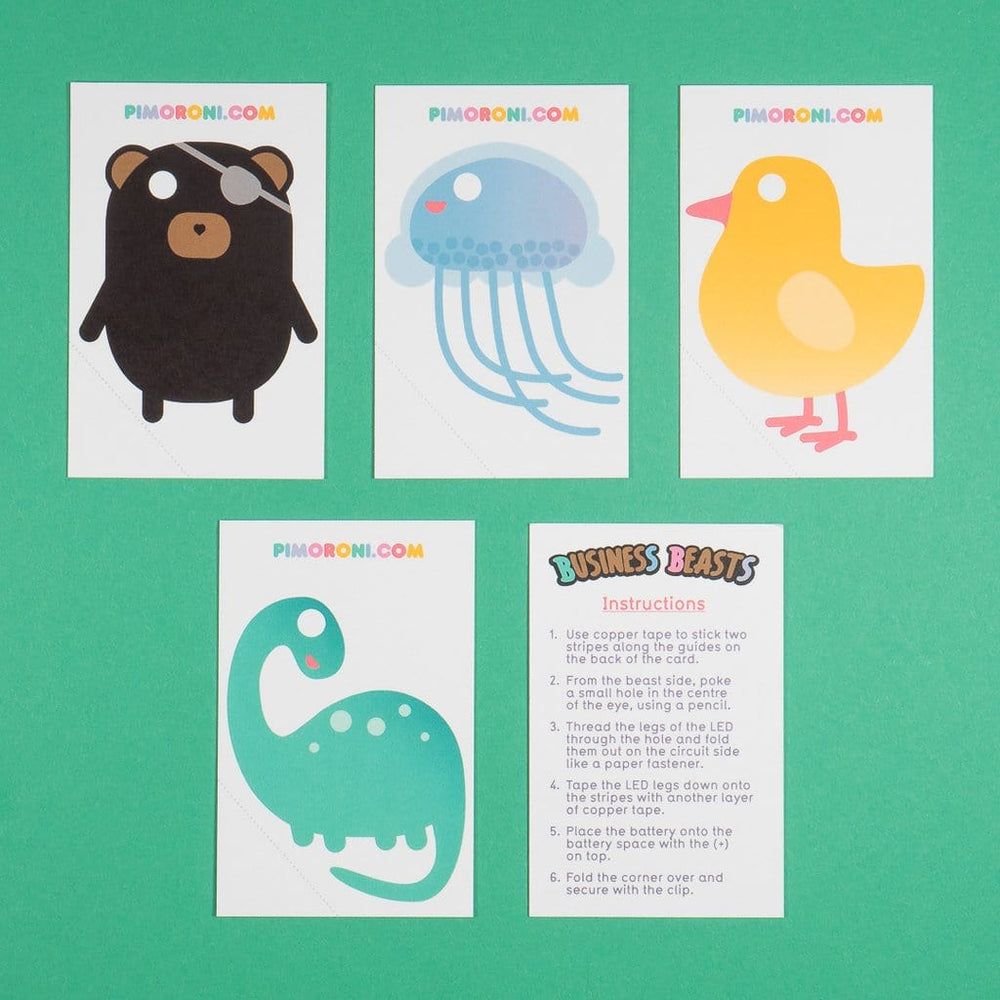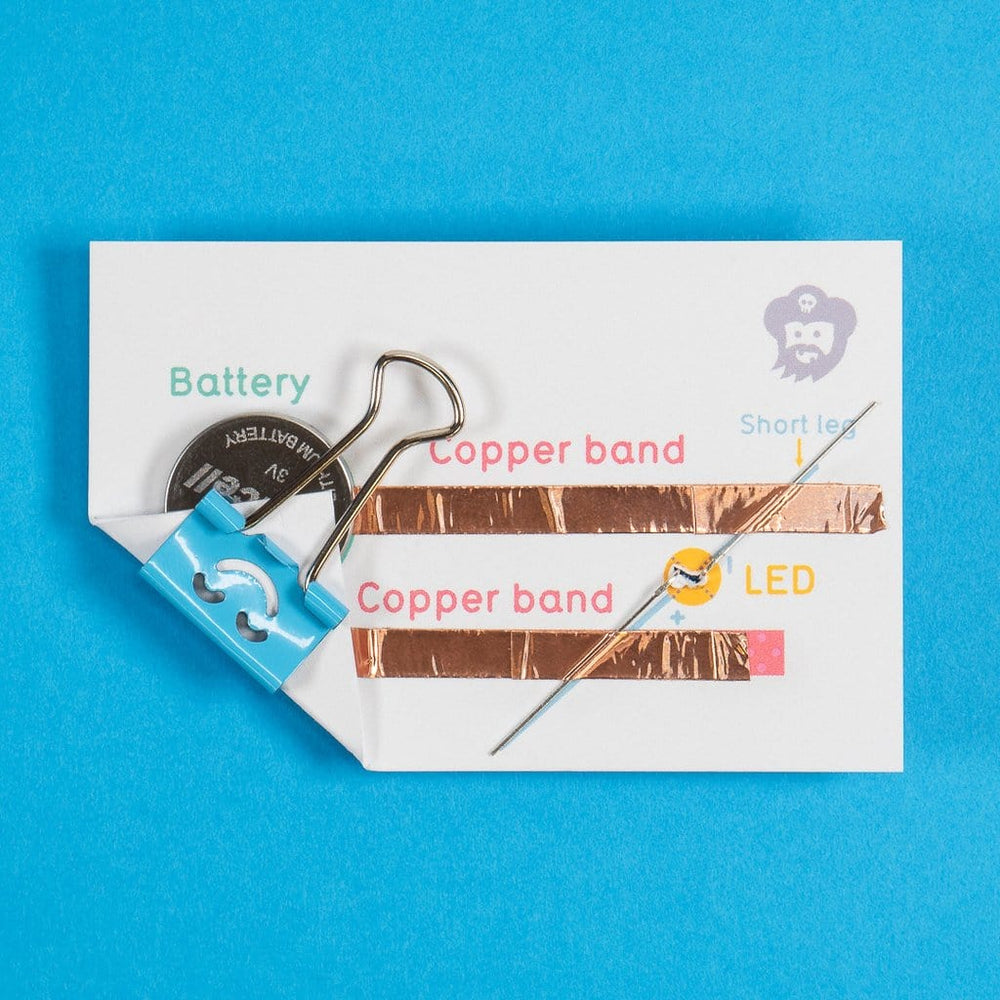 Cute critters crafted from business cards, copper tape, and LEDs, that teach you how to build a simple circuit, no soldering required. They're Business Beasts!
You get four Business Beasts to choose from (bear, jellyfish, duckling, and dinosaur), five different coloured LEDs (red, yellow, green, blue, white), enough copper tape to complete the four beast cards, and a cute emoticon binder clip (colour / emoticon may vary) to get you started.
Batteries not included! You can buy some here. Contains small parts. Not suitable for children 3 years or younger. This is not a toy. Keep batteries out of reach of children. If ingested, seek medical help immediately.
It's a great way to teach kids how circuits and LEDs work, and quick and easy to make; an ideal rainy day project. It's recommended for kids over 3 years old with adult supervision, or sensible kids over 8 years old, and should take about 5 or 10 minutes to assemble.
Package Contents
Four different

Business Beasts

cards

(bear, jellyfish, duckling, and dinosaur)

Five coloured 5mm LEDs (red, yellow, green, blue, white)

Approx. 1m copper tape (enough for all four beasts)

Emoticon binder clip (colour/emoticon may vary)

Instructions / troubleshooting card
Tips!
On the back of each card there's clear and helpful markings showing you what goes where, and the fifth business card has easy instructions and handy troubleshooting tips on it if you're stuck.
Stick two pieces of copper tape onto the marked lines, poke the LED's legs through the card, bend and secure the legs with more copper tape, fold over the corner, add the battery, and then hold in place with the binder clip to complete the circuit.
You can fold the binder clip out to stand the card up, or pop a piece of ribbon through a hole in the top of the card to hang it as a decoration.