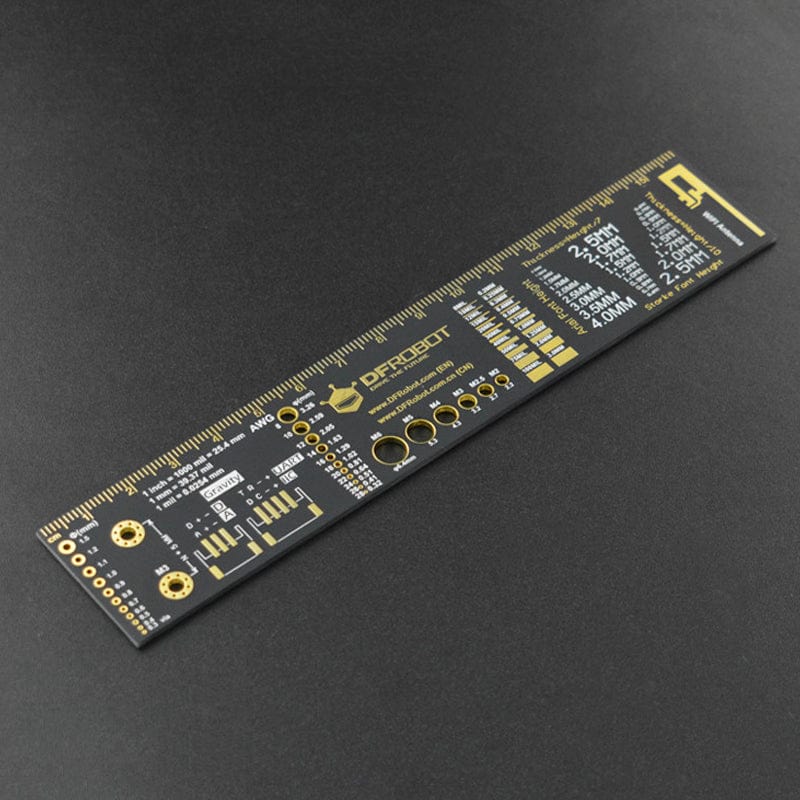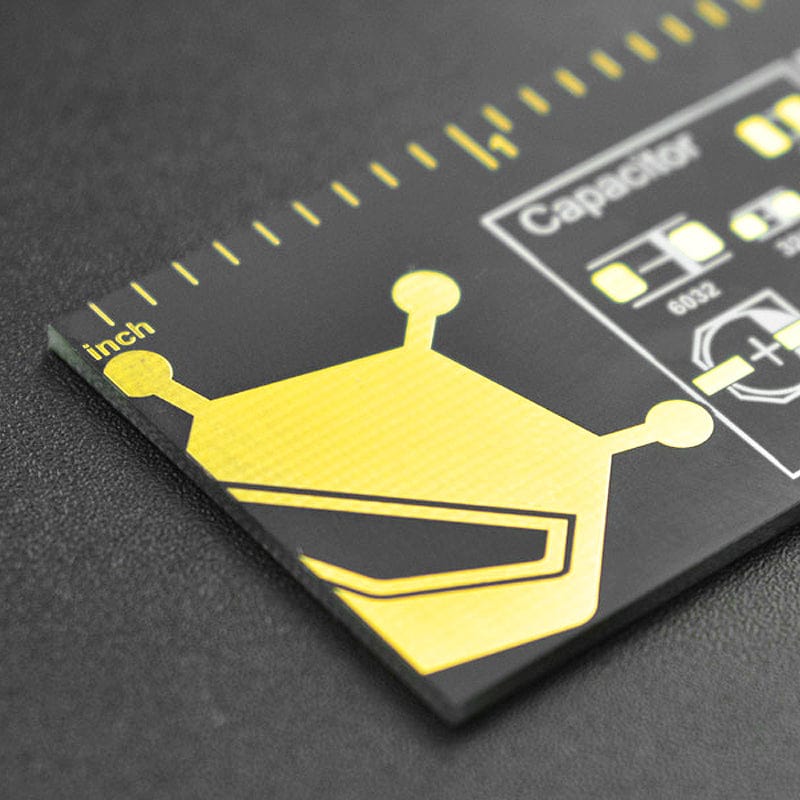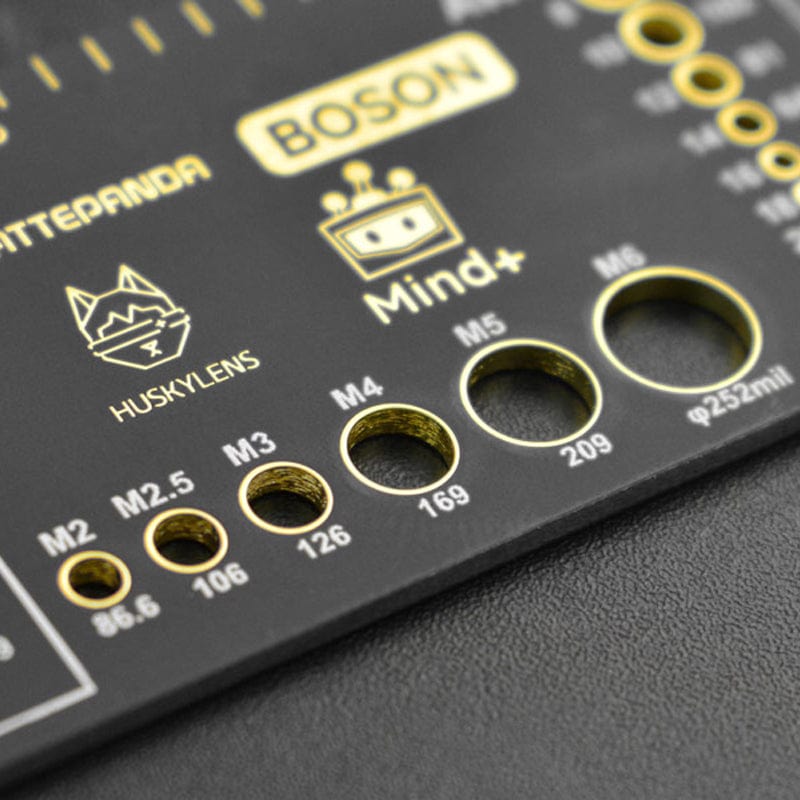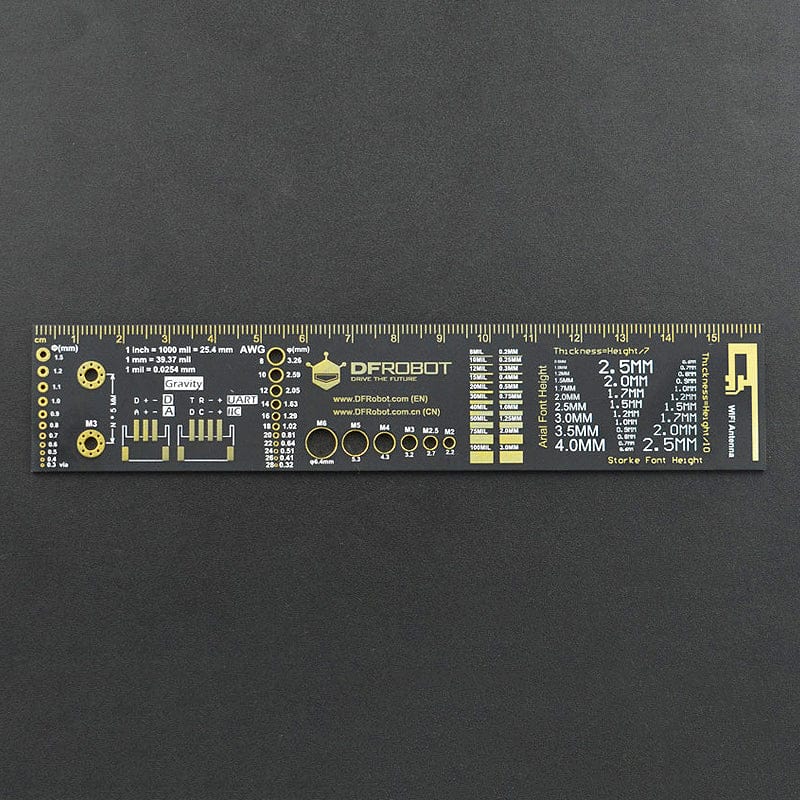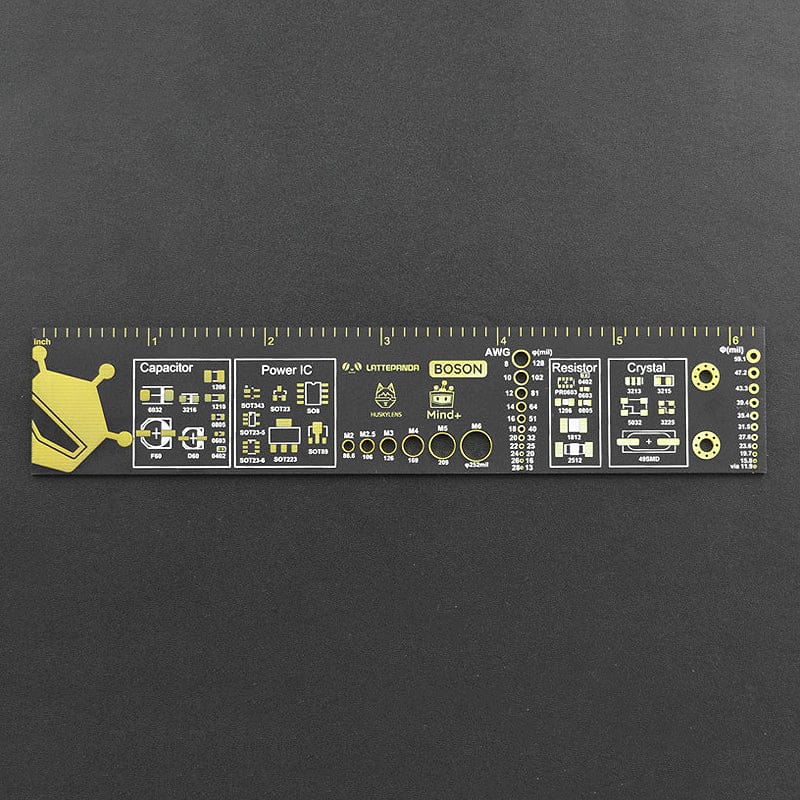 This is a PCB engineering ruler used daily by DFRobot electronic engineers, the short PCB ruler is only the size of the palm of your hand, making it more compact and easy to carry.
The information on the engineering ruler can provide references for electronic engineers when designing PCBs and improve work efficiency. It is an essential auxiliary tool for DFRobot engineers!
In addition, its precise scale and hard glass fiber material are handy for ruler drawing and model making.
Applications
Wire Diameter Reference (AWG): 8/10/12/14/16/18/20/22/24/26/28
Via Design Reference (MM): 0.3/0.4/0.5/0.6/0.7/0.8/0.9/1.0/1.1/1.2/1.5
Screw Hole Aperture Design Reference: M2/M2.5/M3/M4/M5/M6
Resistor Package: 0402/0603/0805/1206/PR0603/1812/2512
Capacitor Package: 0402/0603/0805/1206/1210/3216/6032/D60/F60
Power IC Package: SOT343/SOT23/SOT23-5/SOT23-6/SO8/SOT89/SOT223
Crystal Package: 3213/3215/5032/3225/49SMD
Gravity Design Definition Standard
Screen Printing Actual Size Reference
Specifications
Dimensions: 160mm x 32 mm
Package Contents
1x DFRobot PCB Engineering Ruler - Mini