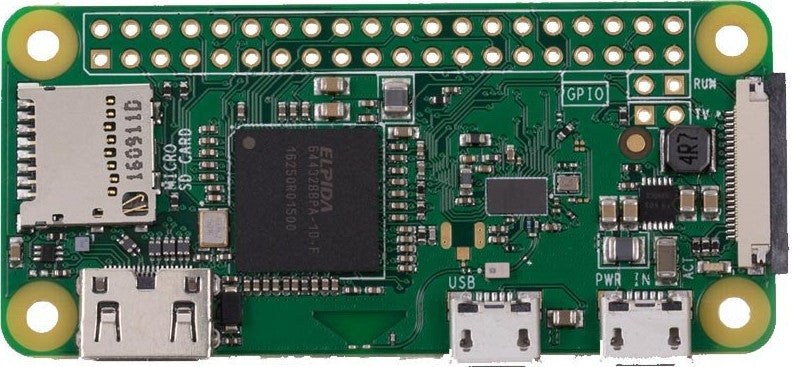 Special Raspberry Pi Roundup! Say hello to the Raspberry Pi Zero W!
The Big News
Today, we bring you exciting news! The launch of the Raspberry Pi Zero W. This is an upgrade to the existing version of the Zero and adds wifi and Bluetooth connectivity to the small board. On-board is the same single-core BCM2835 CPU and GPU, together with 512MB of memory. The new additions are a wireless chip (identical to the one found on Pi 3) and an antenna (that triangular shape in the middle at the bottom). 
Costing just £9.60 (plus shipping), the Pi Zero W is sure to get a lot of attention. We highly recommend buying one with our Essentials Kit so you've got all the adapter cables.
New case
Also launched today is a new official case for the Pi Zero. Compatible with all versions of the Zero, it is made out of the same tough injection-moulded plastic as the Pi 3 official case. The Zero case comes with a selection of lids and an exclusive short camera cable. Together, for example, this allows you to fit your camera module or PiNoIR inside the case. It costs £6 and is available here.