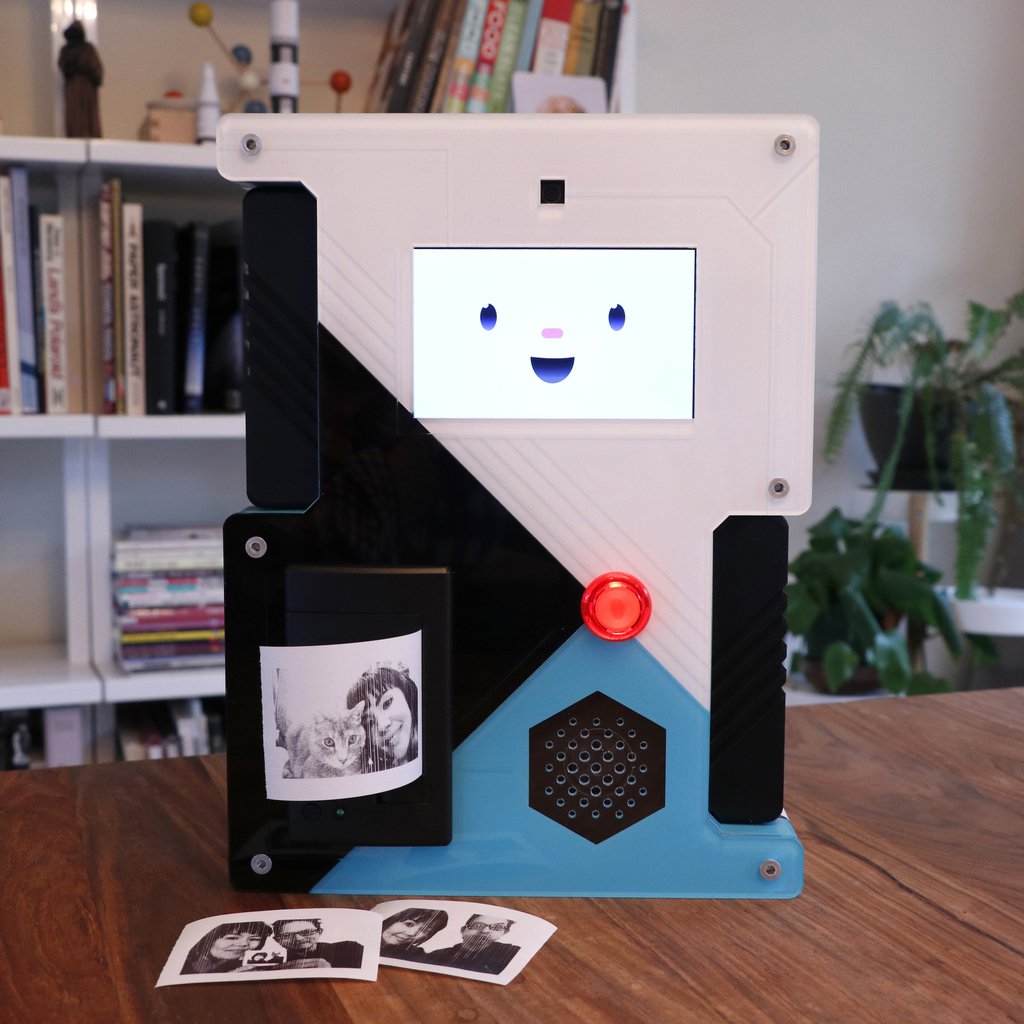 Raspberry Pi Roundup - a selfie-taking booth, a Neopixel Christmas tree and a Crowdfunded LED strip driver board
SelfieBot
Sophy Wong and her husband have built themselves a selfie booth using a Raspberry Pi. The booth has a camera (obviously) and a screen which displays a facial expression. The selfies taken are printed out by a thermal printer and the bot also emits sounds appropriate to what it's doing. A full build log, including lots of photographs and all the files you'll need to laser cut and/or 3D print the case are available over at Adafruit.
NeoPixels/NodeRED
Les Pounder has written up a brilliant project in which he utilises a string of Neopixel-like lights to give his Christmas Tree some blinky cheer. Soldered up on a ProtoZero board, the circuit requires a few bits and pieces to work and is then placed on a Raspberry Pi Zero W. On the Pi itself, some NodeRED programming is required to control the lights and to provide a web interface. This excellent, achievable project, is documented here. You can see it in action in the video below:
Crowdfunded LED Strip Driver
The Anavi Light pHAT is a board that sits on top of your Raspberry Pi and controls 12v RGB light strips – not the expensive Neopixels or WS2811's, but the cheap RGB strips that you can get for a few pounds for 5m from AliExpress or eBay. Read the review by Tim Richardson here.