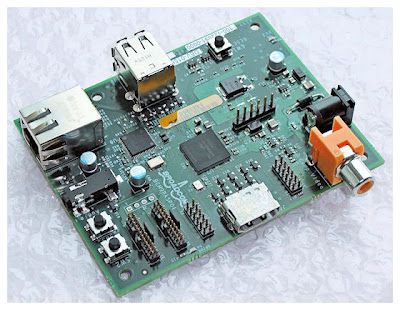 Alpha Boards in Manufacture
The team at Raspberry Pi have been working super hard over the last few months to get the Raspberry Pi schematic and PCB layout finalised. Electrically, the alpha board is intended to be identical to the final release device. The Alpha board is designed to assist software development for the innovative micro-computer.
Key difference between the Alpha board, and the intended release board are defined as:
The alpha board is around 20% larger than the release board.
The alpha board consists of 6 layers whereas the release board will have 4.
The alpha board has various test and debug features which will not be present on the final board.

Alpha Board

Alpha Board Schematic