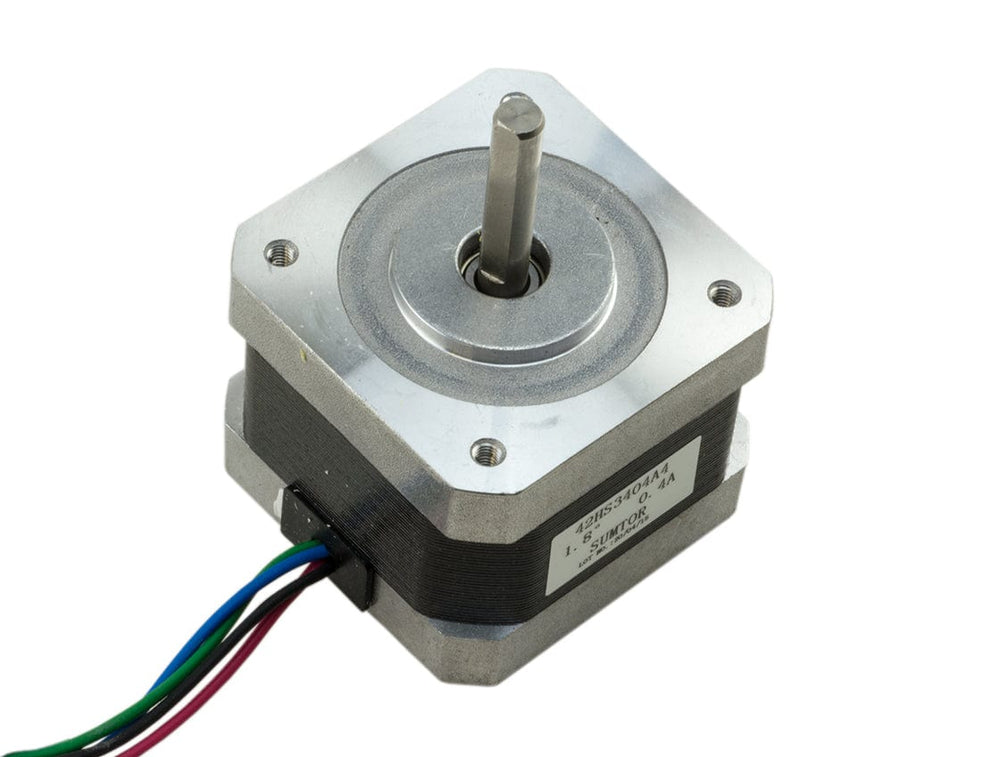 A stepper motor to satisfy all your robotics needs! This 4-wire bipolar stepper has 1.8° per step for smooth motion and a nice holding torque. The motor was specified to have a max current of 400mA so that it could be driven easily with an Adafruit motor shield for Arduino (or other motor driver) and a wall adapter or lead-acid battery. A perfect first stepper motor, and works well with our ThunderBorg motor controller
If you are using a ThunderBorg motor controller, wire the board as follows:
| | |
| --- | --- |
| M1+ | Stepper Black |
| M1- | Stepper Green |
| M2+ | Stepper Red |
| M2- | Stepper Blue |
| V+ | Power supply positive |
| GND | Power supply ground |
Some nice details include a ready-to-go cable and a 5mm machined drive shaft (so you can easily attach stuff using a 5mm hub).
Stepper Motor Features:
Model No: 42BYGHW208
Bipolar stepper
200 Steps Per Revolution
4-wire, 300mm leads
12V DC Suggested Operation at 400mA max current
Weight: 200 g
250 RPM
Dimensions: 42.3mm square body, 34mm tall not including 24mm shaft with 5mm diameter
Holding Torque: 2800 g*cm
Wiring:

Black and green are a pair.
Red and blue are a pair.
Technical data: