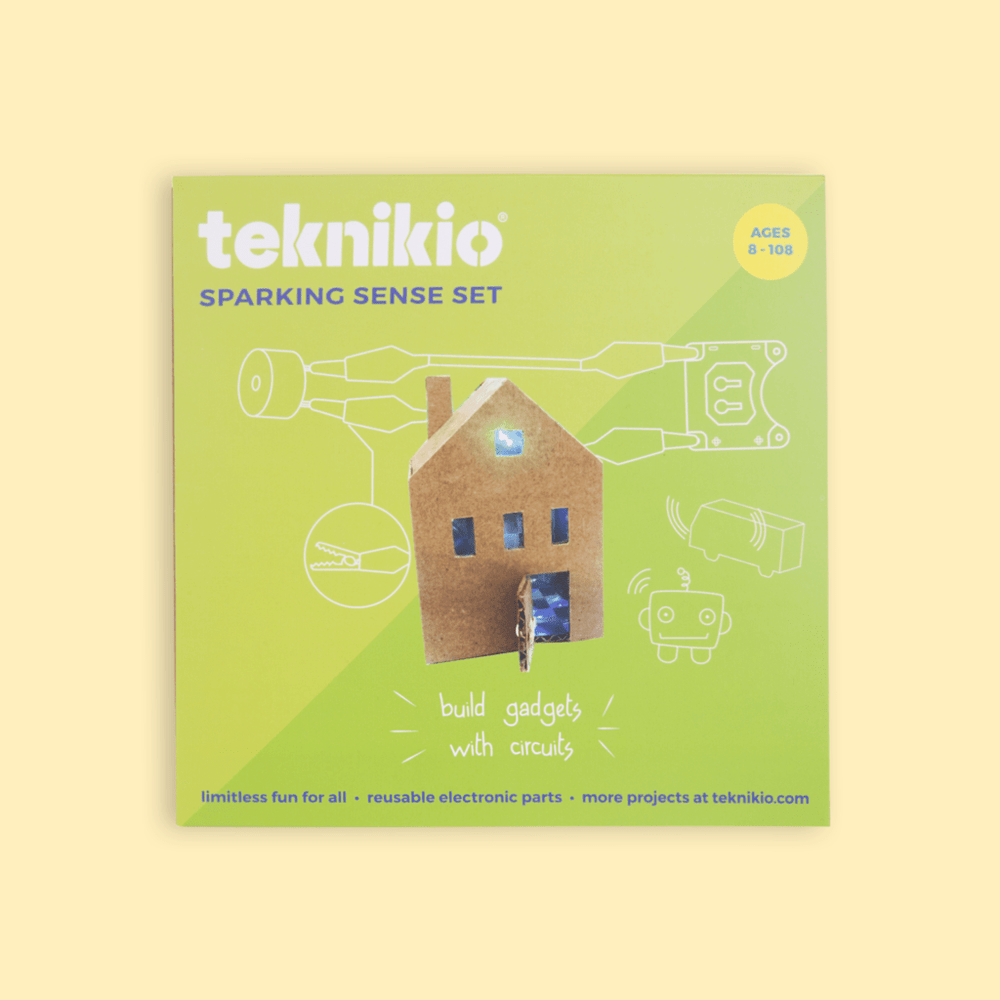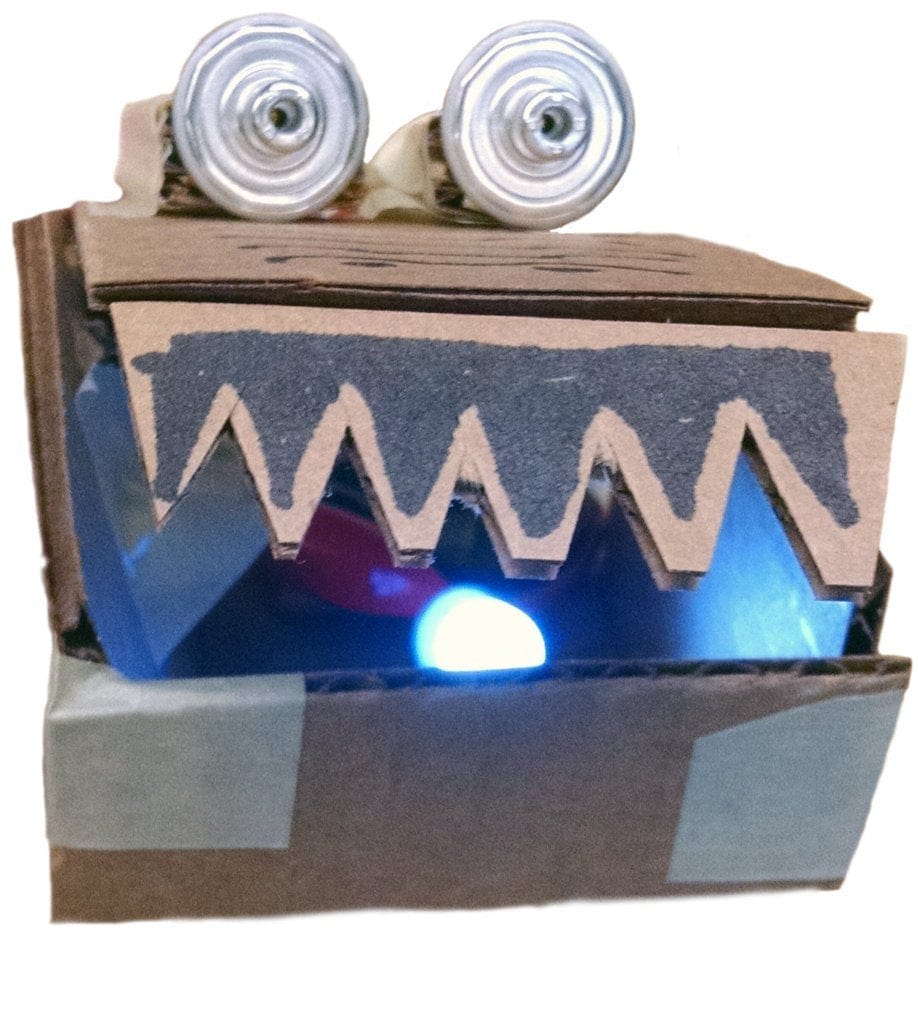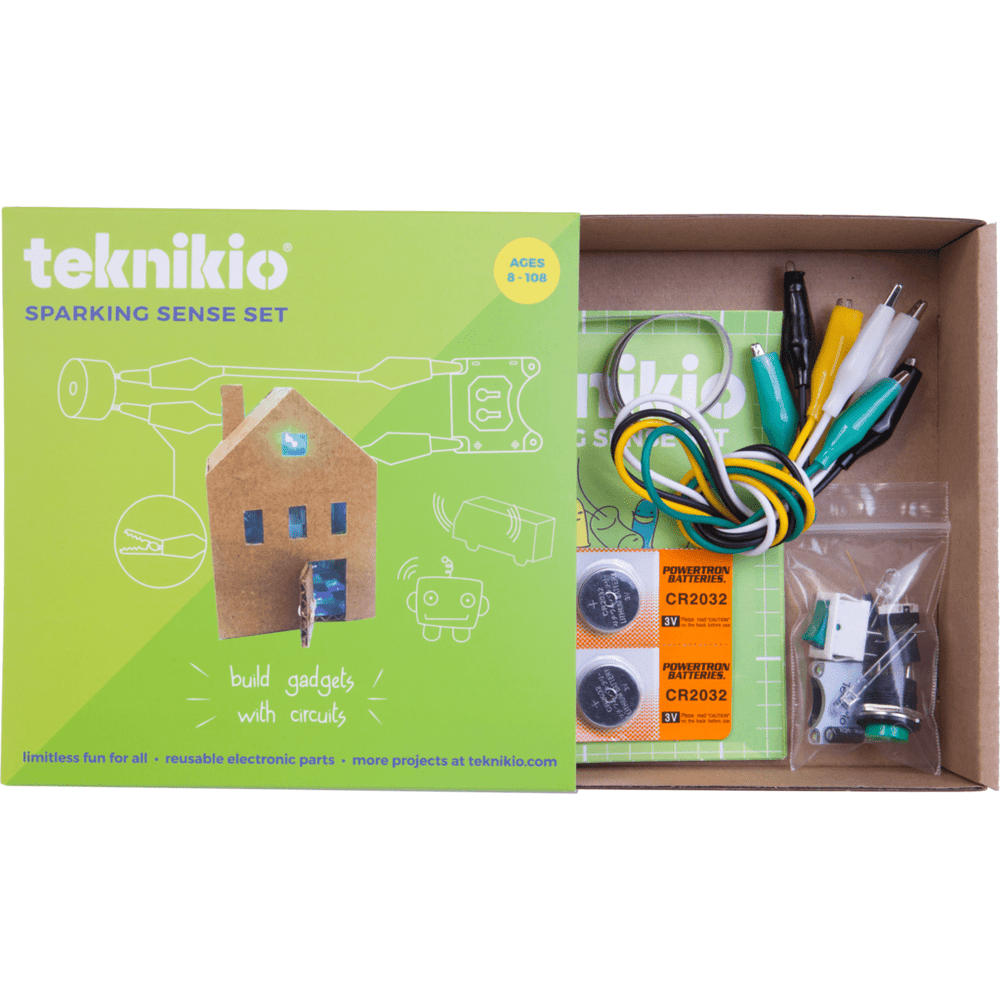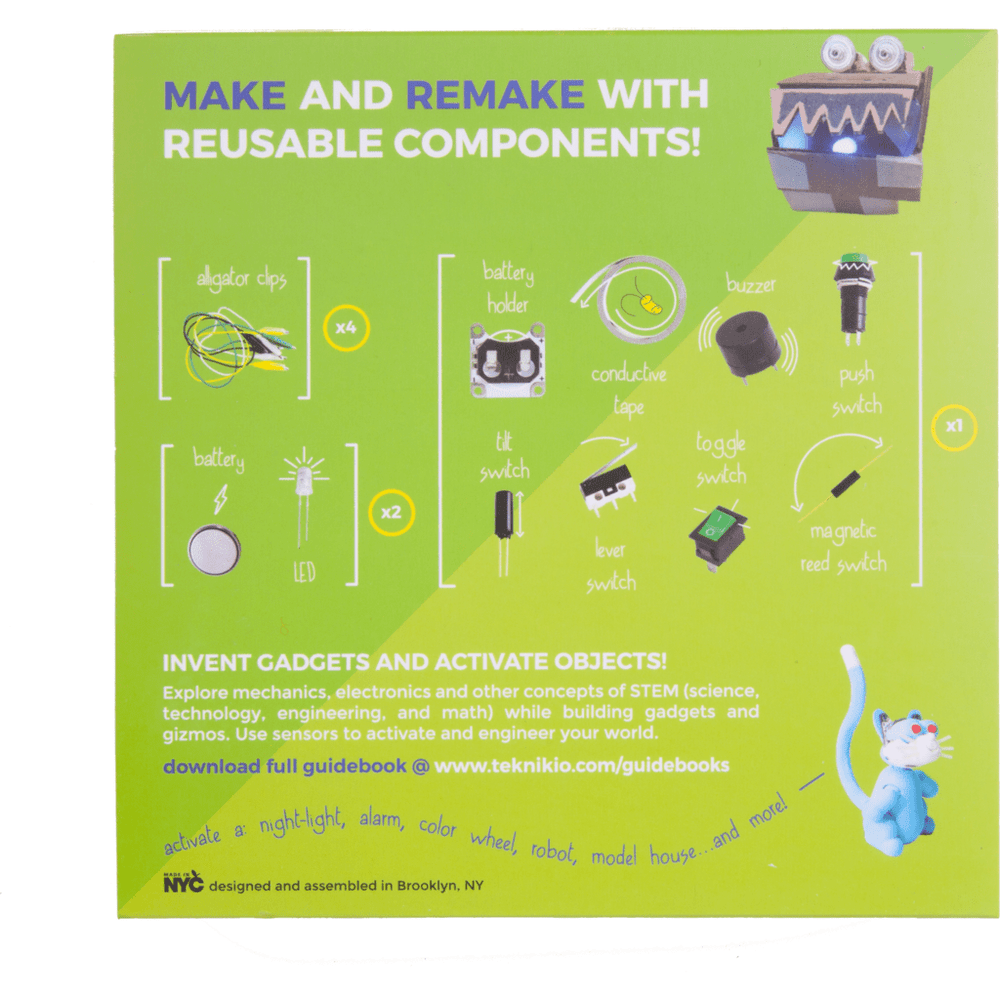 Learn about 5 different mechanical switches and then design your own!
There are hundreds of switches in the world, but why? Did you know that switches can act as sensors? The sparking sense set has our favourite sensing switches and we walk you through how to build gadgets with each one.
Each set includes
2 LEDs
1 Teknikio batteryboard
1 battery
4 alligator clips
1 lever switch
1 tilt switch
1 push button switch
1 rocker switch
1 reed switch
1 cardboard model
1 piece conductive tape
1 buzzer
Skills: mechanics, circuits, design thinking.
make a range of fun and beautiful sewables (or stickables - you can use them in origami/papercraft projects too), that are designed with children and education in mind, but they suit explorers, inventors, and curious minds of all ages: 8 to 108!
They've also put together a couple of fab guides on and to teach you the basics and give you some project ideas.