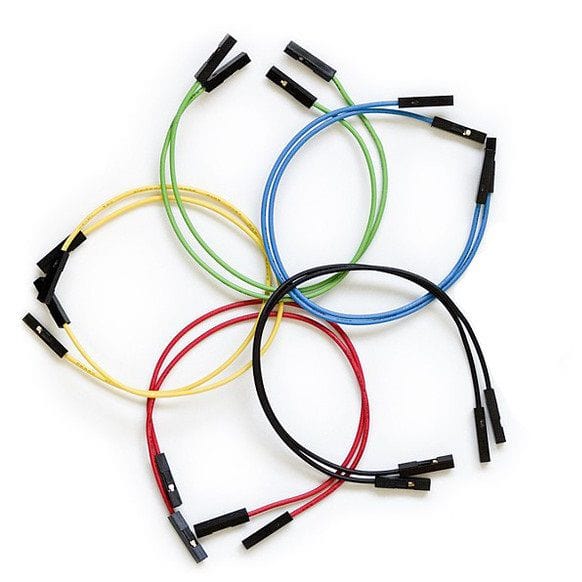 This mini-pack of jumper wires is perfect for breadboarding, making wire harnesses, jumpering between headers on PCB's or basically any wiring project you can think of! The wires come in a mixed set of ten, 150mm long separated pieces.
They have 0.1" female sockets either end, fit cleanly next to each other on standard-pitch 0.1" (2.54mm) headers and clip neatly into breadboards.
These mini packs are excellent if you've got a small project and don't want to purchase the bigger 40 piece packs!