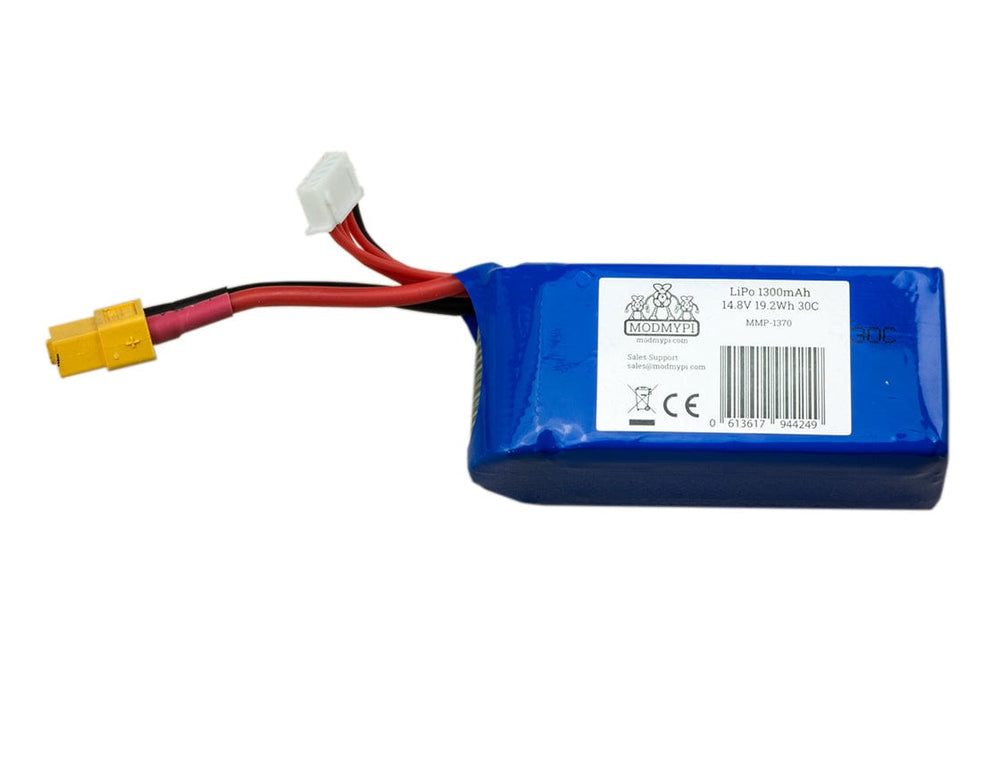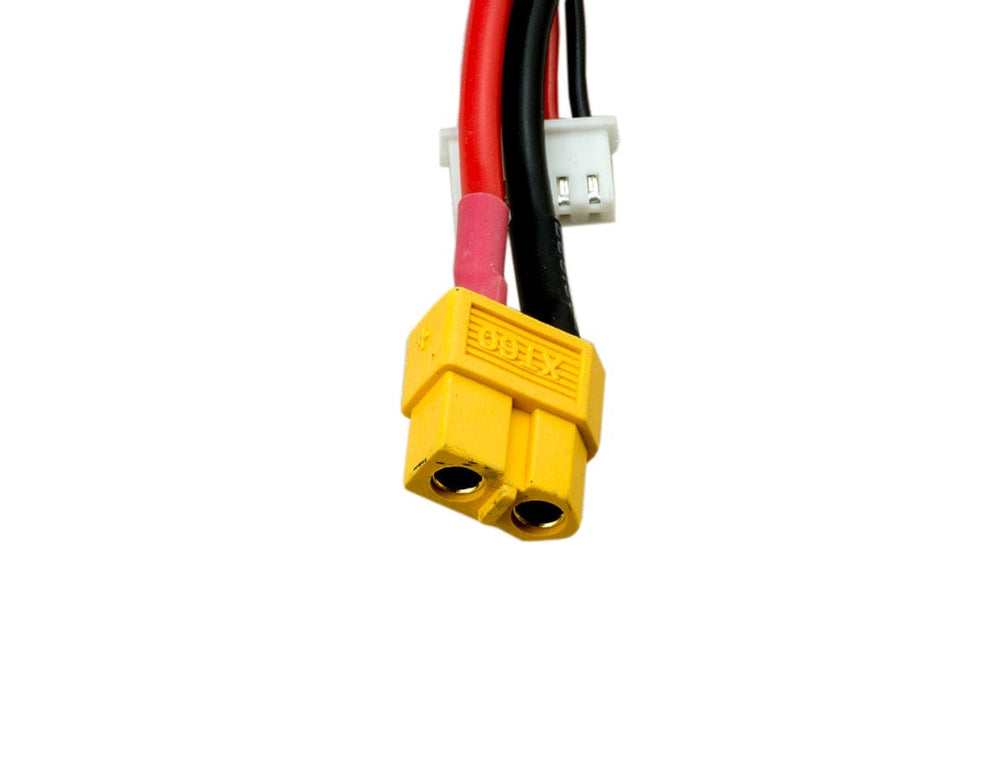 Lithium Battery Shipping: Due to courier restrictions, this product can only be shipped within England/Wales. With this item in your cart, your shipping options will be limited to DHL. Why?
---
14.8V 1300mAh LiPo Battery! Please Note. This is a 30C battery designed for high discharge scenarios (RC cars etc.) and does NOT come with an embedded PCM (Protection Circuit Module).
Each battery has an integrated XT60 connector pre-assembled on 40mm of 16AWG wire.
Important! Lithium batteries require careful storage and usage, and must only be charged/discharged within the C-ratings listed. Please only consider purchasing this item if you have the knowledge and equipment to use and maintain these batteries properly. If you accidentally damage (bend/piece/crush/dent) these batteries, stop using them immediately and dispose of them safely and responsibly.
Technical Specifications:

Type: LiPO
Voltage: 14.8V
Discharge Rating: 30C (Burst)
Capacity: 1300mAh
Power Rating: 19.2Wh
Power Cable Length: 40mm
Protection Type: None
Connector: XT60
Size: 77mm x 30mm x 34mm
Weight: 145g
Cycle Life: 500
Warning this LiPo does NOT have a PCM: This battery will NOT protect itself from over-charging, or over-discharging!