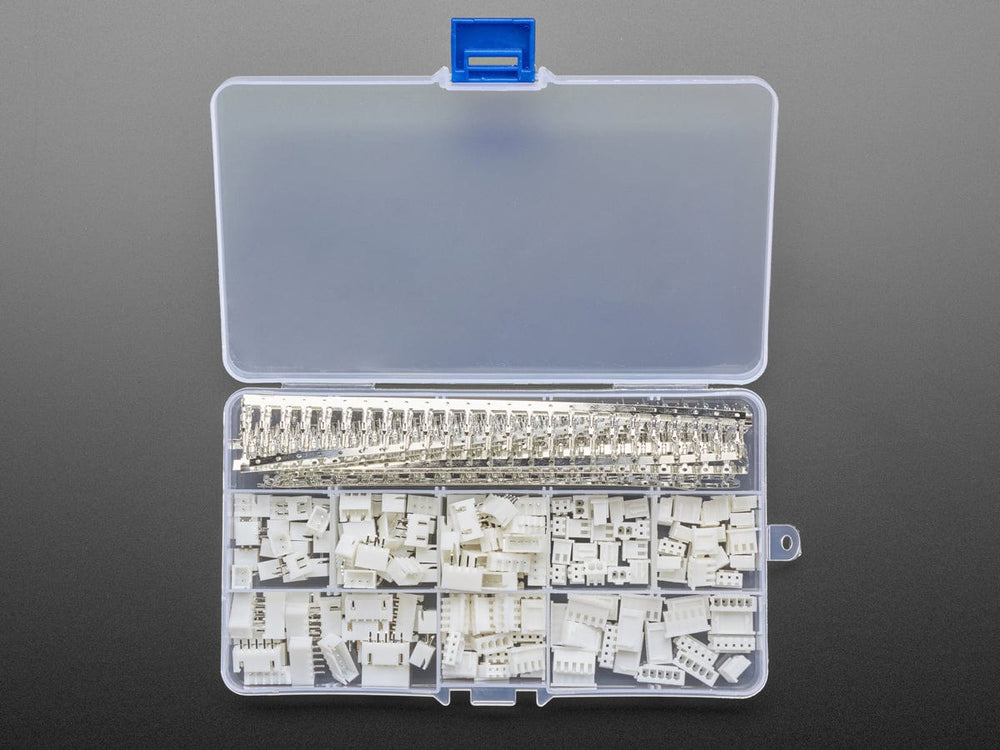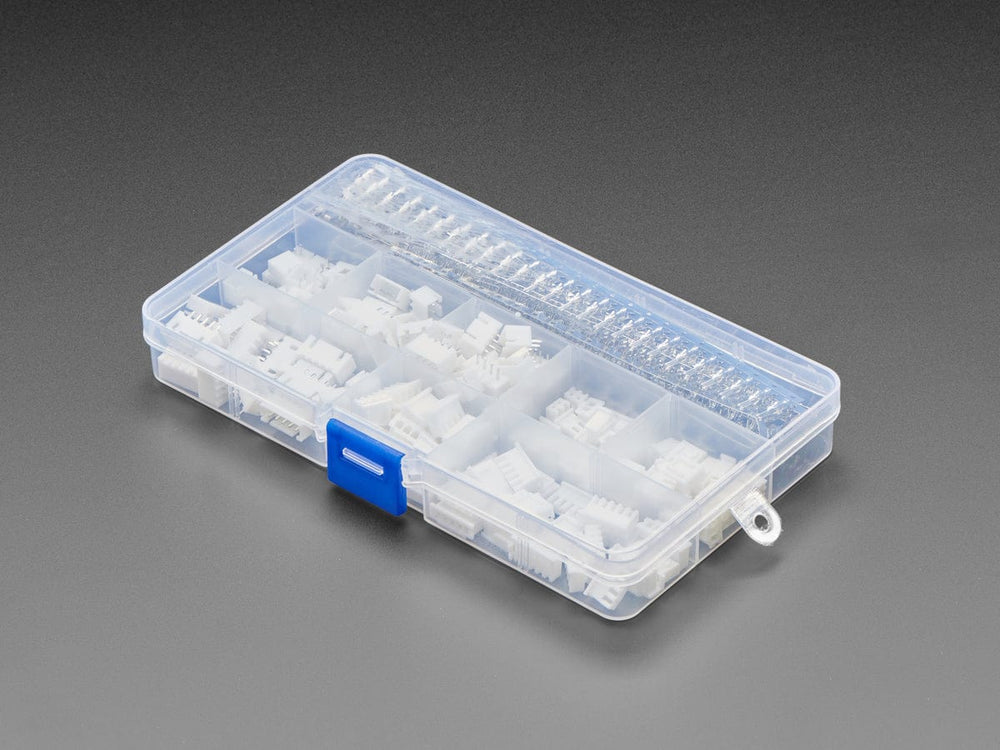 Totaling 560 pieces, this JST-XH Connector Kit is a must-have for your workstation. You'll have enough sockets and headers to fuel your maker tendencies for days on end!
These connectors are really common in electronics, we use the 2 pin ones for our arcade quick-connects. Since they are 2.5mm they are very close to and will fit 0.1" headers - so you can use nicely with perf-boards, breadboards, plain header, etc.
We recommend you own a set of crimping pliers as well, such as these nice ones from Engineer - they're easier to use than trying to crimp with pliers.
Since they are nylon, they don't conduct electricity or interfere with antennas/magnetometers.
Set contains the following parts in a nice reusable storage container:
20 x JST XH 2.5mm 2-pin connector
20 x JST XH 2.5mm 3-pin connector
20 x JST XH 2.5mm 4-pin connector
20 x JST XH 2.5mm 5-pin connector
20 x JST B2B-XH-A 2.5mm TH shrouded header
20 x JST B3B-XH-A 2.5mm TH shrouded header
20 x JST B4B-XH-A 2.5mm TH shrouded header
20 x JST B5B-XH-A 2.5mm TH shrouded header
200 x JST-XH 2.5mm female crimp pin
200 x JST-XH 2.5mm male crimp pin
For more information on JST XH, plus specs and datasheet, check out the official JST website
Technical Details