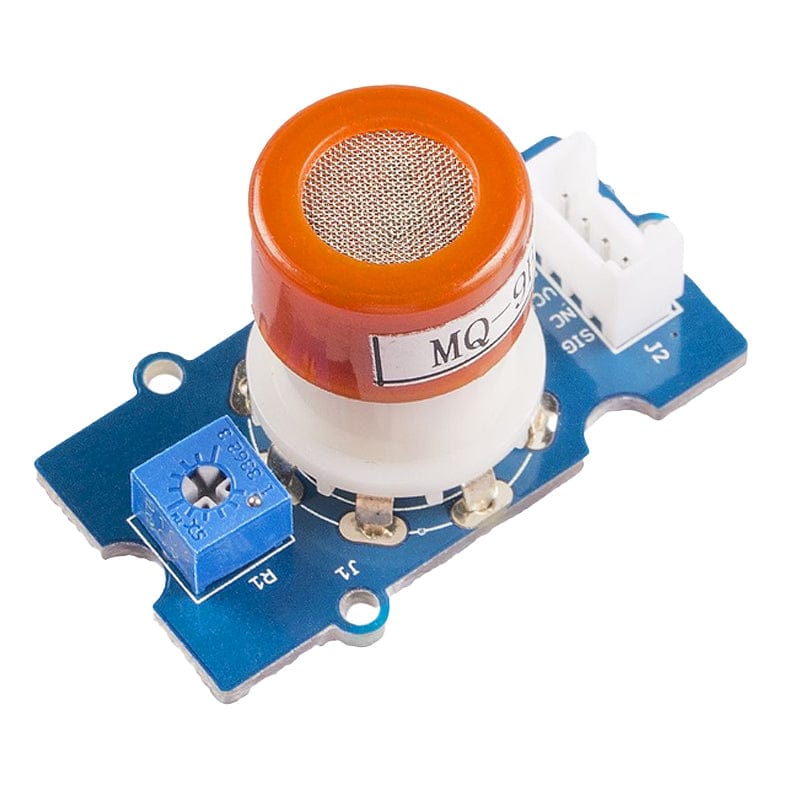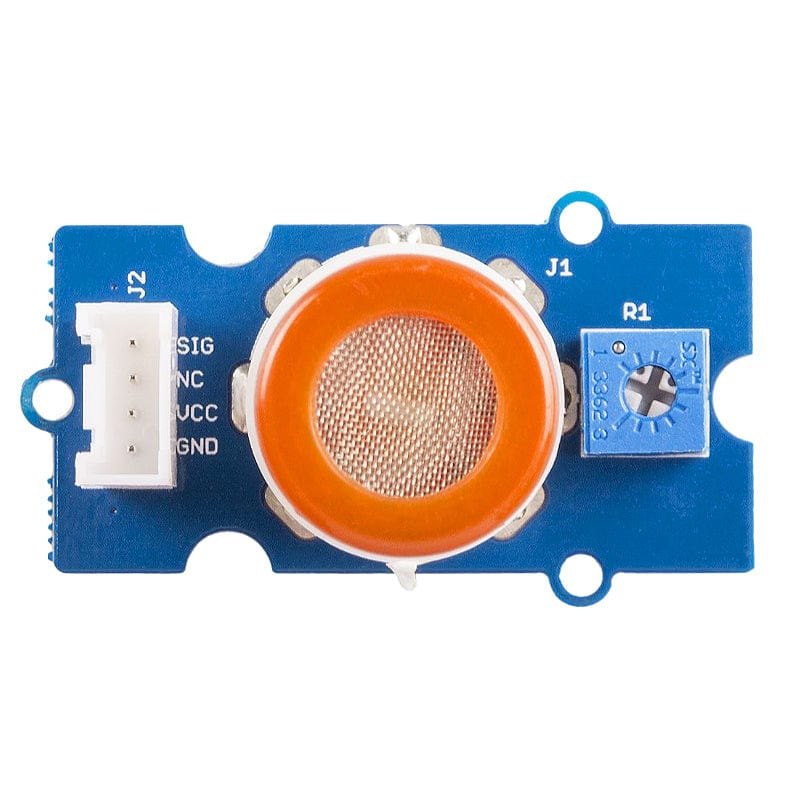 The Grove - Gas Sensor module is useful for gas leakage detecting(in home and industry). It can detect LPG, i-butane, methane, alcohol, Hydrogen, somke and so on. Measurements can be taken as soon as possible based on its fast response time. Also the sensitivity can be adjusted by the potentiometer.

Each Grove - Gas Sensor Kit consists of one gas sensor base and four detectors, including MQ2,MQ3, MQ5 and MQ9. Below is a contrast table of them. You can switch the detector on the base according to specific target gases.
| Sysmbol | MQ-2 | MQ-3 | MQ-5 | MQ-9 |
| --- | --- | --- | --- | --- |
| Detect Gas | Combustible Gas?Smoke | Alcohol Vapor | LPG, Natural Gas, Town Gas | Carbon Monoxide, Coal Gas, Liquefied Gas |
| Detect Concentration | 300-10000ppm | 0.04-4mg/L Alcohol | 300-10000ppm | 10-1000ppmCO;100-10000PPm Gas |
Features
High sensitivity to Combustible gas in wide range
Stable performance, long life, low cost
Fast response
Wide detection range
Simple drive circuit

Product number: Seeed 101020045
Resources
Notes
Hot-swapping the grove may lead to IC burnout, please turn off the power of main board before swapping grove.