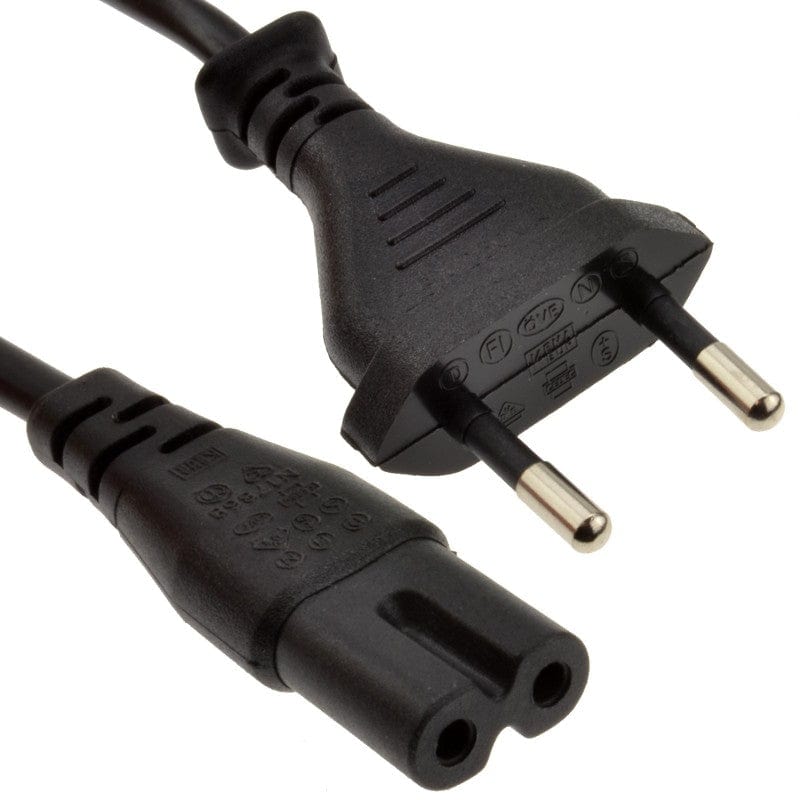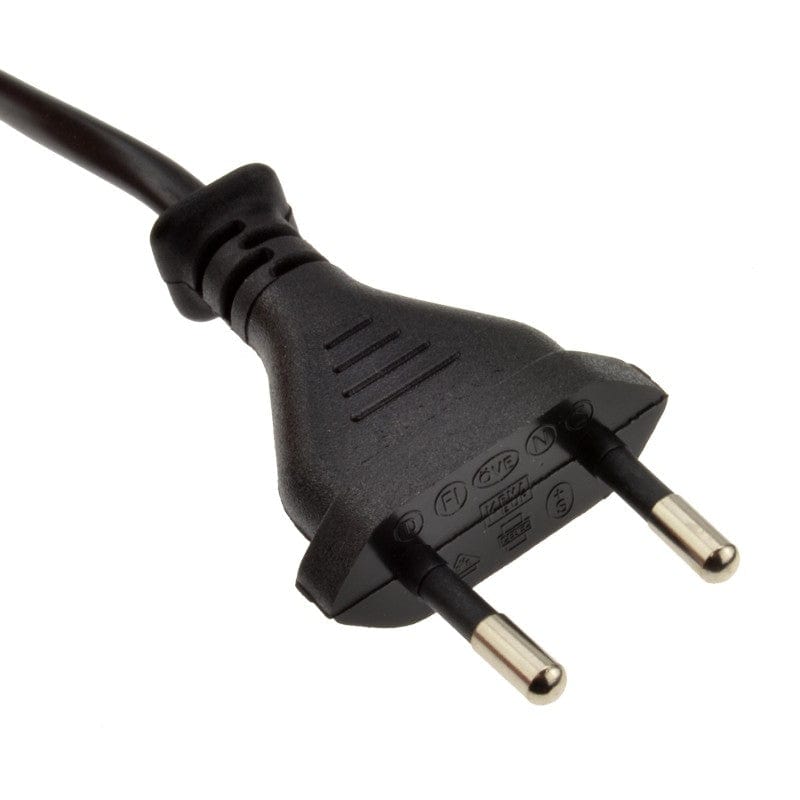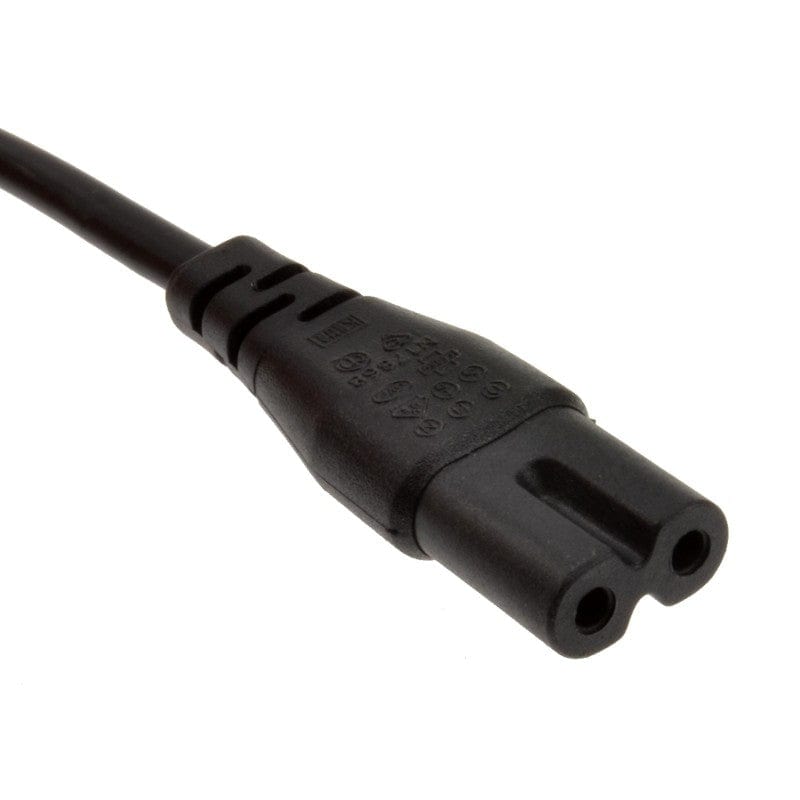 Pre-order Product
This product is available for pre-order only. Please click here to learn more about pre-order products and what to expect.
The EU "Figure Eight" type power cable features a C7 jack on one end and an EU 2 pin plug on the other. It's designed for use with IEC320-C8 inlet devices.
C7 cables, more commonly known as "Figure 8" leads are used for powering some low powered appliances such as portable CD players, audio/video equipment, TV's and laptops.
Features:
2m Long Cable
"Figure 8" or "Figure Eight" C7 Type Jack
EU 2 Pin Plug
Designed to fit IEC320-C8 inlet device
5A @ 220-240V
Moulded PVC connectors
18AWG
CE Certified