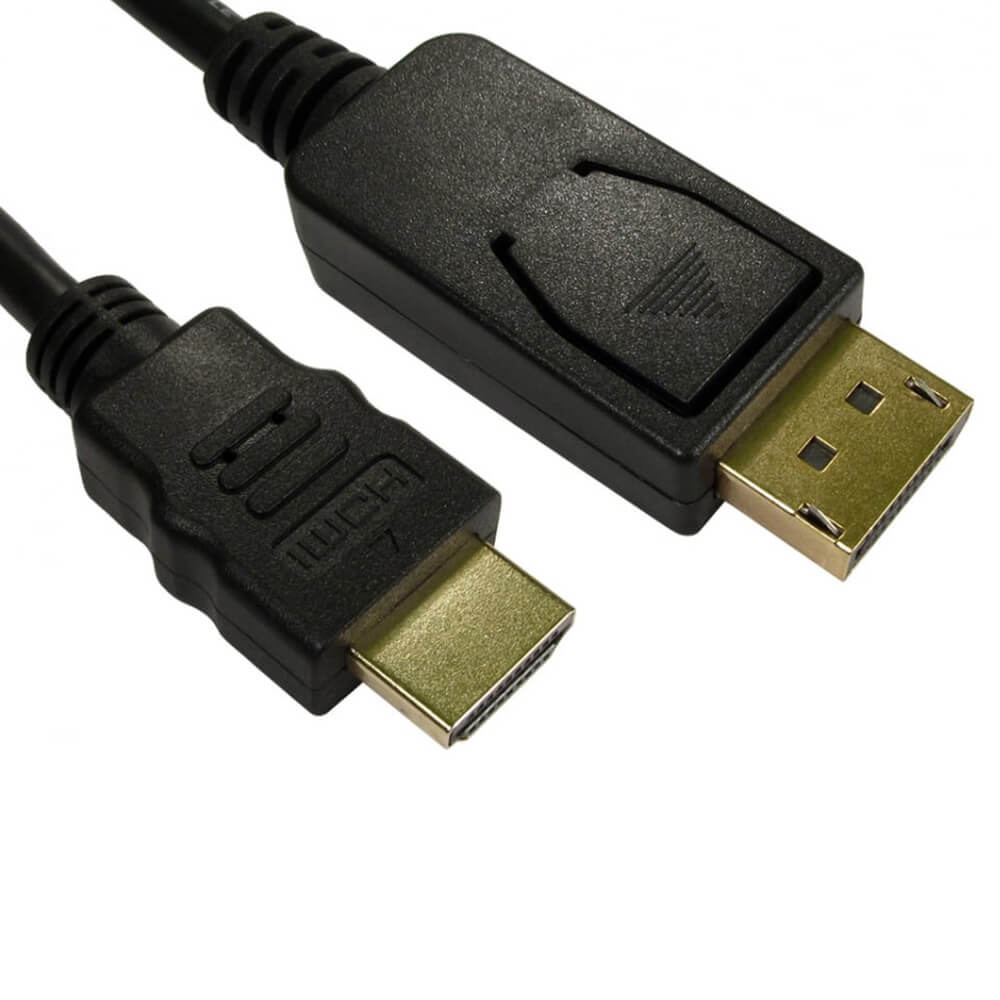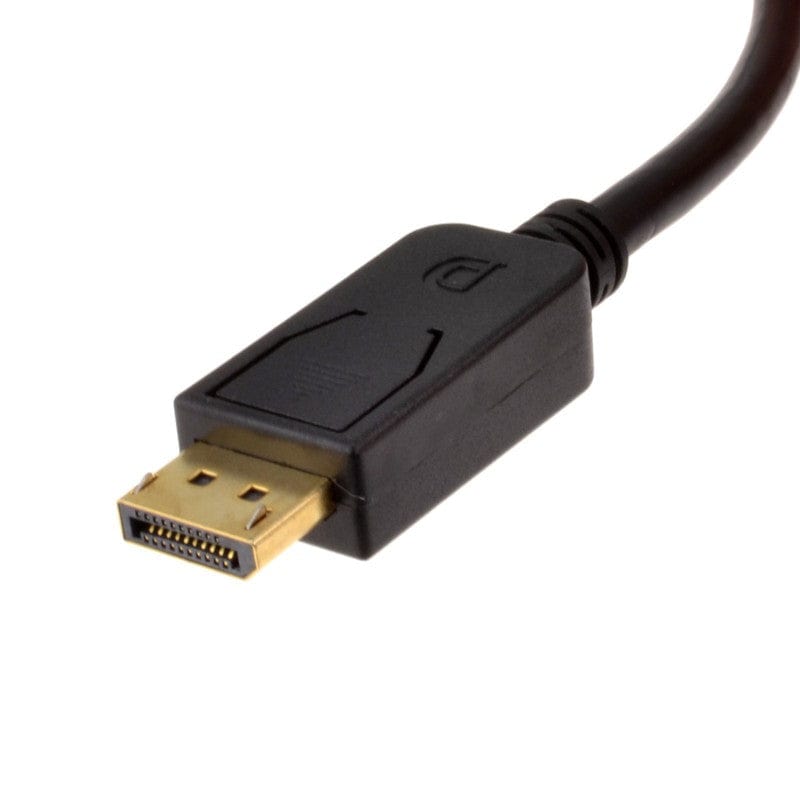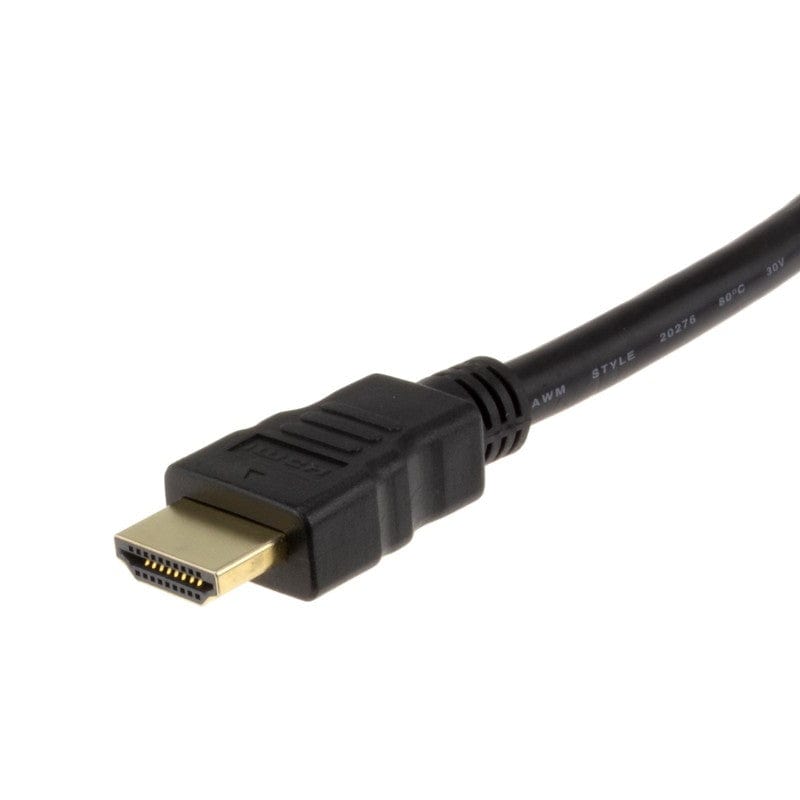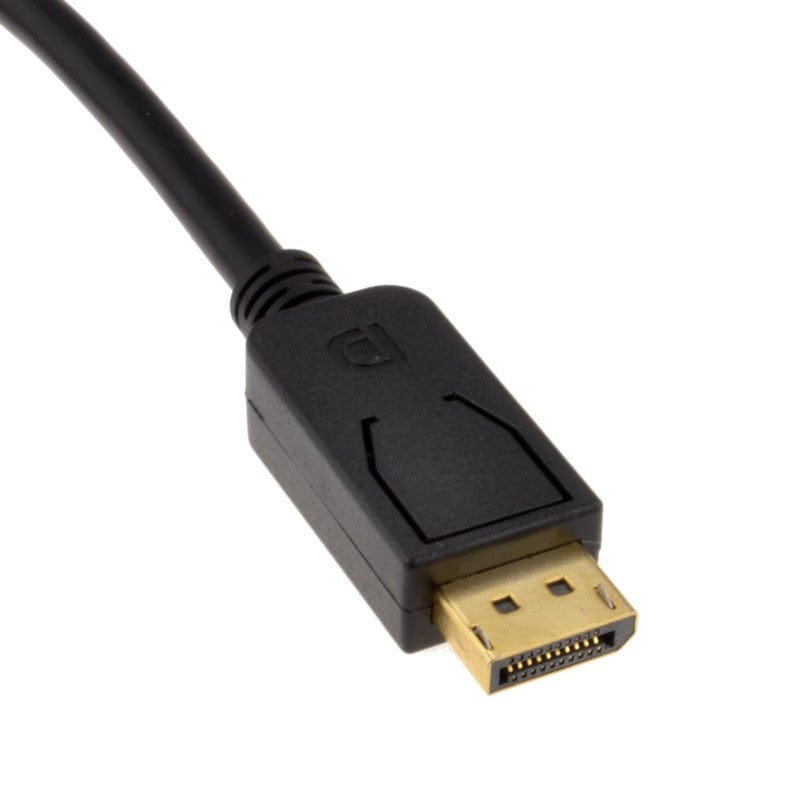 If you've got a PC or another device with a DisplayPort output, and you want to plug this into an HDMI monitor - we've got just the cable for you!
This 2-meter cable has a standard full-size HDMI (male) connection at one end and a DisplayPort (male) connection at the other.
This cable can only send a DisplayPort OUTPUT to an HDMI INPUT! It will not work the other way around (you can't plug this into an HDMI device and plug the other end into a DisplayPort monitor - it simply won't work that way)
The moulded connector style may change between batches.
What's DisplayPort?!
DisplayPort is a 20 pin connector similar to HDMI but designed to replace DVI/VGA. The standard was put forward by VESA to define a new royalty-free audio/video connection. Whilst HDMI is king - some devices have DisplayPort connections.
Features
Display port v1.1 Compliant
Passive cable
HDMI V1.3b compliant
Enable high quality optional digital audio transmissions
Supports a full 1080P resolution
24-bit colour depths