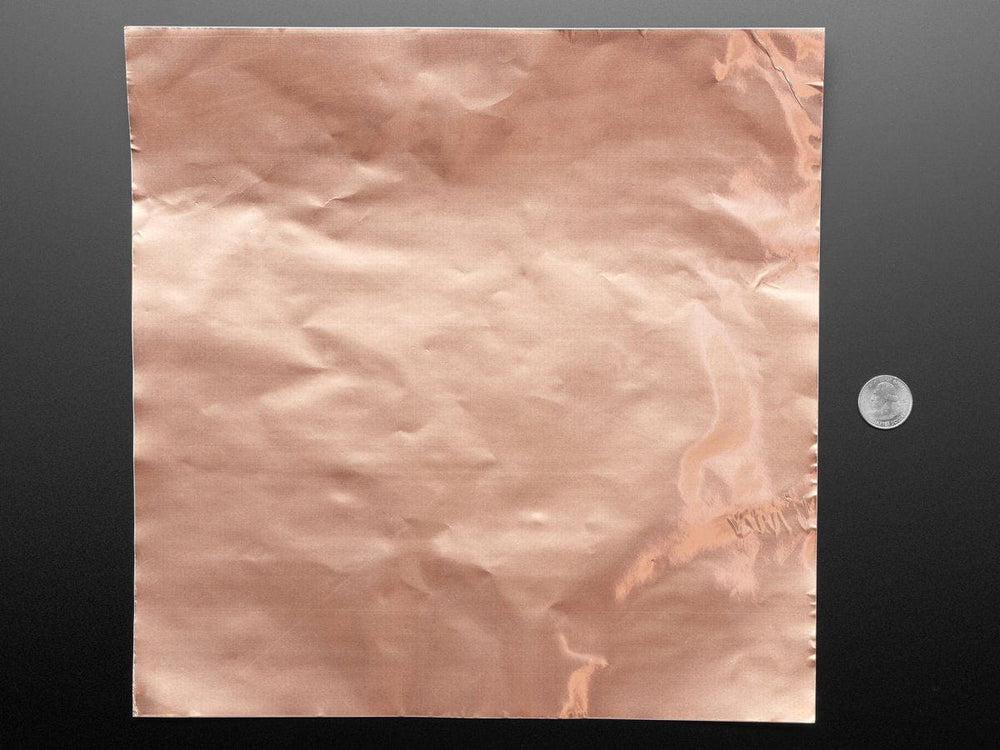 Copper sheet can be an interesting addition to your toolbox. The sheet itself is made of thin pure copper so its extremely flexible and can take on nearly any shape. You can easily solder to it, and the material itself can carry current just like a wire. On the back is an electrically conductive adhesive. The adhesive can't carry significant current but it is very handy for sensing applications where you don't want to solder the copper sheet.

We've seen such tape/sheet used for EMI shielding, working with EL, making capacitive touch pads, ultra-thin wiring needs, etc.

Comes as a single 12" x 12" sheet that's 3mils/0.07mm thick and has conductive adhesive on one side and a protective paper backing over the adhesive. You can cut it easily with scissors (use scissors designed for cutting copper metal!) or a craft blade.
Please note, during shipping the sheet may crease and wrinkle!