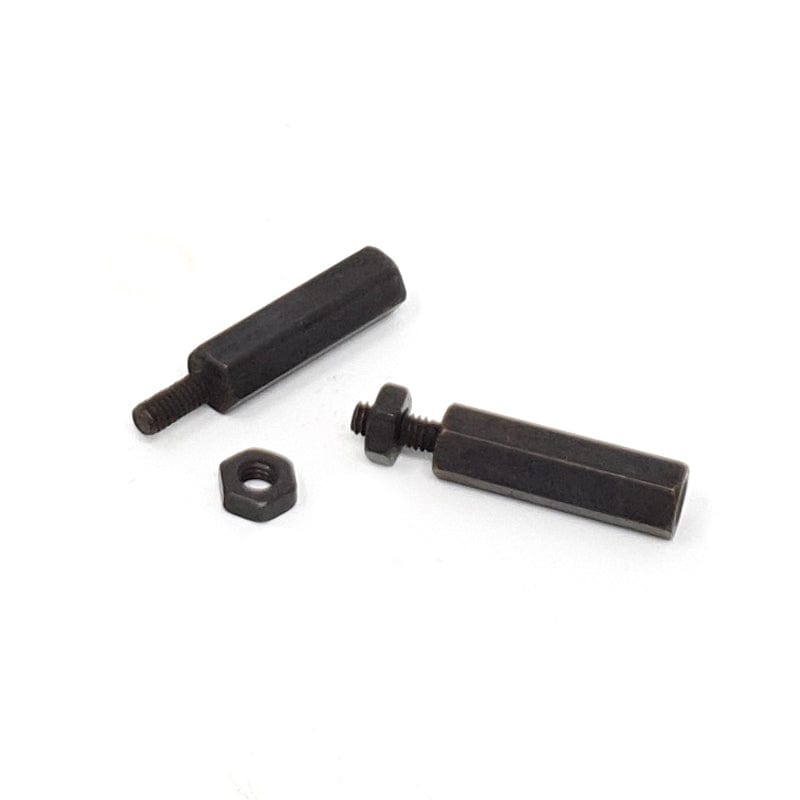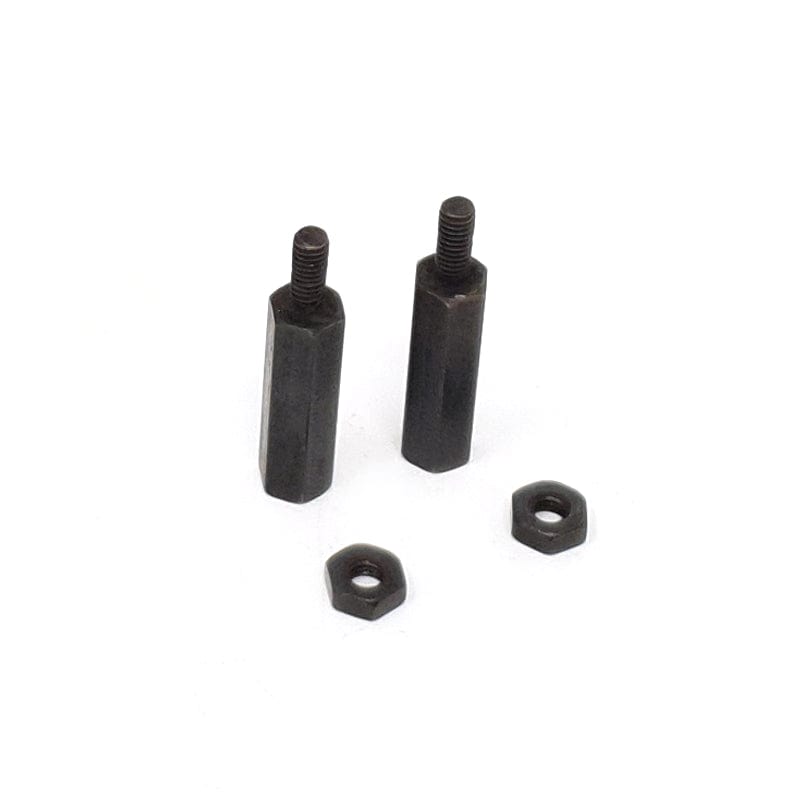 A set of two 16mm M2.5 black-plated brass standoffs, perfect for mounting accessories and other boards to your Raspberry Pi.
We've found 16mm headers handy for certain high/stacked add-on boards such as the PiTFT where you want to add stability to your project.
Not sure what size spacer to use? Simply measure the gap with a ruler or similar. These headers are male to female meaning they can be joined together to form larger headers.
Features
Pack contains 2x 16mm M2.5 standoffs and 2x 6mm M2.5 screws
Dimensions: 16mm (standoff). 6mm (screw)
M2.5 thread
Weight: 2.5g (per standoff)