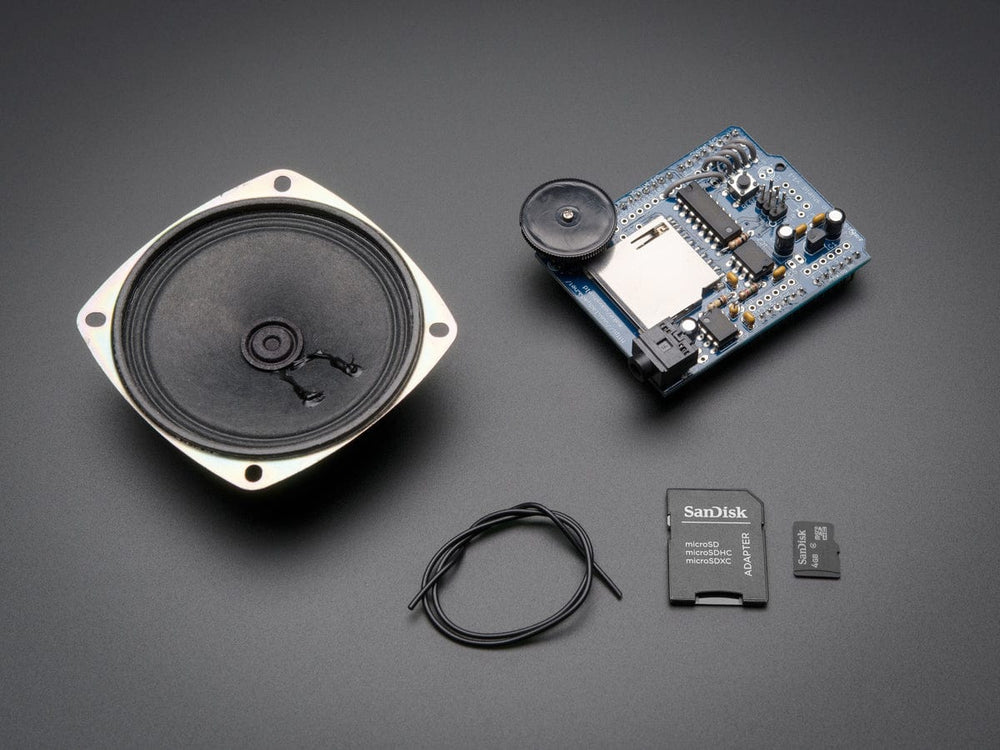 Its a Wave shield party pack! Just add an Arduino to create your own iPod-killer, audio art, sound-effects box...
Comes with:
Latest Wave shield kit, works with more SD cards and with older NG Arduinos! Unassembled
8 GB SD card (brand or size may change, but we test one of each kind to verify it works well)
Speaker - 3" diameter (77mm), 8 ohm impedence, good response between 200Hz to 10KHz (10KHz is the max frequency the Wave shield can make). The speaker is rated for 1W so if you want you can even stick a small amp between the shield and the speaker to boost up the volume
Some wire for connecting up the speaker
The Wave Shield is not Mega or Leonardo compatible!
Technical Details