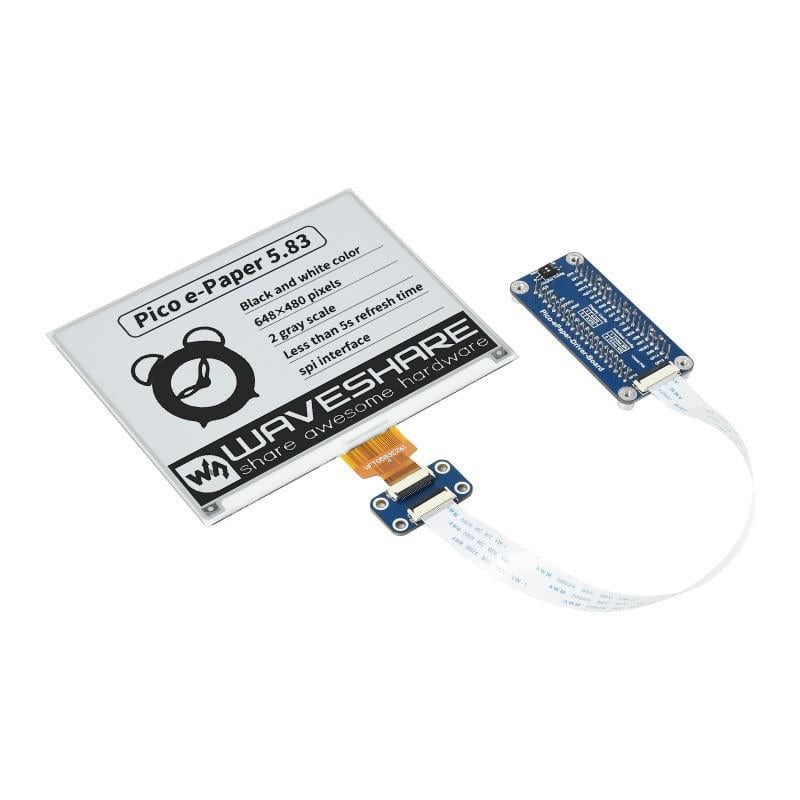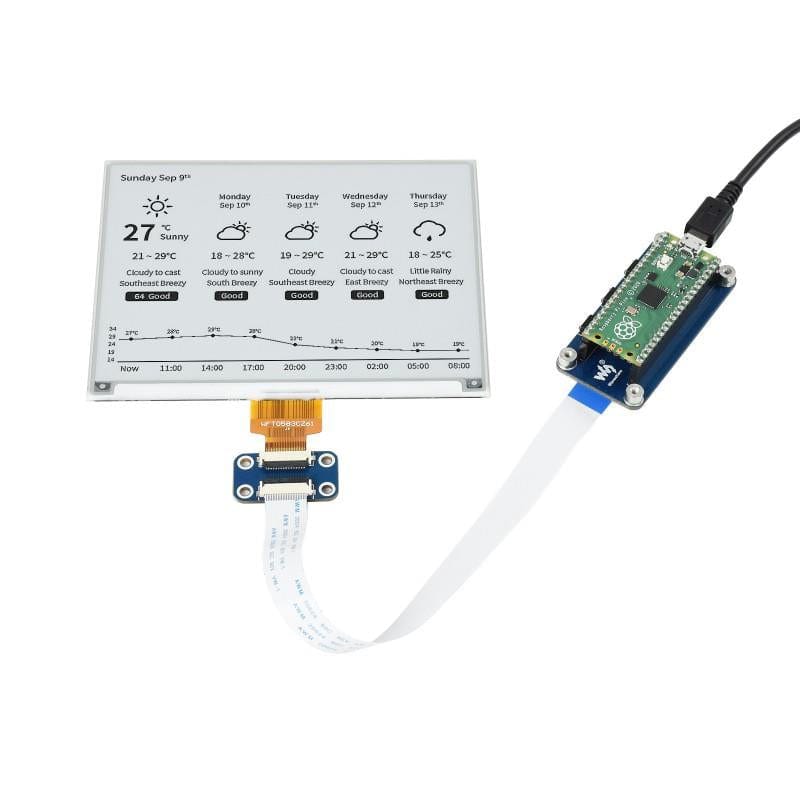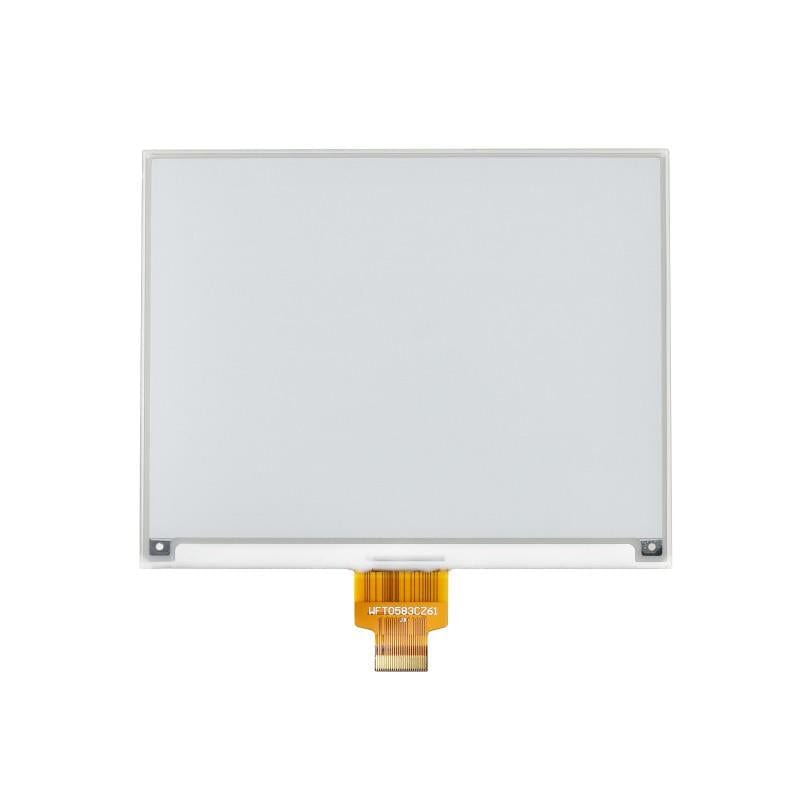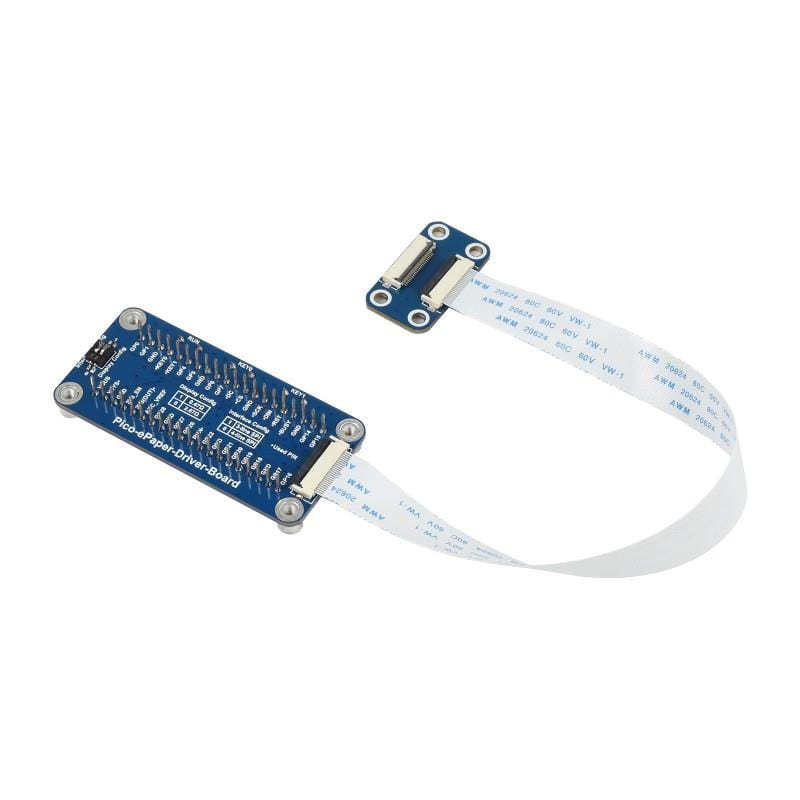 Looking for a medium-sized eInk / ePaper display for your Raspberry Pi Pico? Look no further than this 5.83" Black/White eInk/ePaper display from Waveshare. It's ideal for adding a low-power E-Ink display to your next Pi Pico project. Featuring a screen resolution of 648x480 pixels, the E-Ink display utilizes a short ribbon cable and driverboard to move the Raspberry Pi Pico off of the back, allowing for a more lowprofile footprint.
ePaper / eInk displays are designed to replicate the appearance of ink on paper. Unlike regular displays, which loose their image when power is removed, eInk screens are able to hold text and images indefinitely, even without power. ePaper screens are therefore ultra low power, designed to have a wide viewing angle, and additionally have limited reflection under sunlight. The applications are limitless!
Additional resources can be found on the Waveshare Wiki.
Features
No backlight, keeps displaying last content for a long time even when power down
Ultra low power consumption, basically power is only required for refreshing
SPI interface, requires minimal IO pins
2x user buttons and 1x reset button for easy interacting
Comes with development resources, manual and examples for Raspberry Pi Pico C/C++ and MicroPython
Specification
Operating Voltage: 3.3V
Interface: 3-wire SPI, 4-wire SPI
Display color: Black/White
Grey Scale: 2
Resolution: 648x480 pixels
Partial Refresh Time: N/A
Full refresh time: 5s
Refresh Power: 26.4mW (typical)
Standby Current: <0.01uA (almost none)
Viewing angle: >170°
Dot Pitch: 0.184 x 0.184
Display Dimensions:

119.232 x 88.320mm

Outline Dimensions: 125.0 × 99.5mm
Package Contents
5.83inch e-Paper x1
Pico-ePaper-Driver-Board x1
Standoff pack x1
Resources

Interface
Dimensions