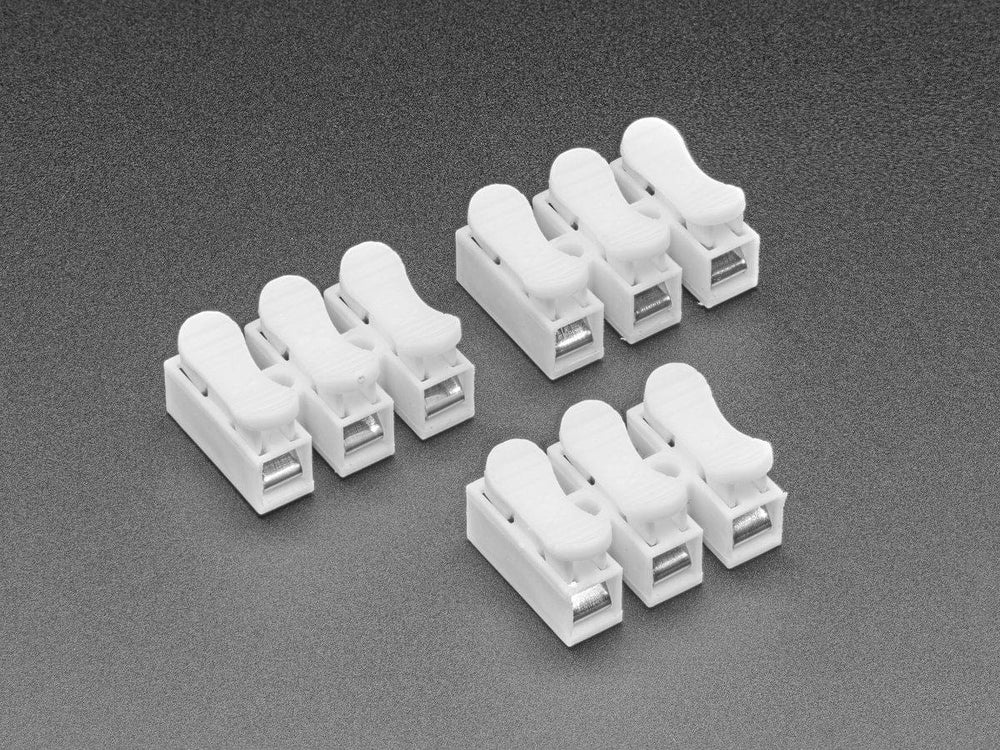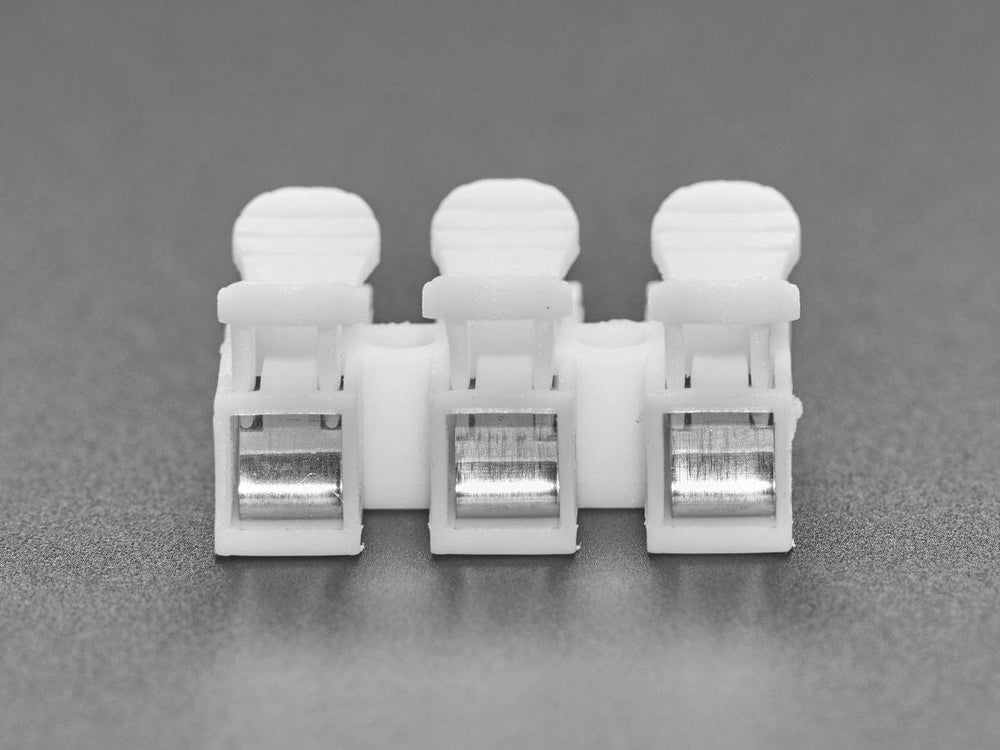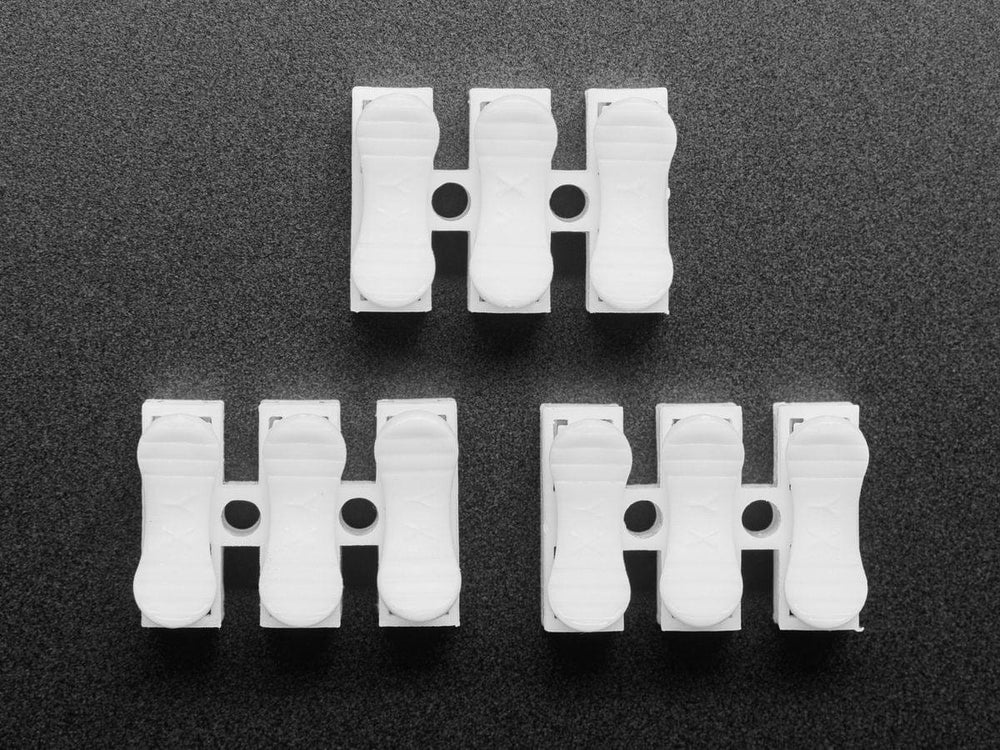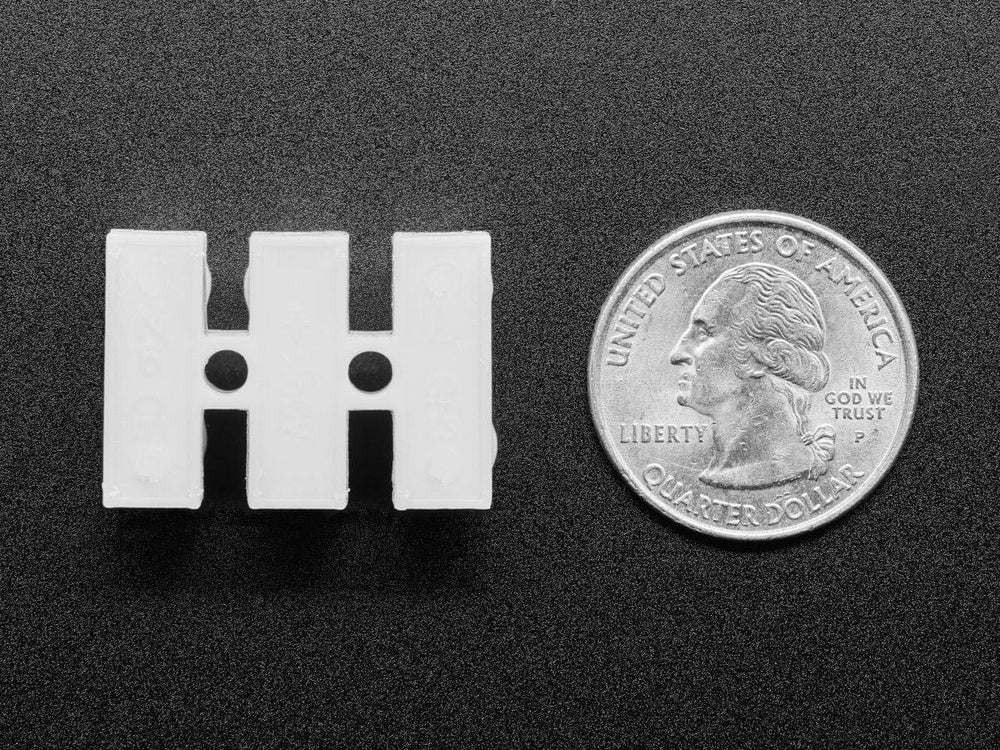 These are the easiest way possible to connect two wires - no if's, and's, or butt's! Well, actually, these are often referred to as wire butts 'cause you 'butt' two wires together (hey we didn't come up with the name!) Butt seriously, folks! OK, so despite the humor, these are really handy. If you want to quickly prototype some wiring, skip the soldering and use these 3-Pin Wire Joints!
These connectors are super handy when your LED strip project requires interfacing bare wires, or maybe you want to extend some motor wires. Or really anything.
Simply open the apertures by pressing on the curved arm, insert the wire into the mounting hole, and release the arm to ensure a snug, firm fit. These wire joints are big enough for a range of wire gauges - we tried 30 thru 16 AWG. Both solid and stranded core will work.
Come in a pack of 3, just like most magical things!