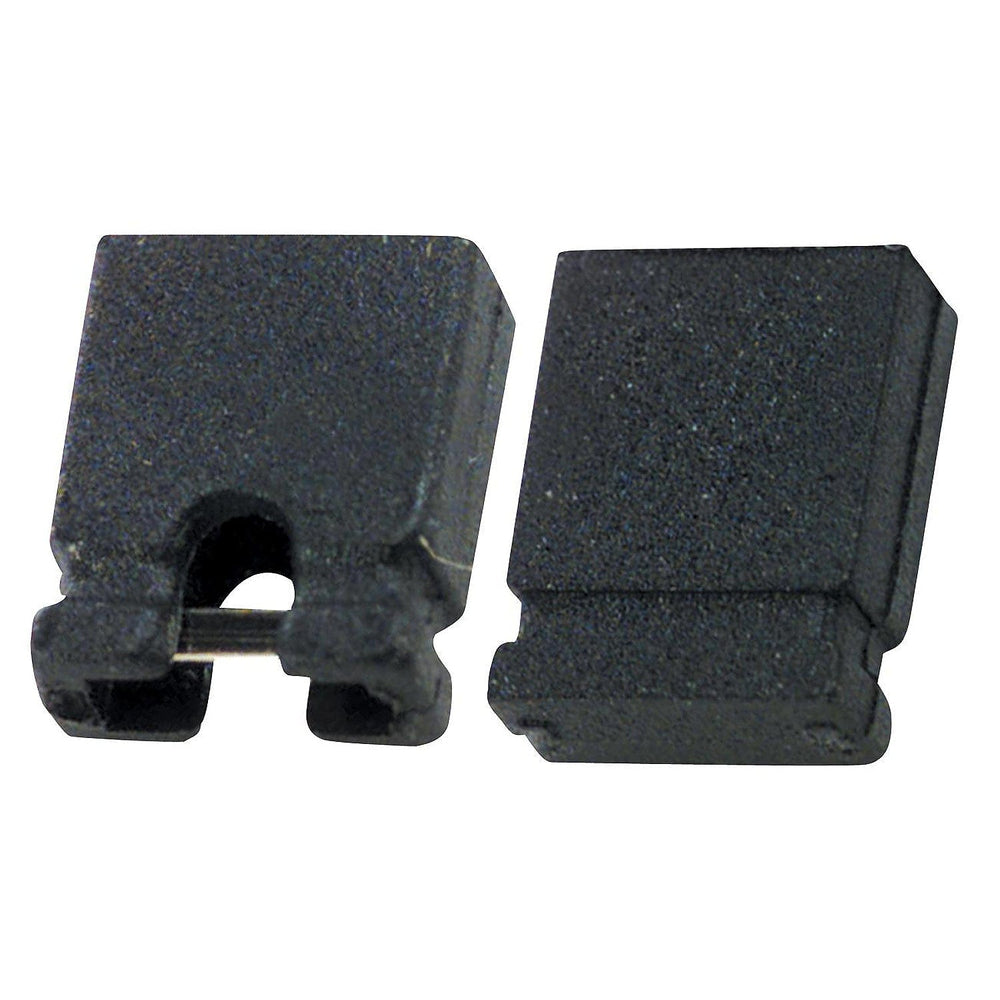 Shorting jumpers (or "shunts") are used everywhere in electronics, usually for connecting header pins together in order to enable/disable something.
Unfortunately, as they're so small, these little guys are easy to lose if you drop them - that's why we decided to stock this handy 25-pack! This bag of jumpers will give you a good stash for when your clumsy sausage fingers fumble yet another small part into the carpet, never to be seen again!
The jumpers are black, with pretty standard 2.54mm spacing and come as a pack of 25.
Specifications
2.54mm spacing
30% glass fiber + PBT insulator
Phosphor bronze finishing gold-plated terminal
3A current rating (maximum)
20mR contact resistance (maximum)
100MR insulation resistance (minimum)
Package Contents