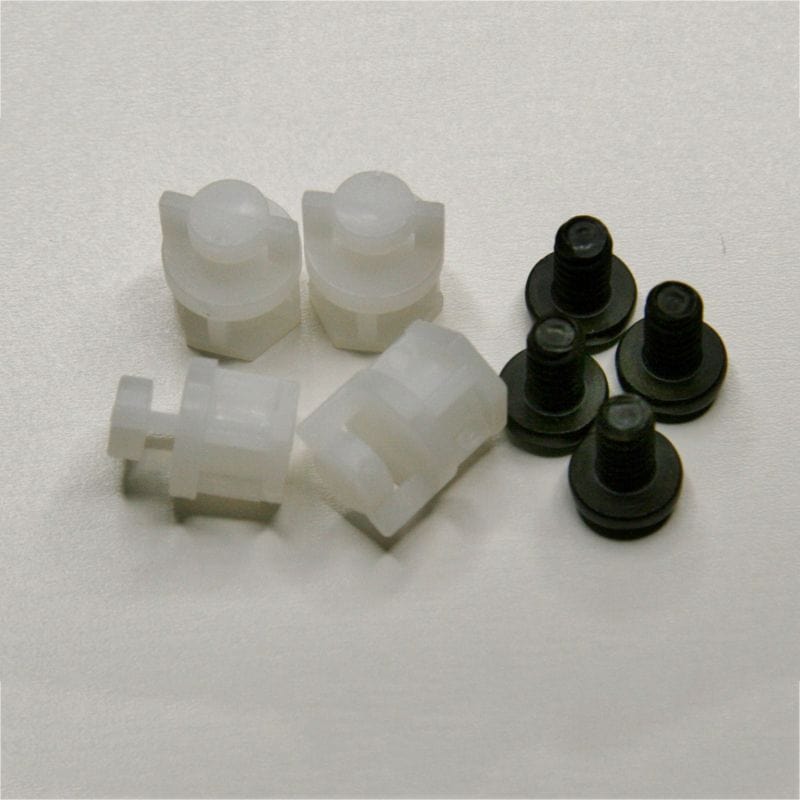 ModMyPi's PCB edge mount kit is designed to make PCB mounting a breeze! If a PCB has no mounting holes (such as the original Raspberry Pi), or you need the PCB vertically off-set from whatever you're mounting it too (for example if there's large components on the PCB underside), this PCB mounting kit will come in handy! Removing the need for glue and tape, the edge standoffs in this kit feature a slot designed to lightly grip standard 1.6mm thick PCBs by their edge or corner without permanent fixing. The stand-offs can then be screwed to anything you like, and are great to secure a Raspberry Pi to the bottom of a case (or any other other project!).
Even if you're using a PCB that features mounting holes; edge holders like these will prevent the board from flexing or experiencing too much stress when connecting and disconnecting cables such as working with the GPIO connector on the Raspberry Pi.
We ship the standoffs as a set of four with matching screws.
Specifications
Fits 1.6mm standard thickness PCB
Vertical off-set (distance between PCB underside & mount fixing point) 1/4" (6.35mm)
Nylon 6/6 (TCEHCBS-4-01)
Kit Contents
4 x 1/4" Edge / Corner PCB Standoffs (6.35mm)
4 x 6-32 x 1/4" Black Steel Screws (M3.5 x 6.35mm)
Downloads