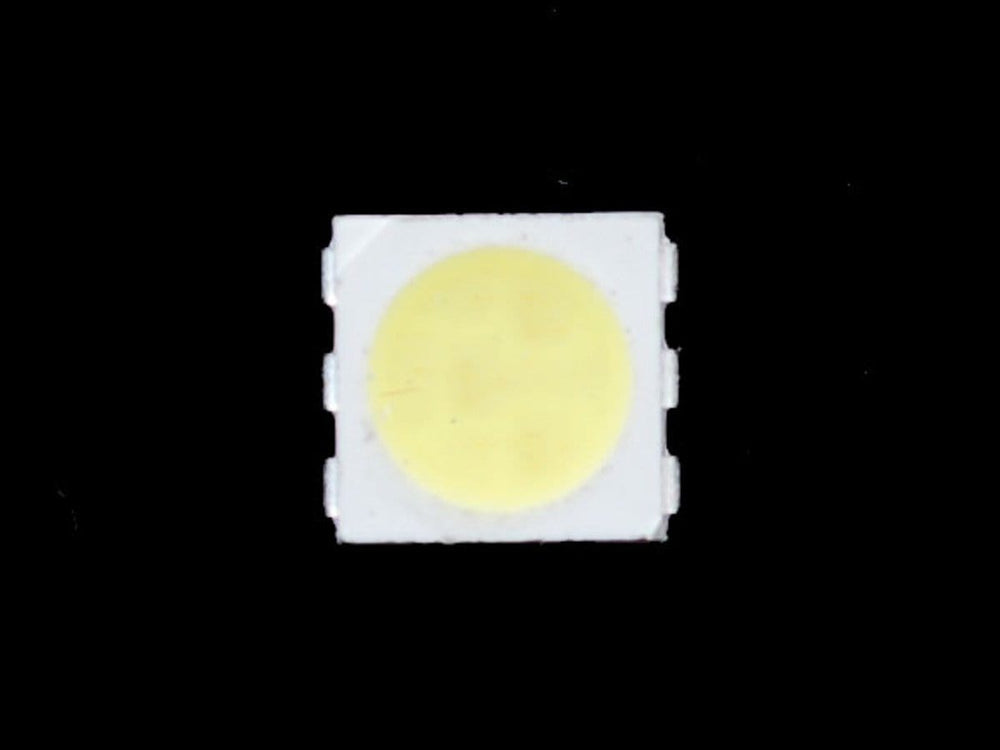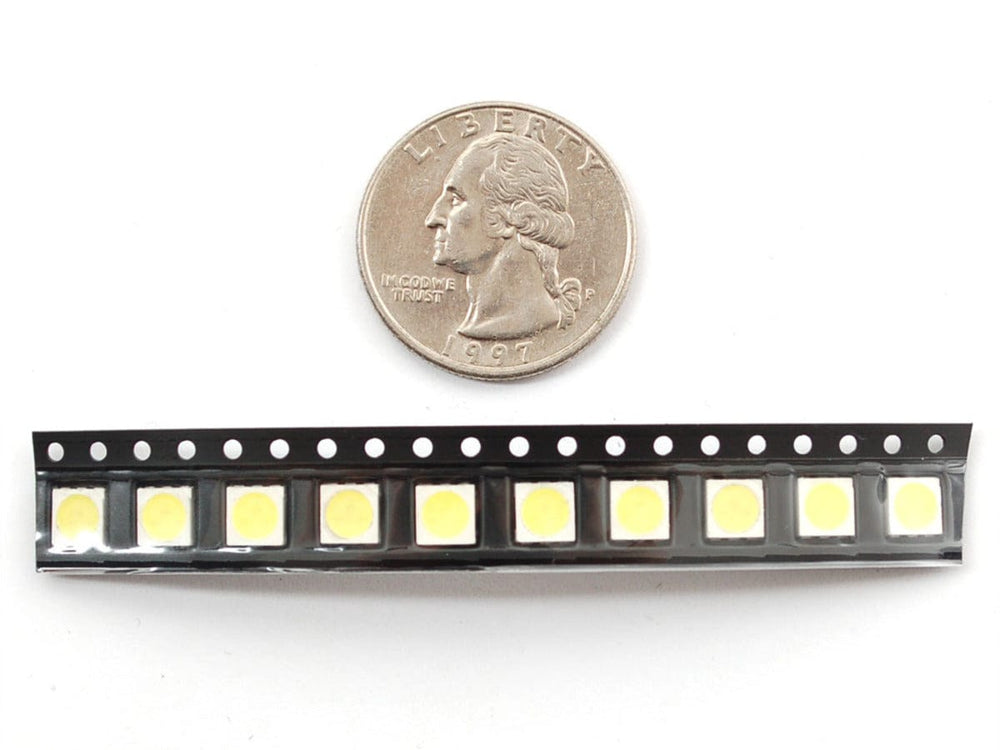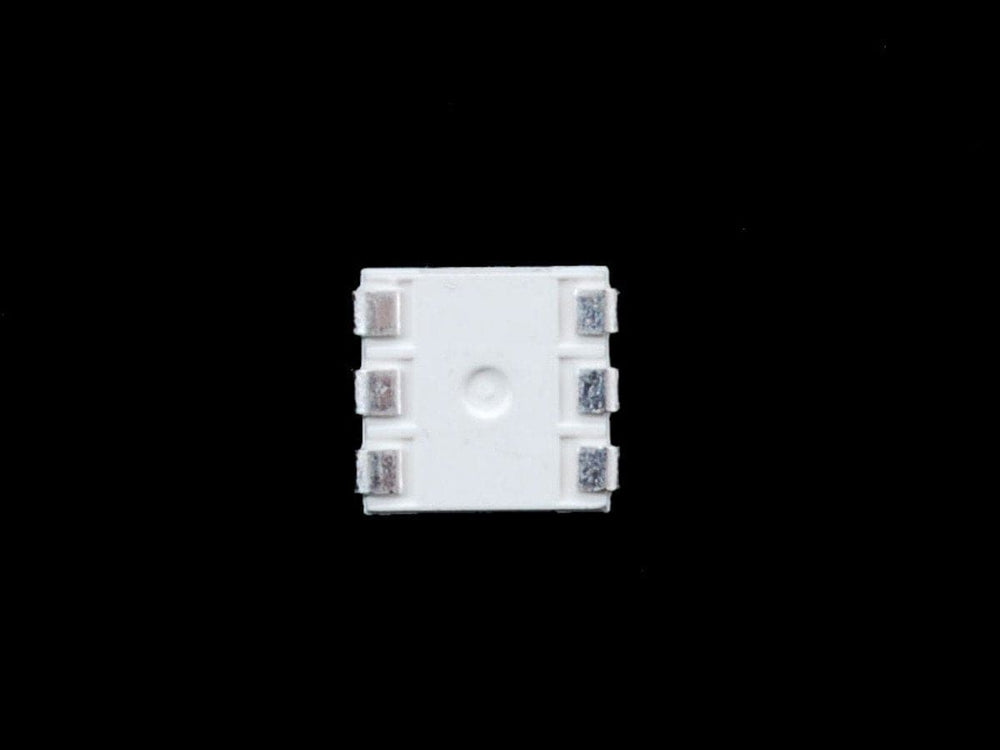 These surface-mount LEDs are an easy way to add a lot of bright white dots to your project. They're similar to the ones in our digital RGB LED strip, same size and shape, but do not have red/green/blue LED chips inside. Instead, there are 3 ultra bright cool white (6500-7000K) LEDs. They are half a centimeter on a side, which makes them small but not so small that they are impossible to hand solder. The LED is insanely bright, at a eyeball-blistering 20 Lumens (~6000mcd with 120 degree beam width).

Comes in a strip of 10 pieces. If you order more than one strip, it will come as multiple strips of 10, not one long strip.

Please note this is a surface mount part! it is possible to solder thin wires to the pads but its designed for use on a SMT PCB. We do have an Eagle package for this LED in our github library repository, called RGBLED5050 that you can use in your next PCB design.


Technical Details