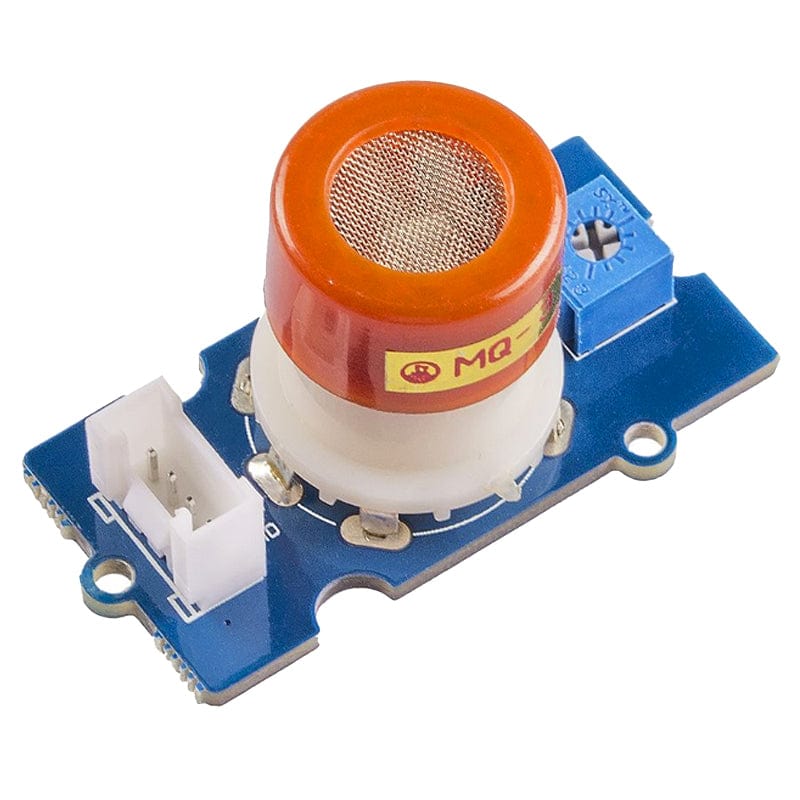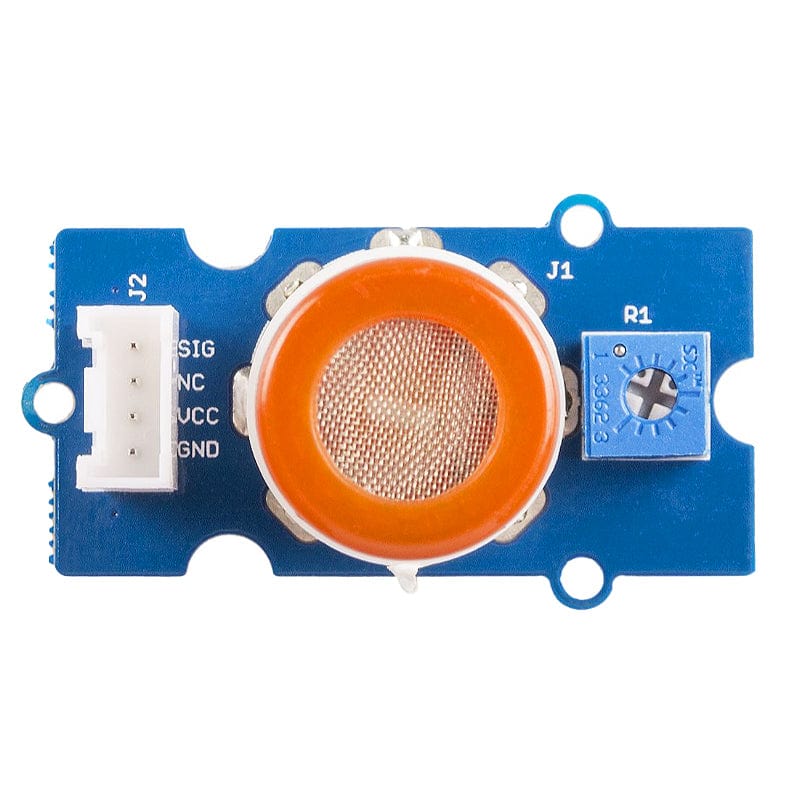 The Grove - Gas Sensor module is useful for gas leakage detecting(in home and industry). It can detect LPG, i-butane, methane, alcohol, Hydrogen, somke and so on. Measurements can be taken as soon as possible based on its fast response time. Also the sensitivity can be adjusted by the potentiometer.

There are different gas detectors for sale, like MQ2, MQ3,MQ5andMQ9. Below is a contrast table of them.
| Symbol | MQ-2 | MQ-3 | MQ-5 | MQ-9 |
| --- | --- | --- | --- | --- |
| Detect Gas | Combustible Gas Smoke | Alcohol Vapor | LPG, Natural Gas, Town Gas | Carbon Monoxide, Coal Gas, Liquefied Gas |
| Detect Concentration | 300-10000ppm | 0.04-4mg/L Alcohol | 300-10000ppm | 10-1000ppmCO;100-10000PPm Gas |
Features
High sensitivity to Combustible gas in wide range
Stable performance, long life, low cost
Fast response
Wide detection range
Simple drive circuit

Product number: Seeed 

101020006
Resources
Notes
Hot-swapping the grove may lead to IC burnout, please turn off the power of main board before swapping grove.