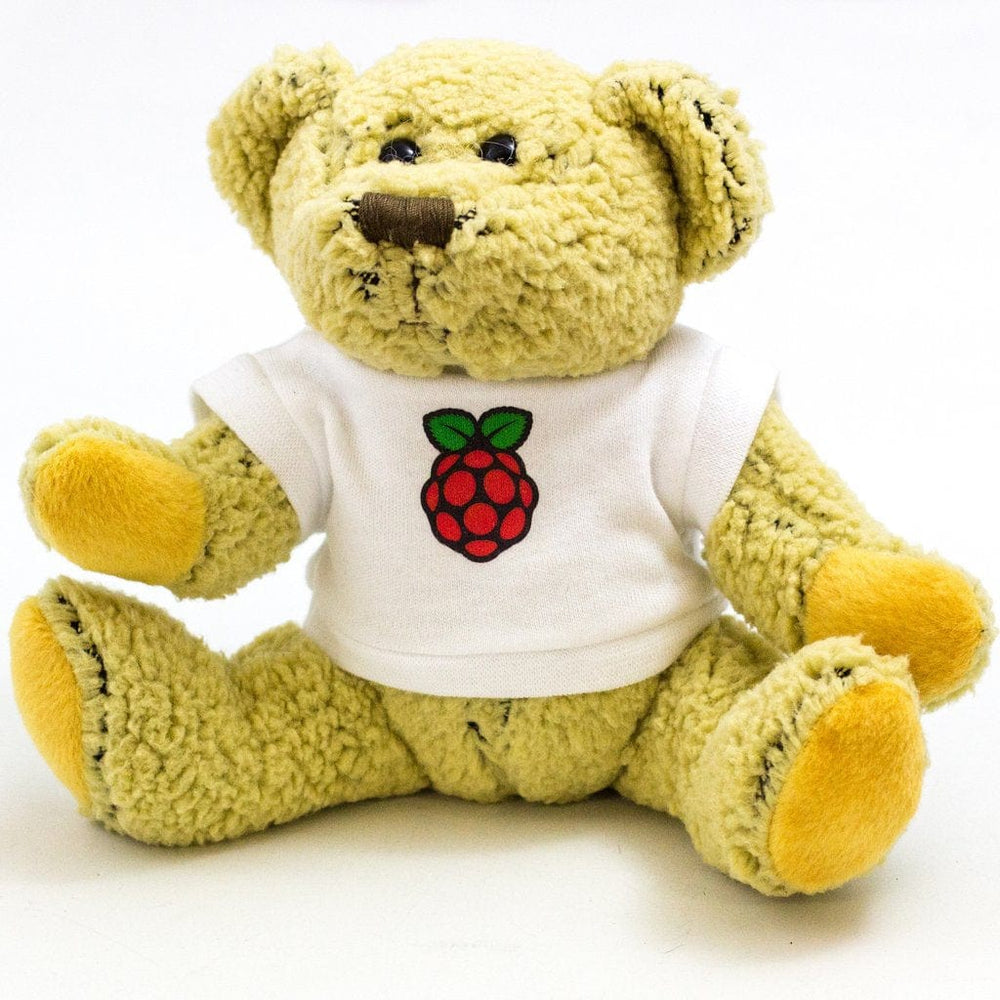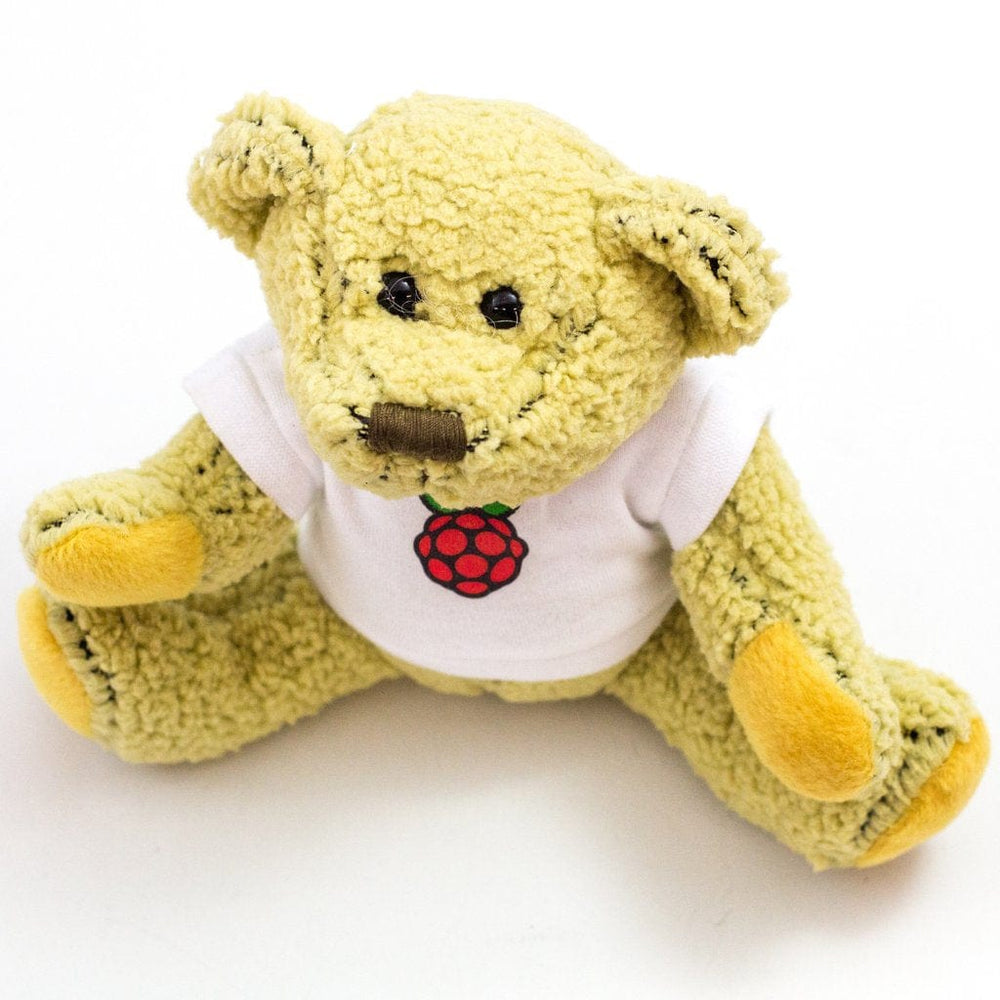 He's here! Meet Babbage Bear the Official Mascot of the Raspberry Pi World.
Babbage is a lovely little chap (8" tall) - he's made from piled fabric (he's so soft and fuzzy, ooh!) with loving eyes and a delicately stitched nose. He even sports his very own Raspberry Pi logo t-shirt!
His duties* include (but are not limited to):
Protecting you from magic blue smoke.
Last minute inspiration / guidance.

Making children smile.

Previously was CEO of a Fortune 250 company.
* Effectiveness not guaranteed, he's only a little bear...