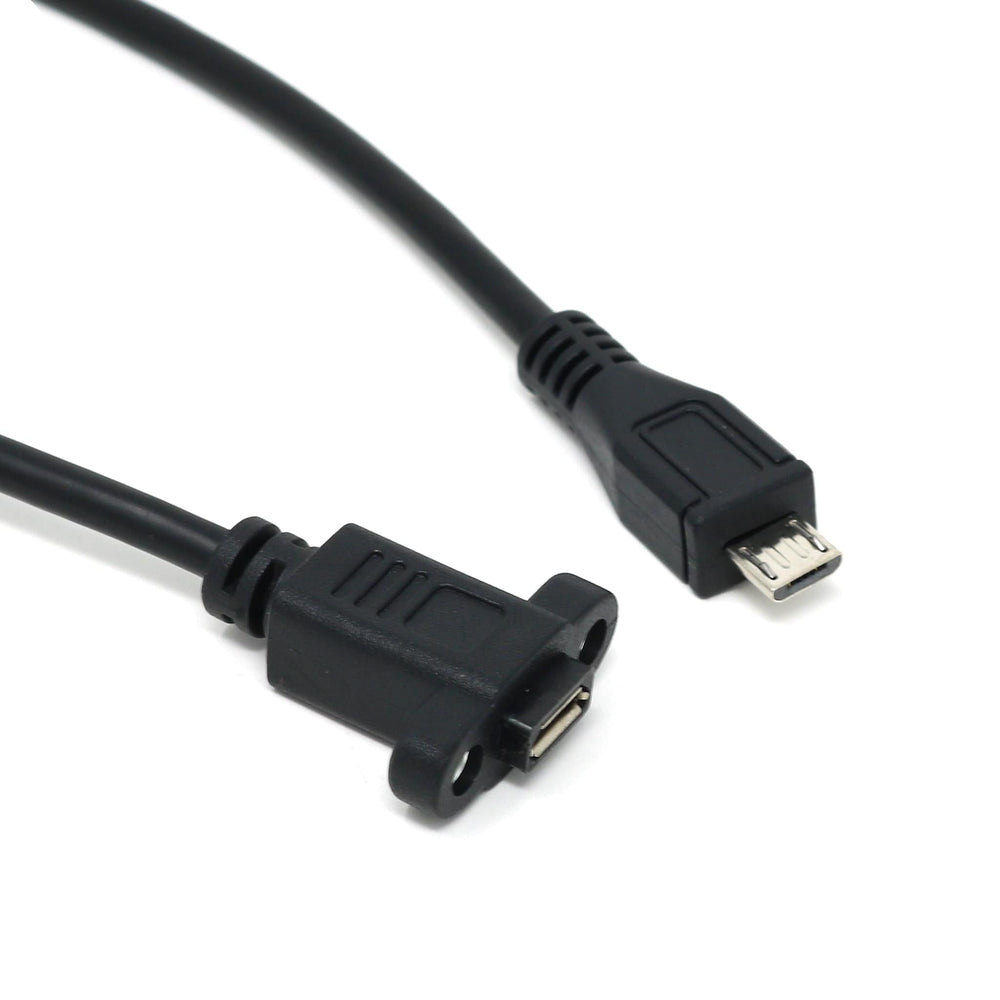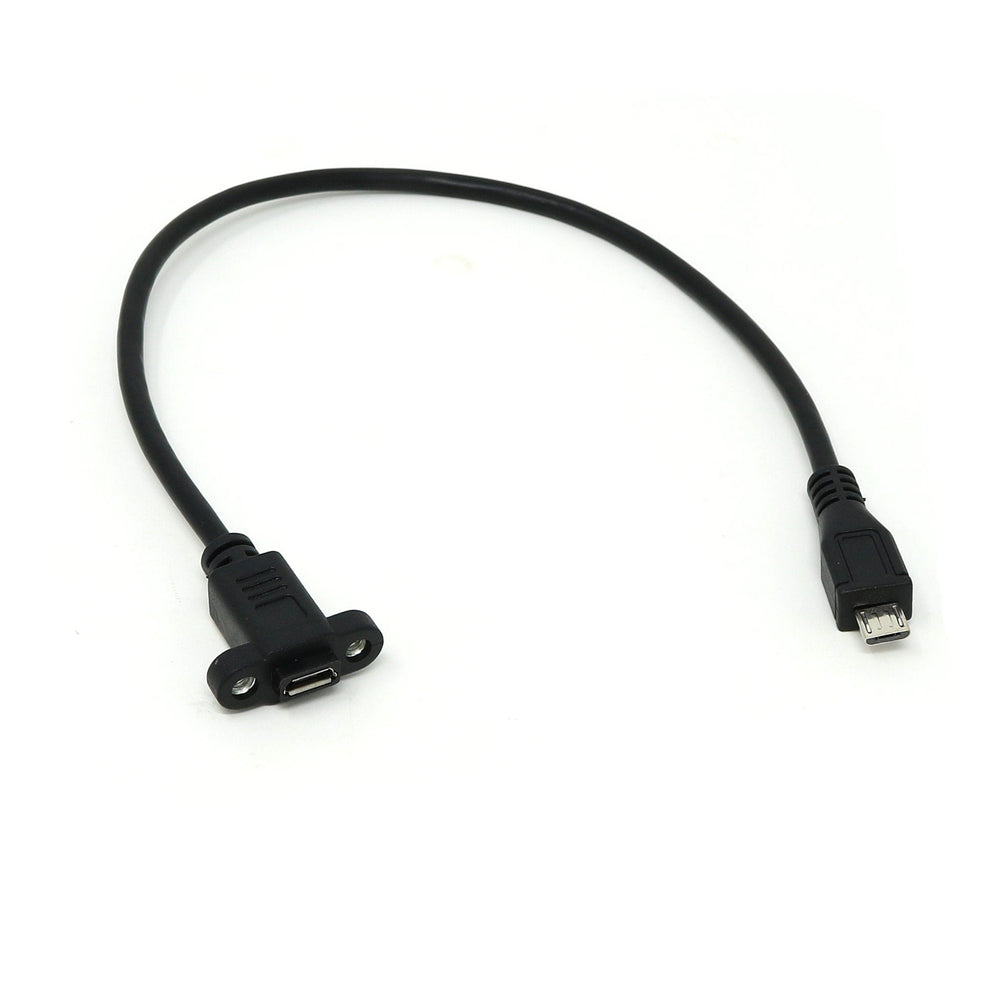 This panel mount Micro-USB cable will allow you to enclose a Micro-USB device into an enclosure with a secure, robust and clean finish.
The cable features a female panel mount section with two mounting holes (18mm apart) and a male Micro-USB plug on the other end. The cable comes with two ~15mm 4-40 screws ready to mount the cable to your enclosure.
The entire cable is ~30cm long.

Specifications

USD version: USB 2.0
Approximate dimensions: 300mm x 25mm x 10mm

Weight: 16.2g / 0.6oz