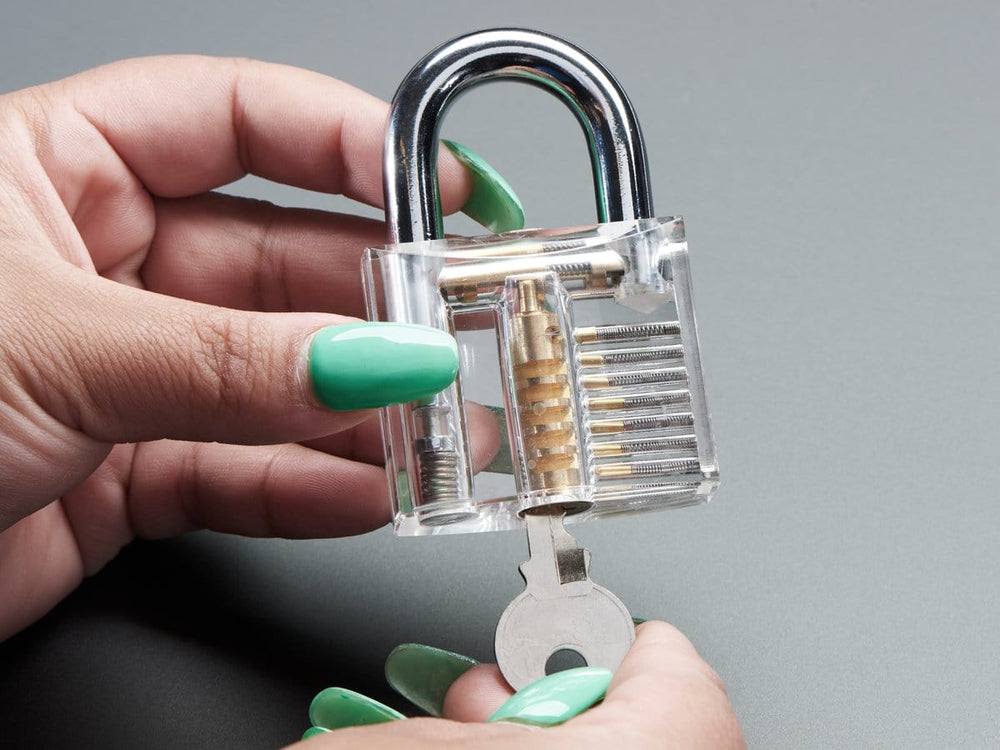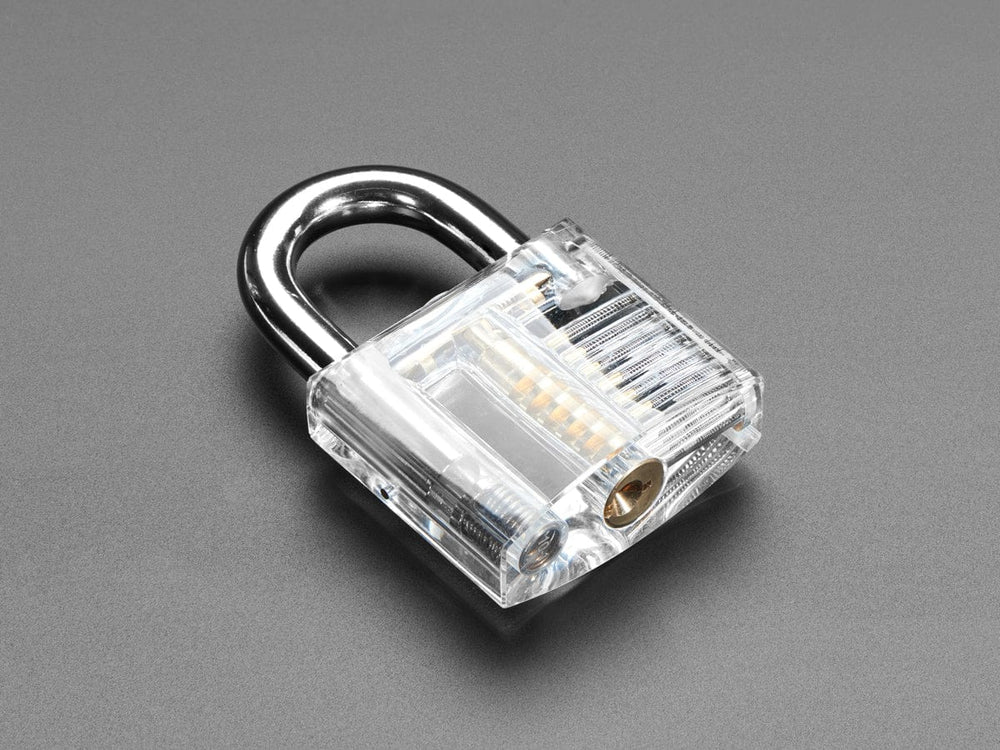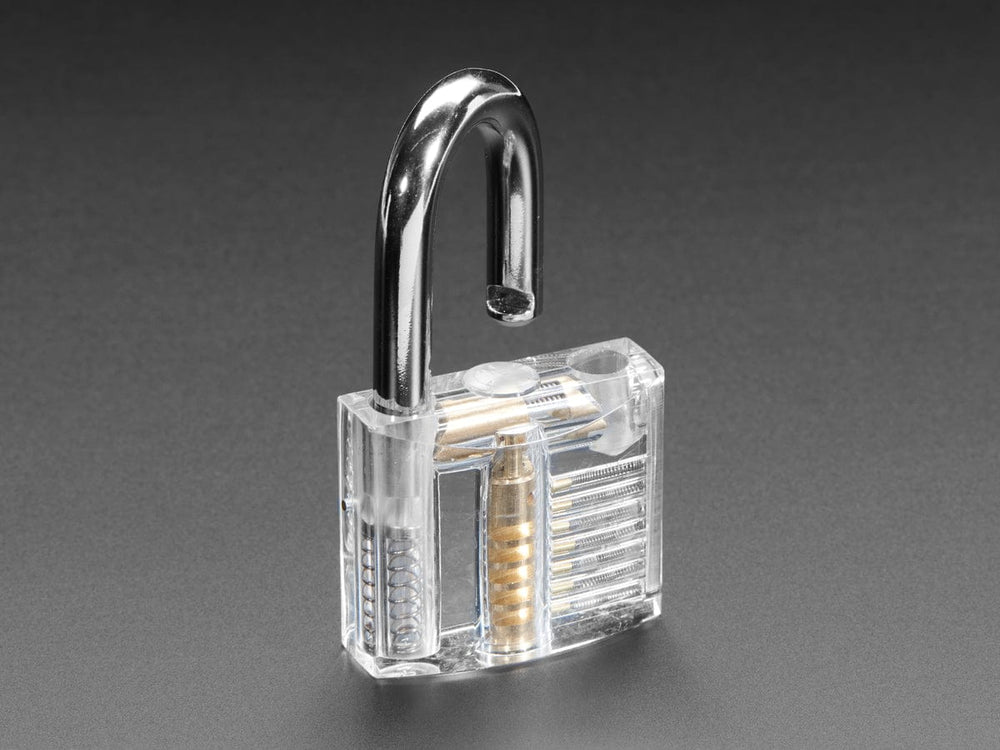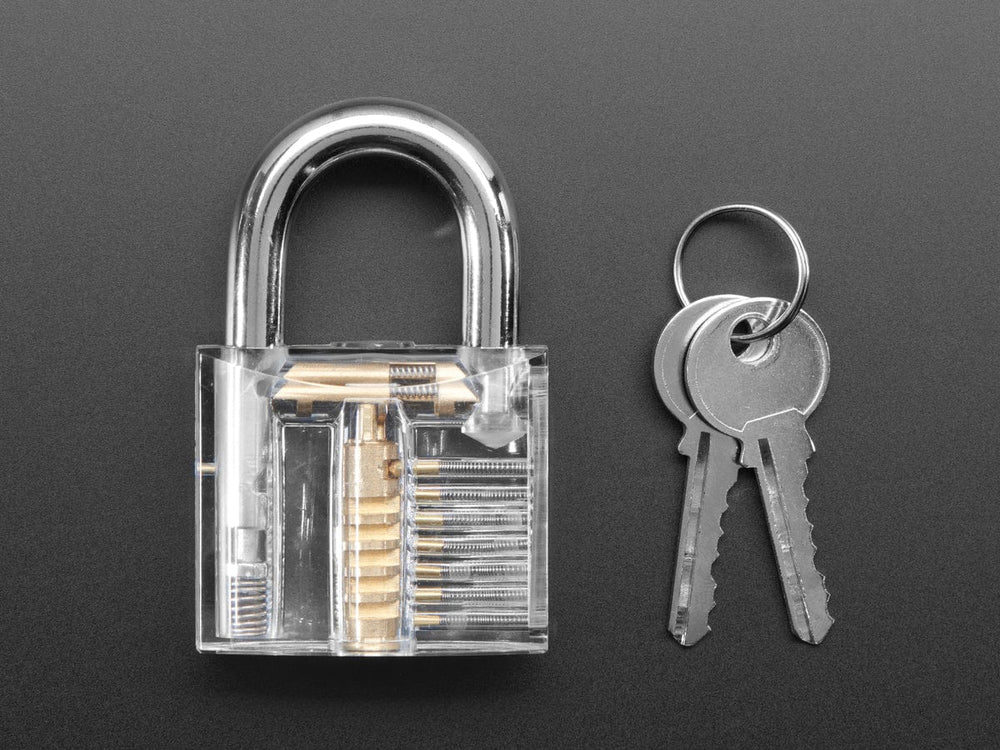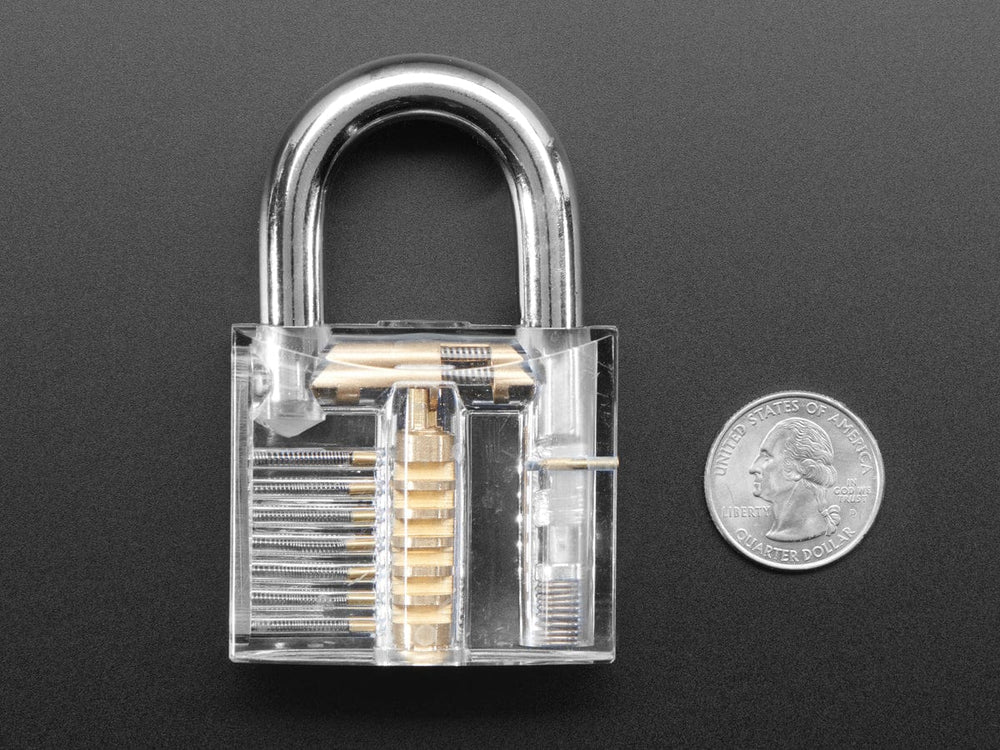 In a province somewhere in Tamriel, you've been stuck in a dank, dirty dungeon cell for who knows how long. You shake your chains at a rat scurrying across the stone floor into the pockets of a fellow cell-mate sleeping off a bottle of contraband ale. The rat scuttles back out with three lockpicks in its tiny rodent maw, and drops them next to you. Your first attempt breaks immediately in the padlock cylinder. Growling, you pick up the second lockpick and try again.
This Large Clear Practice Padlock is perfect for the mechanically curious in want of improving their lock-sport or lock-picking skills. The body is transparent, so you can easily see the chamber, tumbler alignment, and seven pins. It's perfect for teaching others yourself and looks pretty cool while you're doing it. It works great as a fully functioning normal padlock, of course, but not a very secure one since it's so easy to pick!
Comes with 1 padlock and 2 keys.
Technical Details
Padlock Body: 50 x 44 x 22mm
Product Weight: 116.0g / 4.1oz