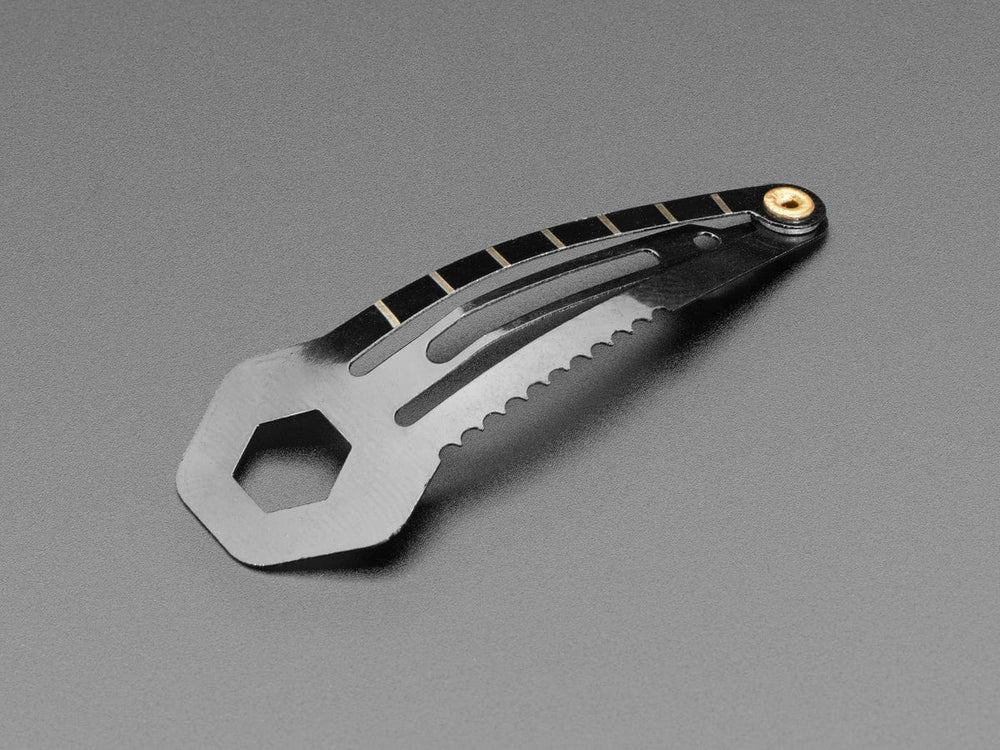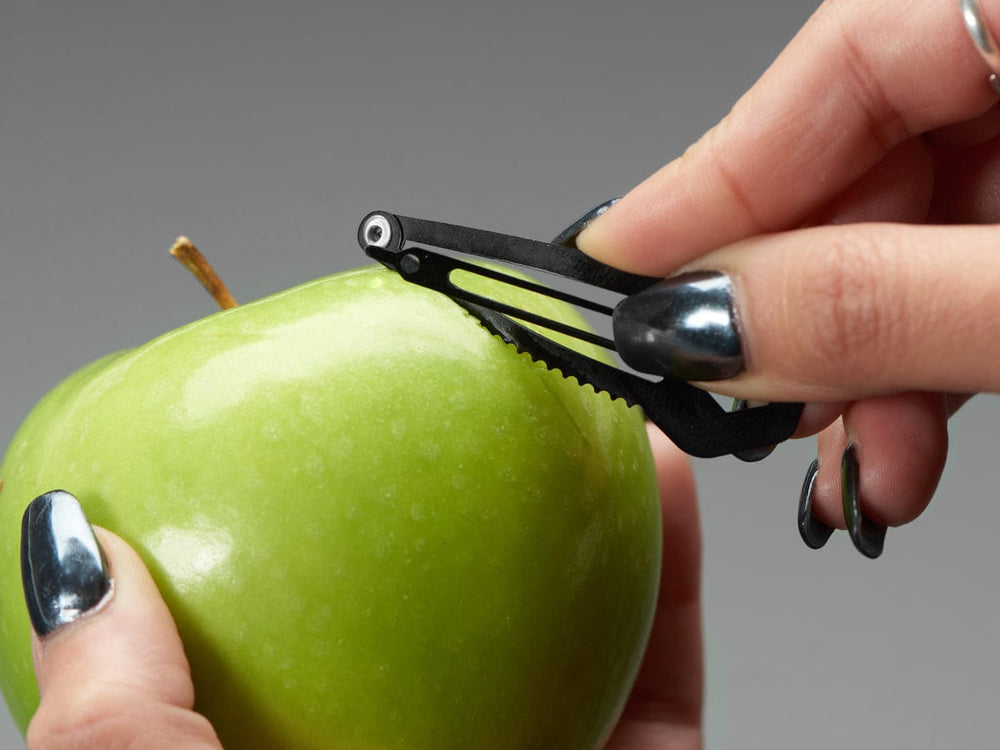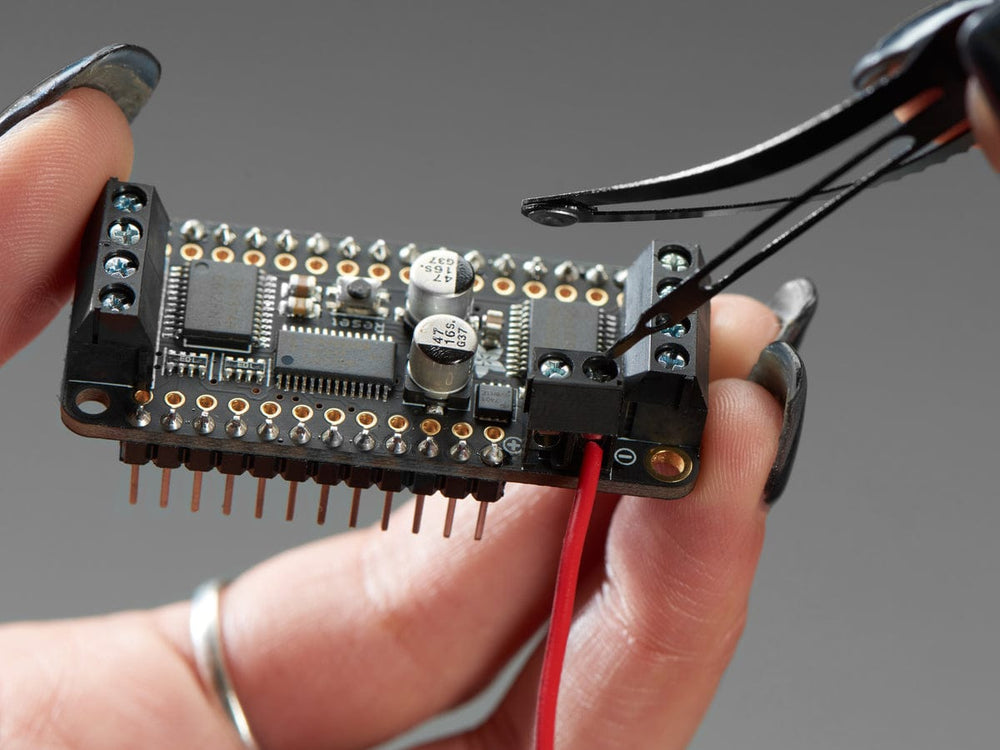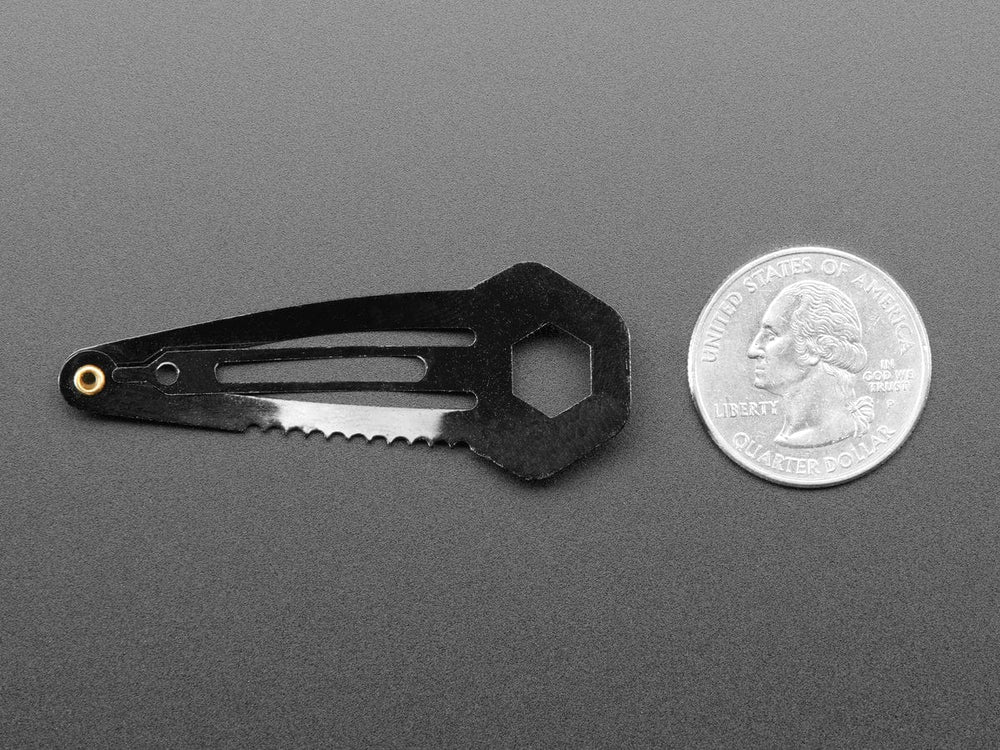 Trends come and go, but preparedness is always in fashion! Have you ever been in a situation where you desperately needed a screwdriver right away? Now you can have one at-the-ready all the time — enter the Tactical Multi-Tool Hairpin! Perfect for MacGyver'ing your way out of escape rooms or other settings.
We're not saying this was developed in a top-secret Mossad R&D Lab - but, seriously, how cool would this be matched with a kippah or headscarf?
Comes in Adafruit Black so it matches all your outfits.
Features:
Flat Phillips screwdriver
8mm (5/16) wrench
Ruler
Large screwdriver
Small screwdriver
Cutter
Technical Details
Dimensions: ~5.5cm / 2.3cm / 1mm thick