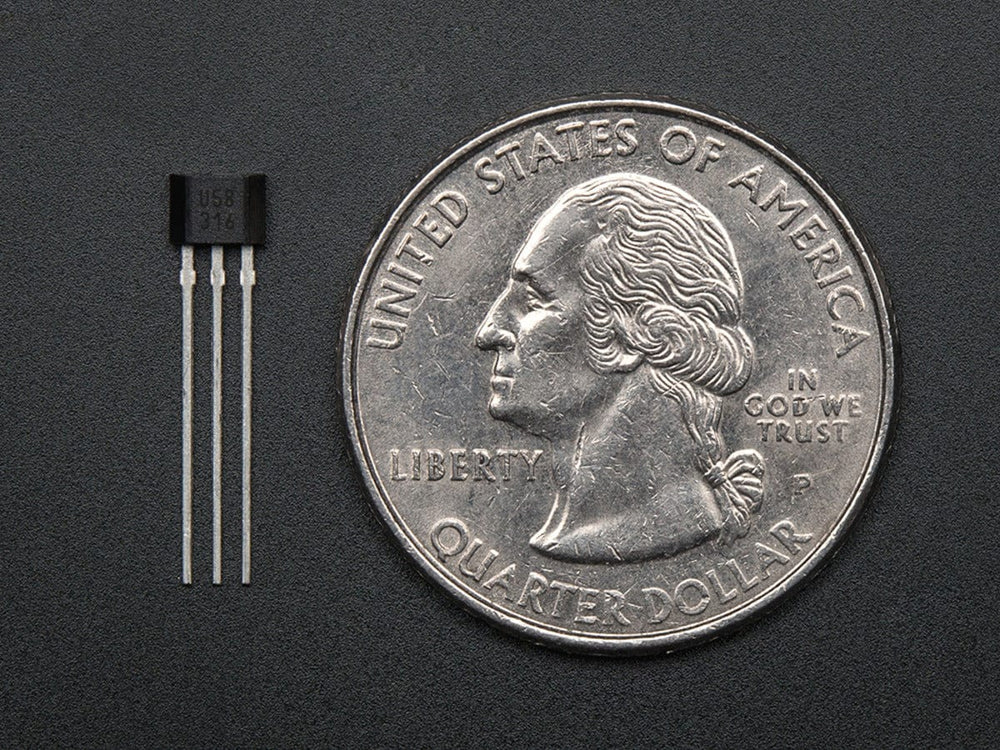 Hall effect sensors detect whether a magnet is near. Useful for non-contact/waterproof type switches, position sensors, rotary/shaft encoders. I tried dozens of different hall effect sensors to see which one would work best for the SpokePOV kit (to determine the wheel location) and this one came out on top!
Runs at 3.5V up to 24V. To use connect power to pin 1 (all the way to the left), ground to pin 2 (middle) and then a 10K pull up resistor from pin 3 to power. Then listen on pin 3, when the south pole of a magnet is near the front of the sensor, pin 3 will go down to 0V. Otherwise it will stay at whatever the pullup resistor is connected to. Nothing occurs if a magnet's north pole is nearby (unipolar).
Works fantastic with the high strength magnet – Read the datasheet.
Read a nice whitepaper from the manufacturer with many ideas and designs for use.
Technical Details
Dimensions:
Length: 1.51mm/0.06in
Width: 4.08mm/0.16in
Height: 3.00mm/0.12in
Weight: 0.1g/0.004oz