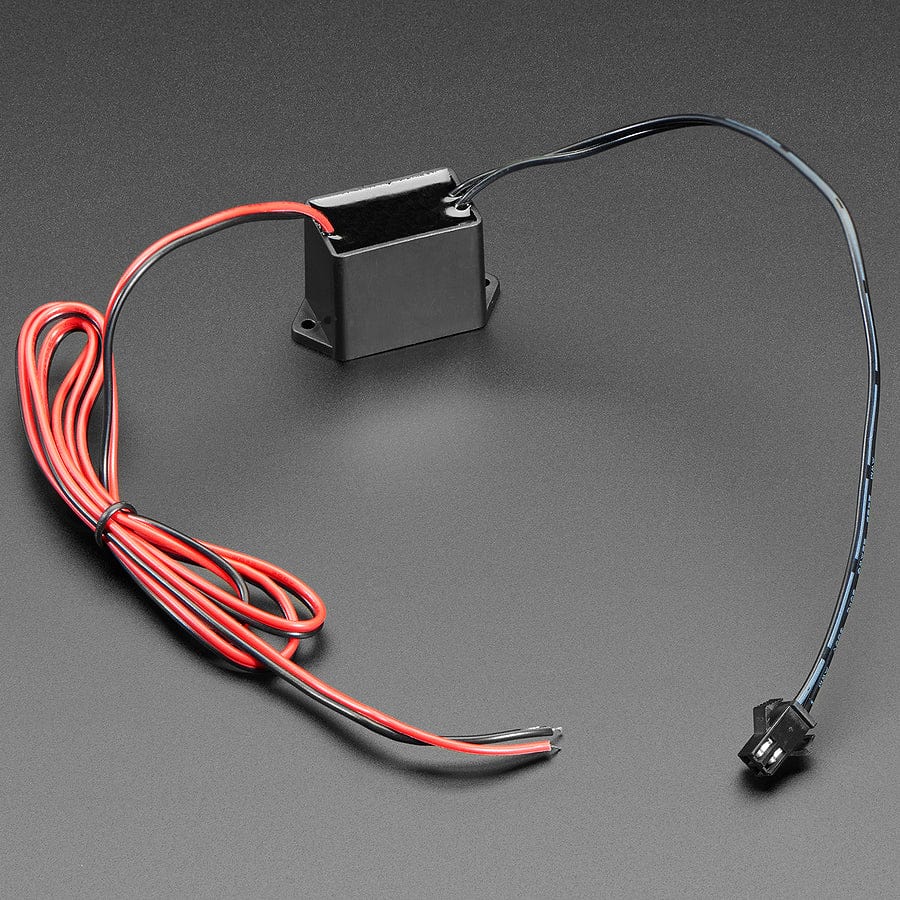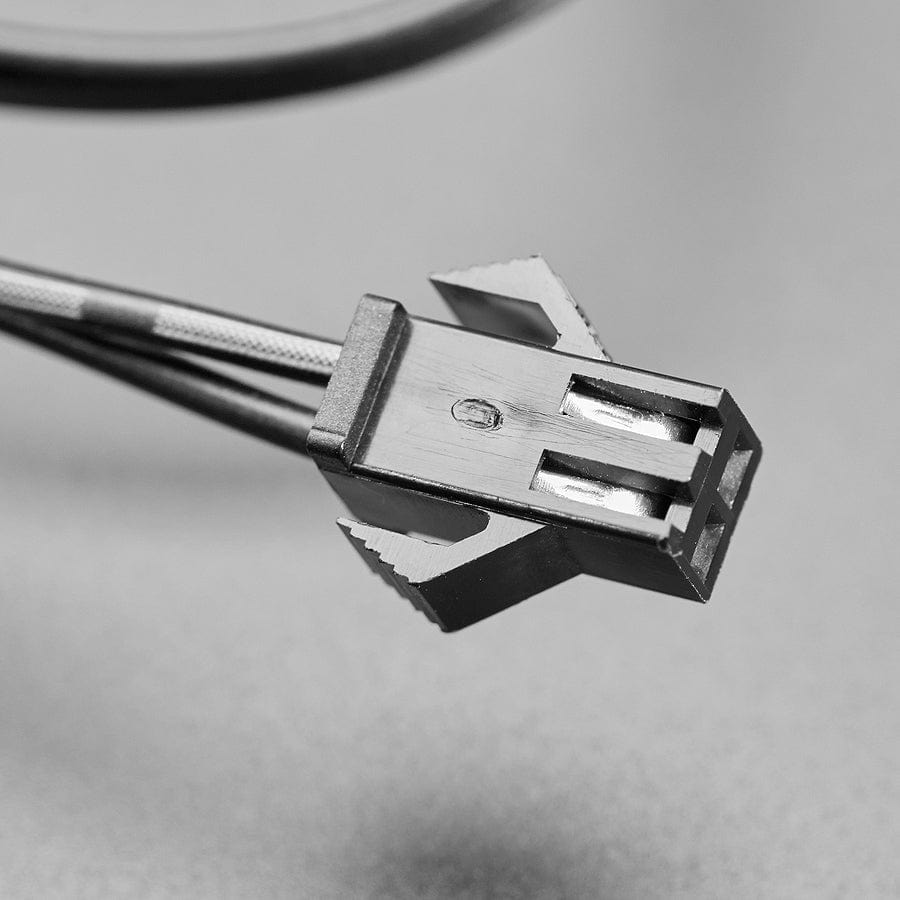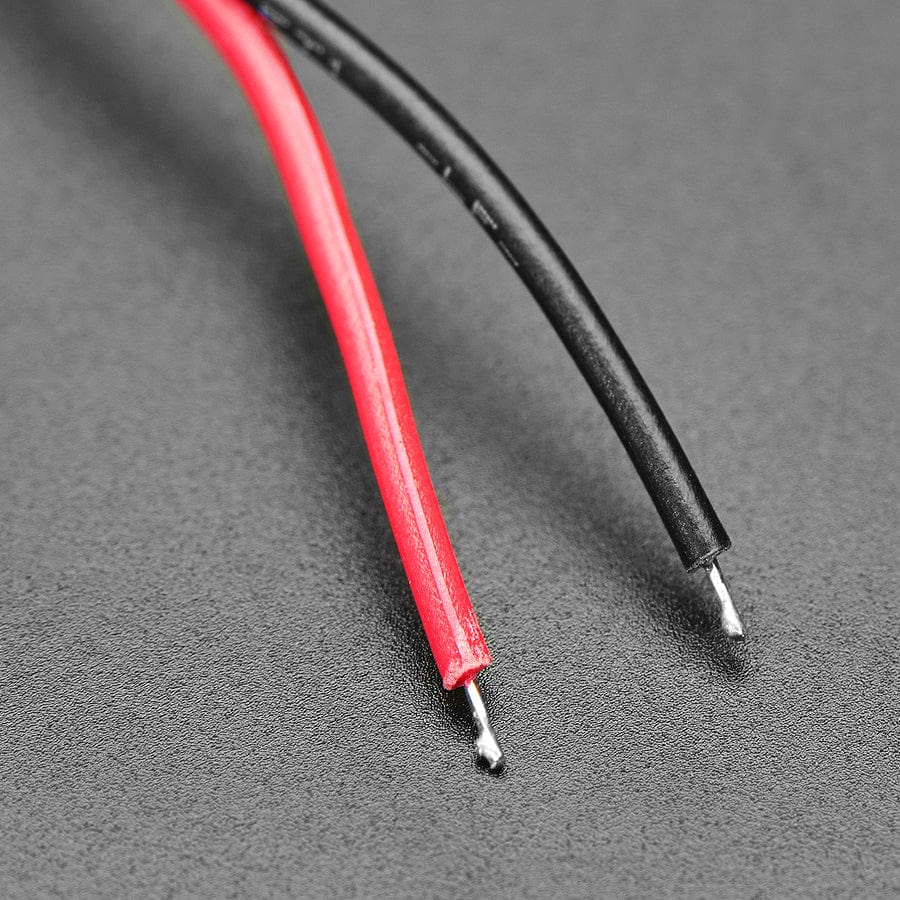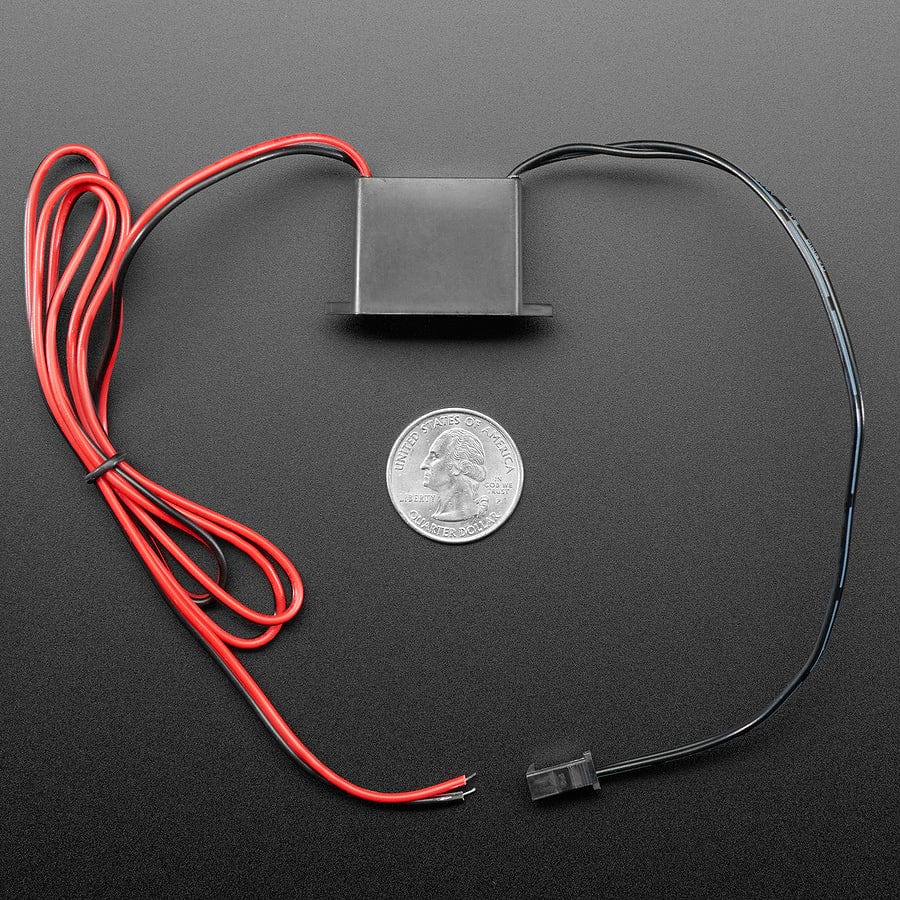 This is an inverter for EL wire and tape, similar to our pocket inverters, except it is a brick that takes 12V input instead of 2 AA batteries. This means its good for 'fixed' installations since you can just plug it into a 12V wall adapter. It's also good for portable projects where you want to have a big battery pack like a 8xAA holder which will last 4-5 times longer than just 2xAA's. It is also more powerful, and can drive twice as much EL as the 2xAA inverter.

It's got twice the power of the 2xAA pocket inverter, you can drive up to 6 meters combined of our high brightness EL wire (20 feet), or 12 meters (40 feet) of plain EL, or up to 100 square centimeters combined of panel/tape - so either a 10x10cm square or 1 meter of 1 cm wide tape.
This is designed for battery or wall adapter use only - not rated for "direct to 12V car inverter" powering!

Technical Details
Dimensions:
Size: 46mm x 28mm x 22 mm (1.8in x 1.1in x 0.9in)
Weight: 52g ( 1.8oz )
Attached cables are 27cm (11in) in length
Revision History:
As of Oct 5, 2020 - this part no longer comes with rubber spacer rings on the wires.