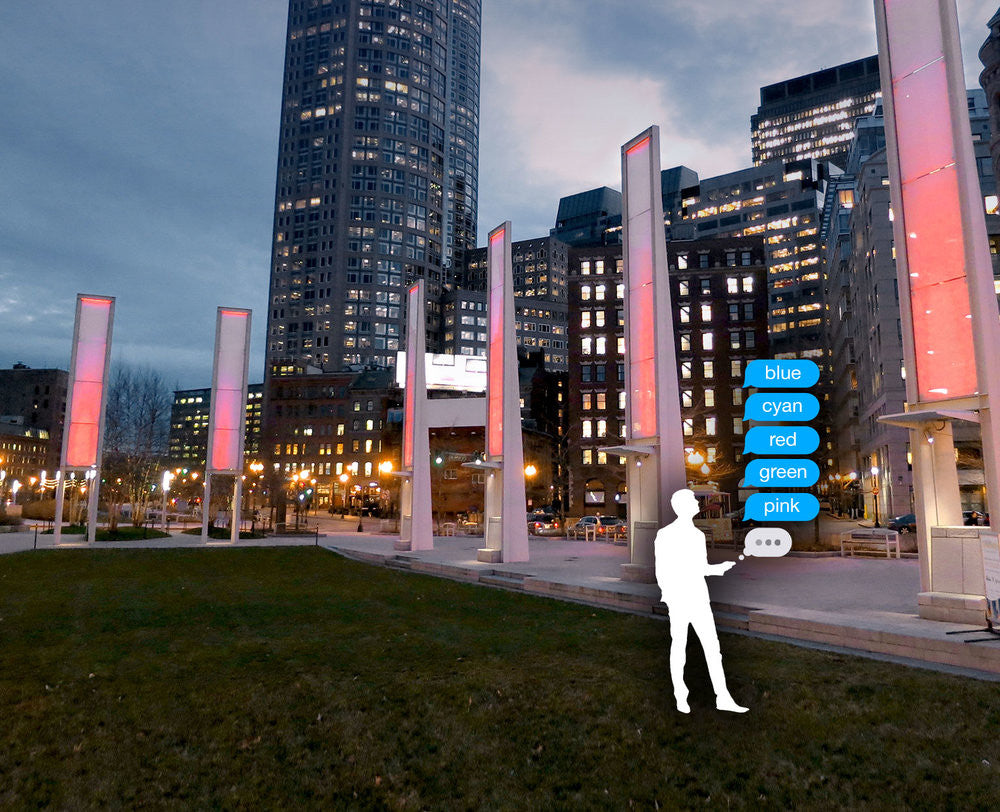 Raspberry Pi Roundup - an enormous park art installation, a new operating system and a rugged Pi Zero-powered piano
Light Blade Sentinels
In Boston's Rose Kennedy Greenway, twenty-four sentinels have appeared in a 2001-kind of way. They are called Light Blades and overlook the parks of the Wharf District. The lights inside the blades react to text messages sent to a specific number and it's apparently quite a sight – a space the size of a city block changing colour to your request. This is a public art installation called Color Commons and it is the brainchild of New American Public Art (NAPA), a collection of six artists.
The system works by using an SMS server which communicates to a Raspberry Pi at the park. The Pi matches the name of the colour to a list of 950 known colours and then sends commands to the Light Blades. The reaction time of the system is roughly two seconds, which is impressive considering the round-trip the messages make.
Dan Sternof Beyer, one of the creative directors of NAPA said this of the project:
"The art side of it is really thinking about the sociology of the public and thinking about what draws people in, what makes them curious, and what brings out curiosity,"
Read more about the project here, see the code for the project here and see a video of it in action below:
pi-topOS
pi-top have just announced a new version of their pi-topOS operating system. The new version, called Polaris, has a fresh new dashboard design and updates to the CODER programming interface. pi-topOS offers a lot of user interface improvements over the standard Raspbian OS and is well worth trying out. Myself and the other pi-topCHAMPIONS got a chance to beta-test the new OS on our recent away-weekend at Bletchley Park. It really is a step-change for pi-top and they've clearly worked hard to be the number one choice of OS for the Raspberry Pi. So, if you've never tried it before, give it a go. And if you've used pi-topOS before, now's a good time to download the image and try out the improvements. See the launch video below:
Tough Piano!
Brian McEvoy wanted to create a musical instrument that could withstand a lot of physical punishment and abuse. So, he designed a piano called the Tough Pi-ano, which could be played using arcade buttons. Each octave of the piano has a Raspberry Pi Zero beneath it which are used to produce the tones. You can read a lot more about the project over on his blog