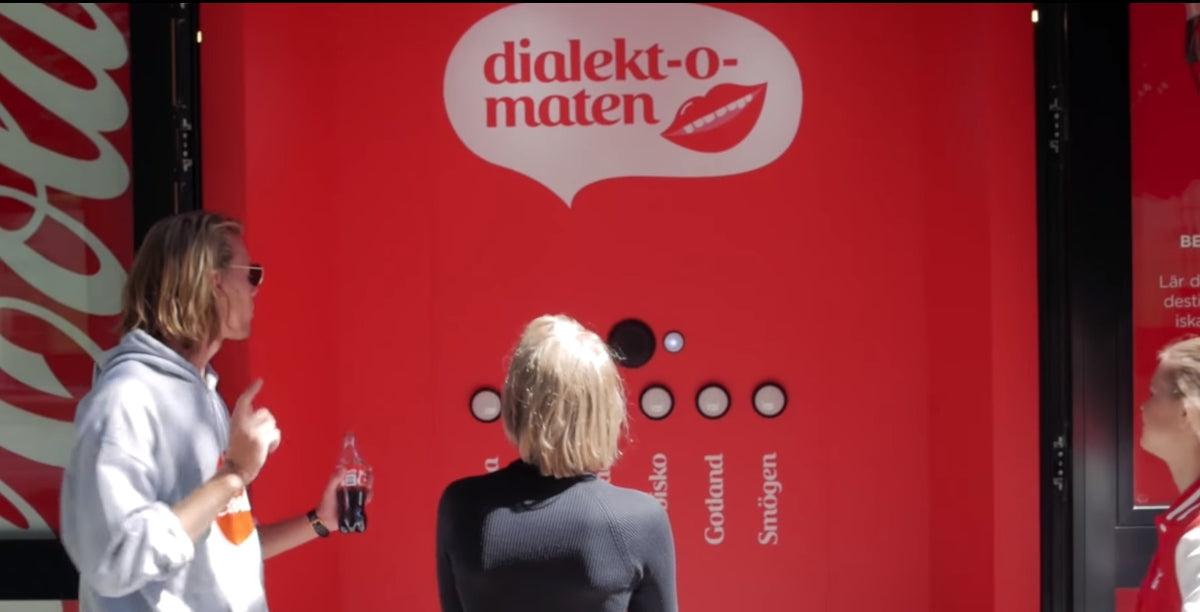 Raspberry Pi Roundup - a dialect-hearing vending machine, a new Pioneers challenge and a Nerf-firing robot
Coca-Cola Dialect Machine
A team from Isobar, representing Coca-Cola Sweden, have hit on a cool idea to get people to experiment with Swedish dialects and it uses a Raspberry Pi. The Dialekt-o-maten is situated on a busy high street in Stockholm and challenges visitors to pronounce words in obscure Swedish dialects of which, being a very long country, there are several. If the pronunciation was correct, visitors were rewarded with a Coca-Cola bottle of their choice. The team had to experiment with different filters to block out the noise from surrounding traffic and other people just passing by. The system was originally created on a Mac laptop but was then transferred to a Raspberry Pi. See a promotional video below:
Pioneers
Attention all Pioneers teams! The world is in danger and "Only You Can Save Us".
The Raspberry Foundation has announced the next challenge in their Pioneers series. You'll have to watch the video below to find out lots more but suffice to say this challenge is of world-saving proportions! You can also read more here.
Nerf!
David Pride has taken a Raspberry Pi, a ZeroBorg motor controller, a disassembled Nerf gun and a robot chassis and made a drive-able shooting platform. He's used several skills here, including 3D printing, to get the desired result and you can read all about it over on his blog.
He's planning on uploading the 3D files to Thingiverse and the shooting code to GitHub, so watch out on his blog for that. You can see a video of the finished result below: