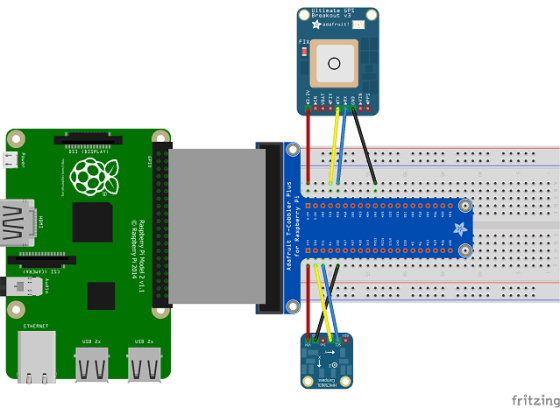 Raspberry Pi Roundup - 27th July 2016
True North
CodeGirl42 has written a very comprehensive tutorial that teaches you all about GPS and taking magnetic North bearings using a magnetometer. There's a lot of maths involved, but she takes you through it and then creates a C++ script to carry out the task. Take a look here.
Attendance
Over at Circuit Digest, Saddam has written a tutorial that helps you to create an attendance system based on RFID cards and a reader. The code is written in C and Saddam takes you through it all so you understand how it works. Read more here.
Crane
Albert Hickey wanted a new project to take to Jams. He'd seen the micro:bit controlling a toy crane so he got hold of one at Home Bargains. He used the SenseHAT as a controller and, thanks to a handy tutorial from Keith he was able to use the HAT as well as hook up a motor controller board. He made the whole thing portable by cramming everything into a box. The programming was done in Scratch! Read more about the project here.