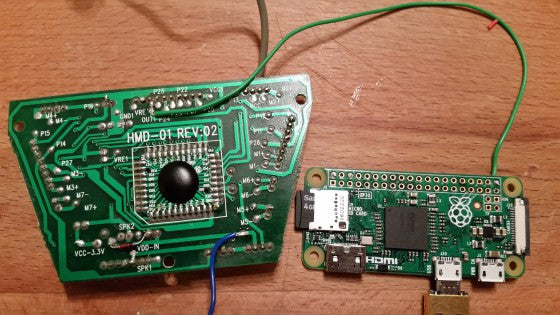 Raspberry Pi Roundup - 24th June 2016
Robosapien
The good old Robosapien gets a Raspberry Pi brain in this great write-up from Carl Monk. The Zero is used to interface with the IR port to enable him to control the robot via wifi. Read more here and see the code here.
Podcast
The boys over at The Pi Podcast have published their latest episode. This time, they interview teacher (and all-round nice person) Sway Grantham as well as cover various news topics such as the recent acquisition of Premier Farnell by Dätwyler for £792m. Listen to the podcast now.
Home automation
Matt Mahdavi took a Raspberry Pi A+ and installed the Kodi operating system onto it. He then also installed WebIOPi (an Internet of Things framework) to allow him to control a variety of household devices. These include lights, the TV itself and his central heating via a relay board. He's also running Motion which monitors an attached webcam and Shairport for Airplay. He's mounted the whole shebang onto an old floorboard. It's pretty nifty and you can see the whole project in the video above (apologies for the poor sound quality!)
Youngster
9-year old Aoibheann Mangan from County Mayo in Ireland has created a lovely website with tips for how to get going with your Raspberry Pi and some great features on the CamJam EduKit and Picademy, which her mum, a primary school teacher, attended in Leeds. You can browse Don't Pass the Raspberry Jam here!