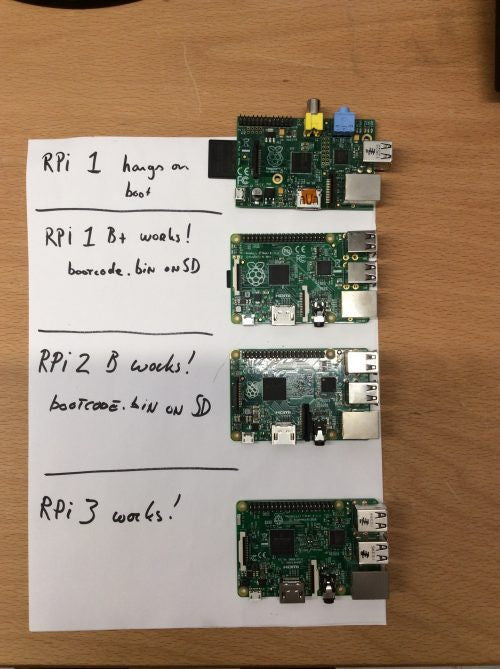 Raspberry Pi Roundup - 19th August 2016
Apologies for the lack of news this week - I've been on holiday refurbishing my shed! -Mike
Boot through Ethernet
Gordon Hollingworth has just published his second blog post on the Pi's new booting modes. This one is all about booting over Ethernet with no SD card on the client Pi. The new functionality is documented here and there's a handy tutorial to getting a Client-Server relationship set-up using two Pis here. You can read some additional notes and Gordon's intro on the Raspberry Pi blog.
Humidity and Temperature
Rich Plakas has written a great tutorial on using the simple DHT22 temperature/humidity sensor with the Raspberry Pi in which he sends the readings to online IoT dashboard provider Initial State. He borrows a lot from other code (which he acknowledges) but the results are excellent and the sensor is relatively cheap. Take a look at the tutorial here.
Minecraft book
Over on my blog, I've reviewed Craig Richardson's excellent book Learn to Program with Minecraft in which he uses Minecraft and Python to teach programming concepts. It's well worth reading the review, but suffice to say it's extremely positive and I recommend the book to everyone who is interested in learning Python programming in a fun way. Read the review here. You can buy the book from No Starch Press or from Amazon for around, or slightly under £20 or $30.
VPN
Transposed Messenger has written a great tutorial in which he explains how to turn your Raspberry Pi into a dedicated VPN. This will work with all Raspberry Pis, not just the Zero but he's used the Zero because it's cheap and cheerful. Great if you want to access your home network remotely. Take a look here.