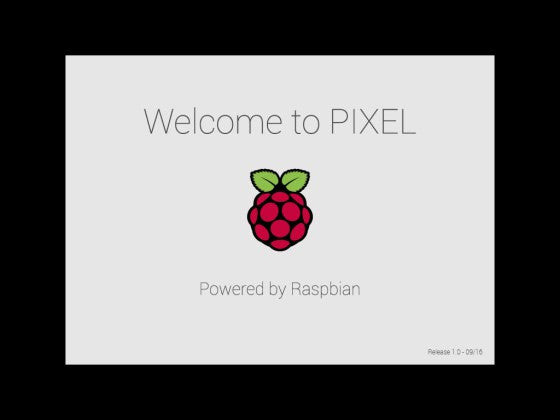 Raspberry Pi Roundup - 14th October 2016
PIXEL
The big news this week is the launch of a new desktop for Raspbian, the Raspberry Pi operating system.
Simon Long has blogged about it over on raspberrypi.org. There are loads of tweaks and lots of polish including, but not limited to, theme background photographs, new icons and changes to the main window style. Perhaps the biggest changes are those involving installed packages with both remote control software RealVNC and the Chromium browser now included by default. Full details and instructions for installing the updates onto existing images can be found here. To download a fresh copy, visit the Downloads page.
Easy GUI
Richard Saville has been looking at GUI libraries for the Pi. He's found EasyGUI which is very useful if you want to create something basic. There are better libraries out there that do more, but having seen the code, it's very easy to get something up-and-running very quickly with EasyGUI. Read his piece over at about.com.
New robot on the Kickstarter block
Plum Geek have previously launched, and successfully funded a series of Arduino-powered robots on Kickstarter. Now, they've moved into the Raspberry Pi arena with the Spirit Rover. Inspired by the NASA/JPL Mars Rover, the full kit features a custom circuit board hosting an Arduino and PIC, blinkies, a pan-and-tilt kit, a Raspberry Pi and accompanying camera module. It's been designed to teach you about robotics, movement, visual tracking (using the camera) and object avoidance/autonomous operation. The kit comes with a series of worksheets to teach and guide you and it all looks very well thought-out.
Brace yourself, though, this lovely kit does come at a cost with Early Birds starting at $189 for the basic kit (with some of the components not included), and $289 for the "Fully Loaded" kit which includes the Pi and camera. As I say, not cheap, but you can see from the picture at the top of the page that it's a very pretty robot and beautifully designed.
You can see the (slightly over-long) campaign video below or take a look at the campaign and pledge levels here.
The MagPi at 50
The MagPi has published issue number 50 and boy is it a stonker! With a broad collection of news, views, reviews and projects and a central feature on the top 50 Raspberry Pi projects, it's essential reading for Pi owners. You can buy The MagPi from us and large supermarkets, via the Apps, or download a PDF for free from the website.
Flashing the image
The new Raspbian image is over 4GB. This introduces some challenges when trying to write it to an SD card. In particular, unzipping it on Windows and Mac using their built-in tools will fail because they're a bit naff. Alex Eames hasblogged about a lesser-known (but actually quite lovely) tool called Etcher. Etcher is a piece of image writing software that is fully capable of taking a zipped > 4GB image and writing it to your card. That's right… it'll write it from the ZIP file. However, if you want to unzip it, Alex has also given ways that you can do this using a couple of extra pieces of software. Read his blog post here.