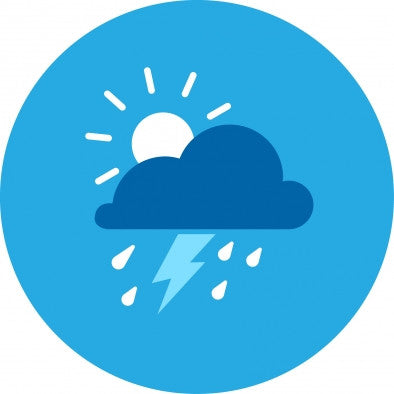 Get into weather data, enter a competition, read MagPi translations and find out more about the Raspberry Pi in industry in today's Roundup
Weather
The Raspberry Pi Foundation have released a couple of new resources, this time they're focused on weather. In particular, these resources help you to use the data collected from all those Weather Station boards that they sent out and to graph that data into a visual representation. Get started by fetching the weather and then graphing it!
Competition Time!
Pi-Top are running a Christmas competition in which you must pit your wits against their fiendish programming challenges. There are 5 standard levels to complete before you are entered in their raffle, plus bonus levels just for fun! The raffle has three prizes: a Pi-Top laptop and two Pi-Top CEEDs. Well worth the time it takes to work out the puzzles!
To play, make sure you click on the direction you want at the bottom first and then click the box you want it to go into above second. (Took me a while to figure it out!)
The competition closes on Monday 12th December at 12pm GMT so try out the game and enter the competition here.
The Pi in Industry
Car manufacturer Peugeot Citroen have developed an Automatic Guided Vehicle (AGV) to lift & transport cars around their factory. The vehicle, which travels almost 8km a day is controlled by a Raspberry Pi and uses a touch-screen display for monitoring and control. It has an inbuilt Robopeak RPLidar scanner for detecting if human beings are in the way so that it stops before anyone dies a horrible, crushing death. You can read a bit more technical detail over at The MagPi.
Translations
The MagPi has announced that a reduced, 20-page version of each new issue will be available in the following languages:
Spanish
French
Italian
Hebrew
The first issue is available here and you can read more about this exciting development here.