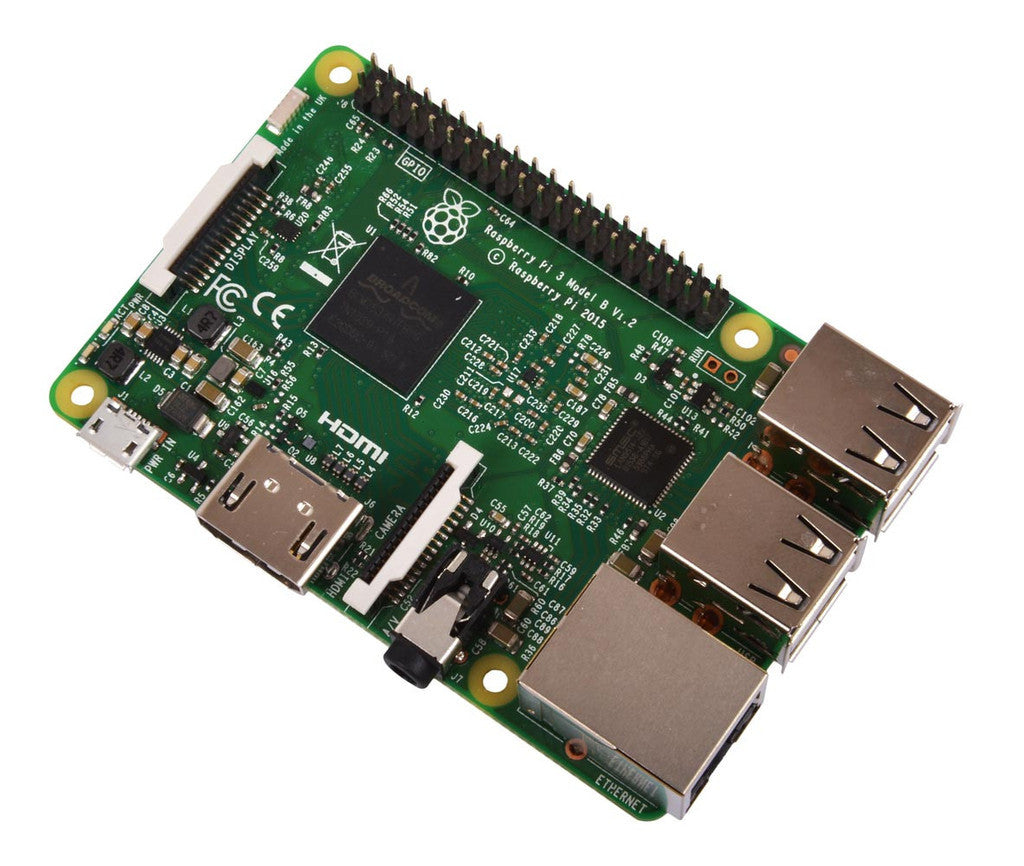 Raspberry Pi Roundup - 1st March 2016
Apologies for the lack of updates recently. I've been helping to organise the Big Birthday Weekend and it's rather taken over my life!
The Big News - Raspberry Pi 3
The Big News this week is the release of the new Raspberry Pi 3. With a faster, 64-bit processor offering a 50% speed improvement over the Pi 2 and integrated wifi and Bluetooth, it has now become a bona-fide desktop replacement. I covered the launch over on my blog here. We sold out in a matter of hours, although you can back-order it from here - we will have some more on the 7th of March!
GameCube
Andreas Jabs from Germany has taken an old GameCube and retro-fitted it with a Raspberry Pi 2. He has brought the Pi's USB ports to the front of the case so that he can attach various controllers and has 3D printed some internal components to make the whole thing fit. He has installed Recalbox on the Pi's SD card to run games under emulation. You can view more photographs on his site (which is in German, but that's what Google Translate is for).
Girl scout cookies
Jamie over at Initial State has posted a great new tutorial which uses an ultrasonic sensor with a GrovePi board to keep an eye on a stash of Girl Scout cookies. When an intruder is detected, the IS service is called and an SMS generated to a named recipient. Great little IoT project. Read more about it here.
Danger, Will Robinson!
James Mitchell from Berlin has written an excellent guide on things not to do with your Pi Zero, should you be lucky enough to have one. Read it here.