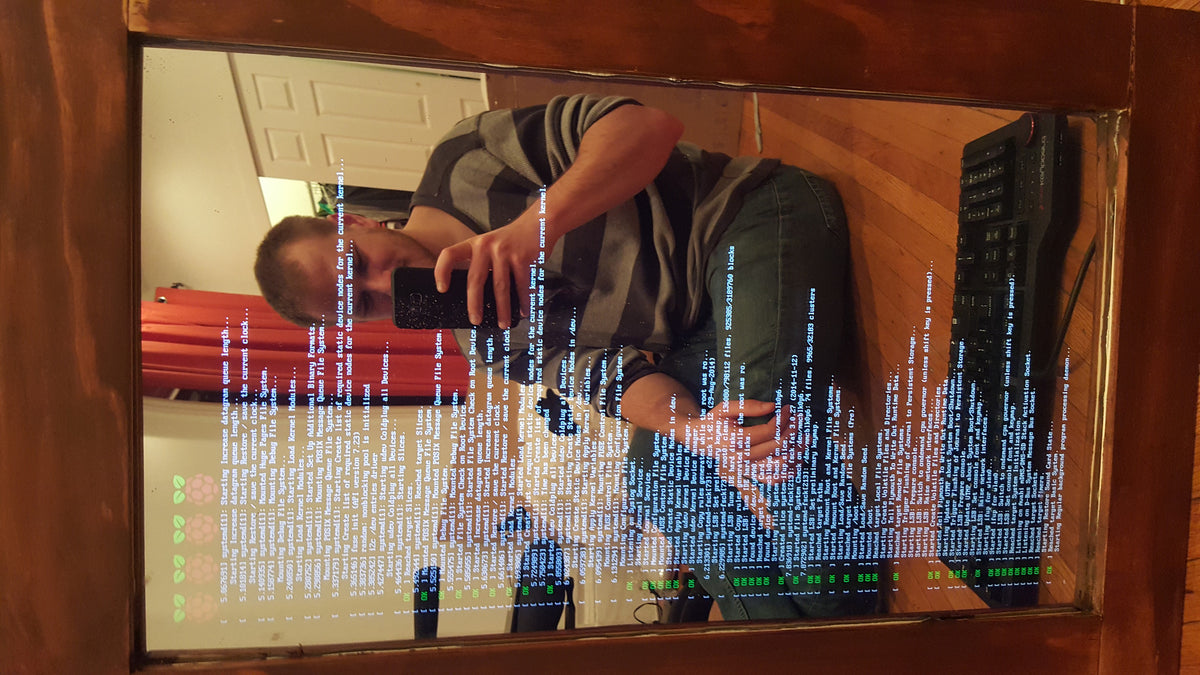 Raspberry Pi Roundup - 18th January 2016
Apologies for the lack up updates - I've been poorly in a not-nice way. But now I'm back with more Raspberry Pi news and projects!
Mirror, Mirror...
Dylan Pierce has created a 'magic mirror' for his girlfriend. As well as showing a reflection, it also displays various widgets such as the time, weather etc. The whole thing is powered by a Raspberry Pi which is projected through 'two way glass' using a standard monitor. Read all about it here. He uses Chromium in kiosk mode and has uploaded all his code to Github so, if you wanted to, you can reproduce this rather nifty hack.
Tram
Jiří Zemánek and Martin Gurtner were asked by journalists from technological on-line magazine Technet to place a remote-controlled Christmas tree on-board a tram that lubricates the tracks around Prague. To control the lights, they used a Raspberry Pi to run a string of addressable WS2811 LEDs. The algorithm to produce the light pattern (which is very complicated) was open to modification by website users who could send their own 'wave' to interact with the programmed 'wave'. You can read more here.
Paint
Giles Booth has written a small app using PyGame that allows you to 'paint' a virtual grid on screen and then have the same picture re-produced on the SenseHAT's 8×8 matrix. Read how he did it and get the script here.