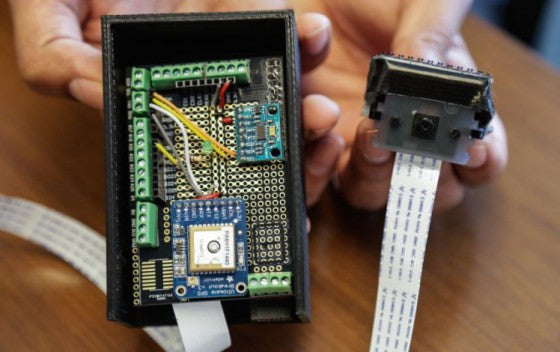 Raspberry Pi Roundup - 26th April 2016
Street quality
Varun Adibhatla and Graham Henke are two graduates from New York University. They have developed a system which records the condition of roads and then generates a clickable, interactive map that displays the position of road imperfections (such as pot holes etc) together with a photograph of the spot in question. The system is called SQUID (Street Quality Identification Device) and uses a Raspberry PI and accelerometer mounted on the back of a car to record data points. It's the first product and service from their company Argo. You can read more over at SIlive.com.
Package
Ben Croston, who wrote RPi.GPIO (and brewed the wonderful Irration Ale for this year's Pi Birthday Weekend from his Fuzzy Duck Brewery) has written a tutorial for creating a proper "package" out of a Python script and uploading it to the pip repository so that it can be installed by a global audience. Take a look here. These instructions work for any Linux environment.
Bedrock Challenge
The MagPi has just published a fun little tutorial which gives you the code for "The Bedrock Challenge". In Minecraft Pi Edition, the Python code generates a random, invisible arena with holes in the floor that you must avoid to prevent yourself from plummeting to your death. The only help you have is an LED that lights up when any of the blocks surrounding you are empty air. The code and wiring diagram for the LED is available here.
Podcast
This time on The Pi Podcast, the guys cover the latest news, including an intriguing (and successful) attempt to get Minecraft-alike game Minetest running on the Pi. Should be interesting to see if we can get Python integration on that as well as Minecraft seeing as development on the Minecraft Pi Edition platform seems to have stalled.
Interviewed on this episode is John Cole, founder and CEO of USA-based Dexter Industries.